Cristiano Ronaldo vs Gareth Bale: How They Measure Up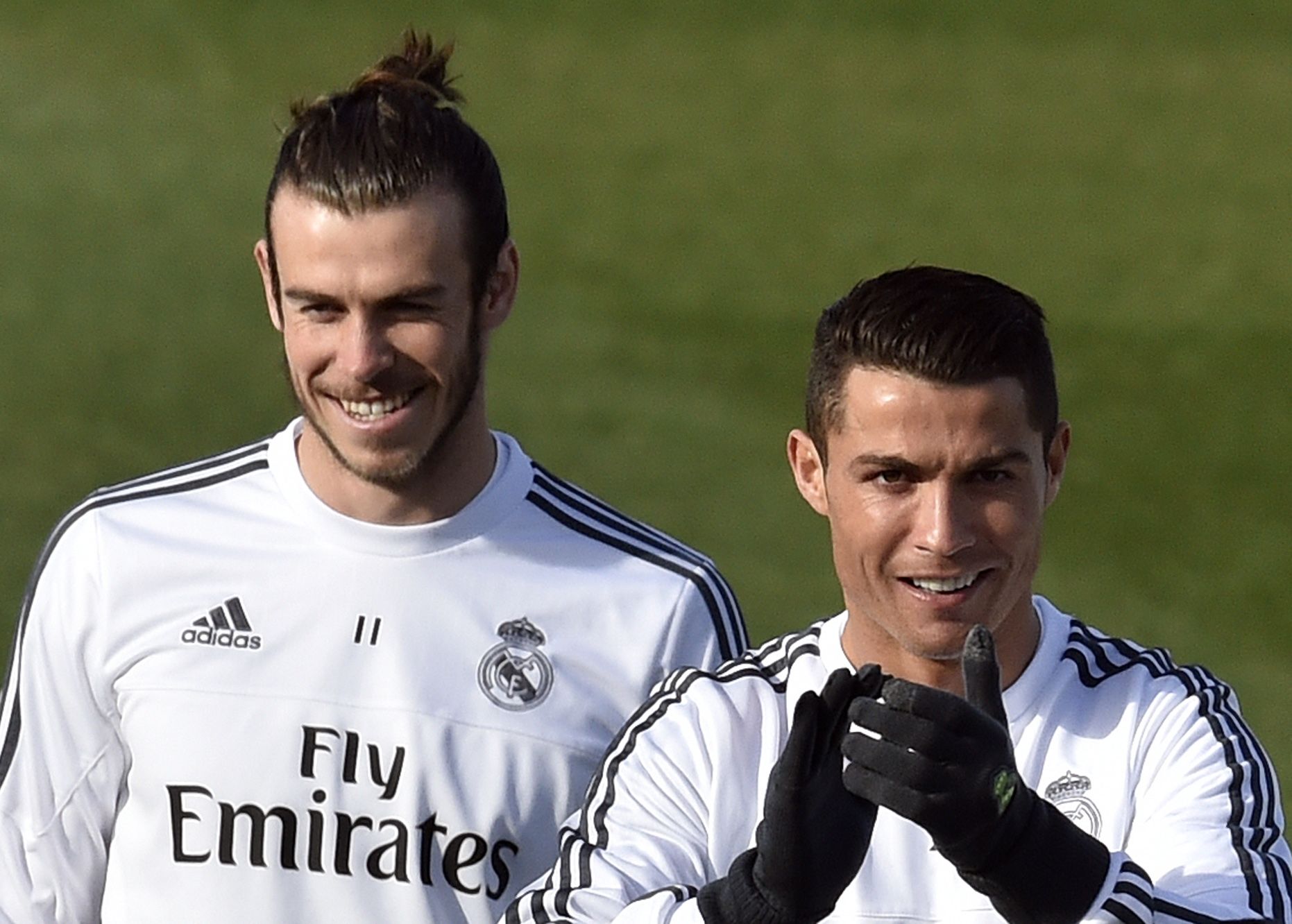 It's Real Madrid vs Real Madrid on Wednesday evening in Lyon as Gareth Bale, for Wales, and Portugal's Cristiano Ronaldo go head-to-head.
The two stars and team-mates are not only vying for a place in the UEFA Euro 2016 final—they are, more than probably, competing to decide the unofficial mantle of world's greatest footballer.
The stakes could not be higher on so many levels. But how do the two sensations compare? Newsweek examines their talents.
Goalscoring
Ronaldo has the clear edge here. He is the archetypal "goal machine," having struck more than 50 goals in a season in each of the past six years.
Bale is no slouch—he has scored 47 league goals in 75 league appearances during his three seasons at Real Madrid—but he is yet to approach his club colleague's prolific form.
In terms of assists, Ronaldo has the edge, too—at least at UEFA Euro 2016. He has created eight chances to Bale's four, though the Welshman has four goals in the tournament so far to Bale's three.
Fitness
Ronaldo is famous for his fitness regime—even at 31 and in the beginning of the twilight of his career, he is in immaculate shape.
Bale, too, relies on being at peak physical condition to burn past opposition defenders—think back to the extraordinary goal that won the 2014 Copa Del Rey, when Bale ran off the pitch to leave Barcelona defender Marc Bartra in the dust.
At 26, Bale has five years on Ronaldo, so it says a lot that the Portuguese is still managing to keep up with, and even surpass, his team-mate.
"They all want to come out on top even when the only thing at stake is to be able to walk into the training-ground canteen as the winner," their former Madrid manager Carlo Ancelotti wrote in The Daily Telegraph on Wednesday morning.
Teamwork
The really interesting debate. Ronaldo has often been seen as something of a loner on the pitch, his talent elevating him above his team-mates to the point where he cannot tolerate their mistakes.
That is often less evident for club than it is for country—at Madrid, Ronaldo is surrounded by so many other talented individuals who can support the load he carries.
Perhaps it is not an entirely fair suggestion, either, when he plays for Portugal. A video released in the aftermath of Portugal's defeat of Poland on penalties shows Ronaldo urging Joao Moutinho, the experienced midfielder, back on to the pitch to take a spot kick. As he showed in the UEFA Champions League final, Ronaldo is not a man who shirks responsibility.
Few questions can be asked over Bale's commitment to the Welsh cause. Not only the star player in the team, he has also taken on the role of one of the chief exhorters, despite his naturally quiet nature.
Form
Bale has been spoken of in less than hushed tones as a Ballon d'Or candidate for this year if his excellent form continues. Ronaldo is perennially in that conversation.
Before this season, the gap, in both real terms and in perception, was still a chasm. But this year, Bale has stepped his performances up and can finally be talked of as scrabbling at Ronaldo's shoes on the steepling ladder to be crowned "world's best player."
Bale has been more visible at Euro 2016, with free kicks against Slovakia and England, which is not to say that Ronaldo has played a minor role. But it is intriguing that what used to be one of Ronaldo's most feared weapons—those free kicks—have become a key part of Bale's armory.