Ronda Rousey Pummels Floyd Mayweather at ESPYs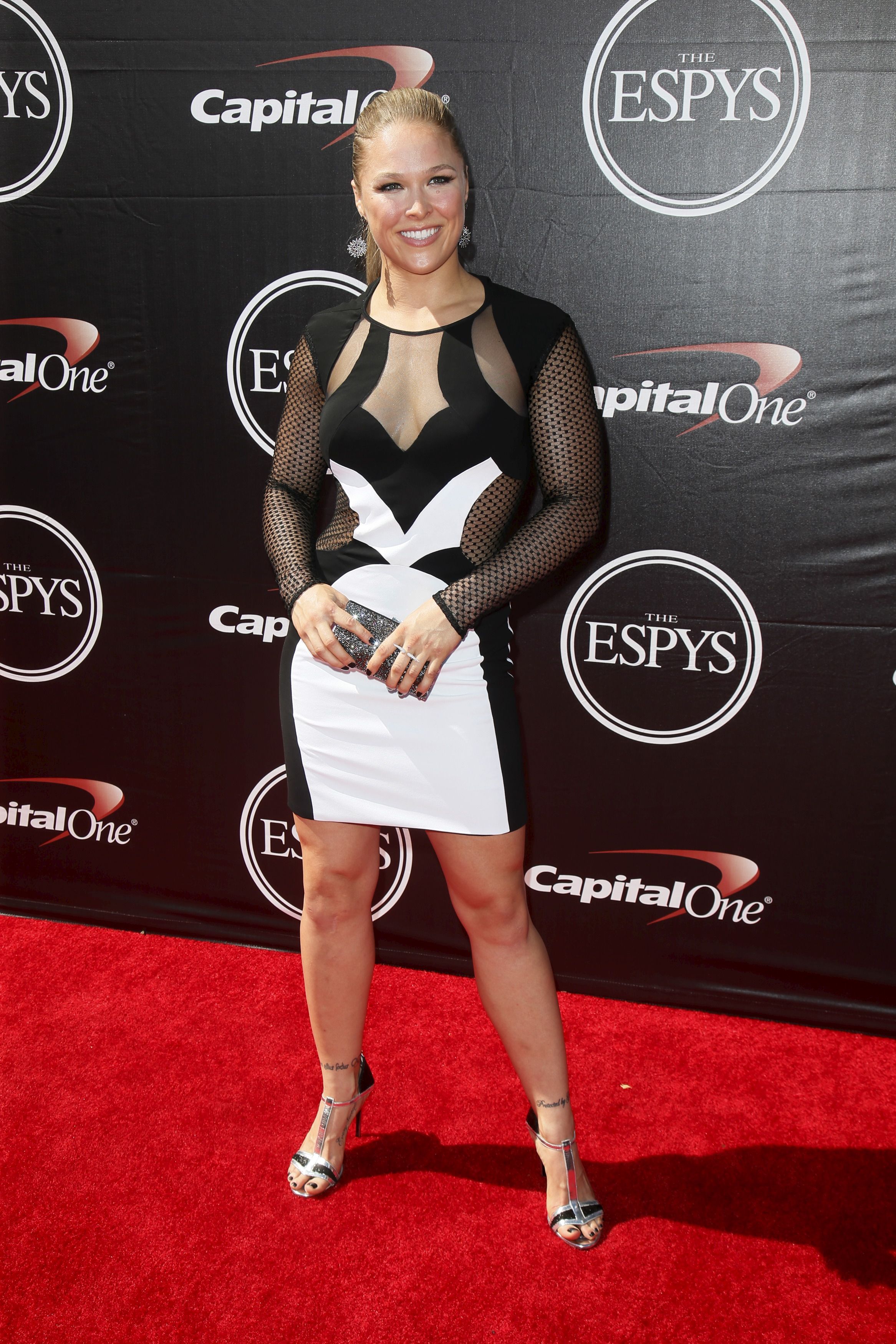 UFC champion Ronda Rousey, during a brief acceptance speech after winning the Best Fighter ESPY award on Wednesday evening, went after boxing champion Floyd Mayweather, who was also up for the award.
"I wonder how Floyd feels being beat by a woman for once. I'd like to see you pretend to not know who I am now," Rousey said during the awards show's broadcast on ESPN.
Mayweather has a history of domestic abuse incidents dating back to 2002. His children witnessed one such incident involving their mother, Josie Harris, who sustained a concussion and multiple bruises during an altercation with Mayweather. He pleaded guilty to a domestic violence and two harassment charges and was sentenced to 90 days in jail. The boxer has also been accused of domestic violence by another girlfriend, Shantel Jackson. That case is ongoing.
Mayweather once said he didn't know who Rousey was, though she is one of the most famous fighters in the world.
When she accepted an award for Best Female Athlete, Rousey thanked her mother and "all the...women here for being the change we want to see in the world."
Rousey is a perfect 11-0 as a fighter and plans to get in the cage again on August 1, against Bethe Correia. She last fought in February, beating Cat Zingano in a record 14 seconds.