'RWBY' and 'gen:LOCK' Comic Series Coming in 2019 with Rooster Teeth and DC Comics Partnership
The biggest announcement from Rooster Teeth's RWBY and gen:LOCK mega panel at New York Comic Con 2018 was the new partnership between the animation studio and DC Comics.
During the Sunday panel at Madison Square Garden, Gray Haddock, Head of Animation at Rooster Teeth, revealed to the crowd that because of a productive dinner with Jim Lee, co-publisher of DC Entertainment, they were able to announce the project.
"It's still very early, but this seemed like the perfect place to announce it," Kerry Shawcross, writer and co-director of RWBY, told reporters after the panel. "We didn't want to have to wait until the next Comic Con."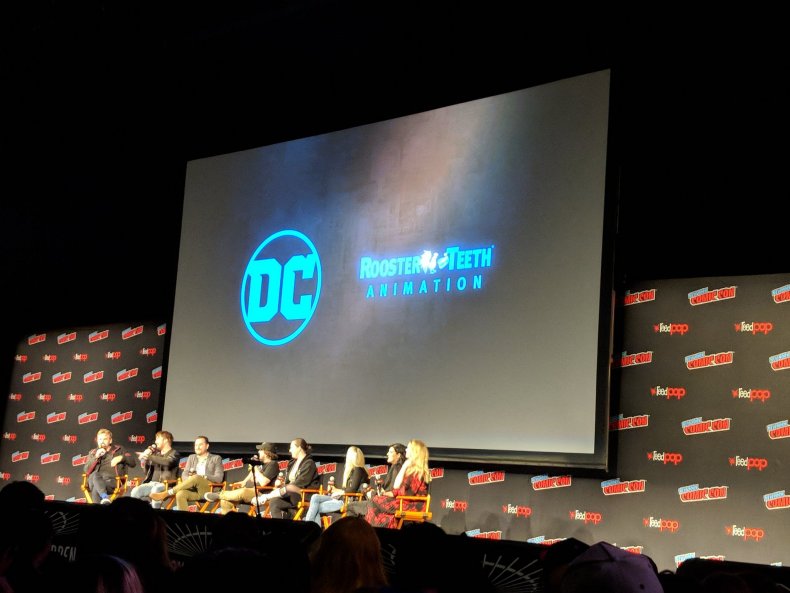 Not many details were given at the panel itself, but Haddock confirmed the first two series will be based on RWBY and gen:LOCK. Other series are also in development.
"We've been talking with them the last couple of weeks trying to get some creative brainstorming going with the series and we're just getting started," Haddock told press. "We are indeed working on a slate of titles with them and the first two we can announce right now are RWBY and gen:LOCK and there are plans to have those available next year."
Miles Luna, writer and co-director of RWBY, said it's exciting and "makes us want to go up to DC and say 'so what can't we do?'"
What do you think of the Rooster Teeth and DC Comics collaboration? What series do you want to see be brought to the page? Let us know in the comments section below.