'Move to Iran' Trends as Many Tell Rose McGowan to Leave America After Actress Apologizes to Iran on Twitter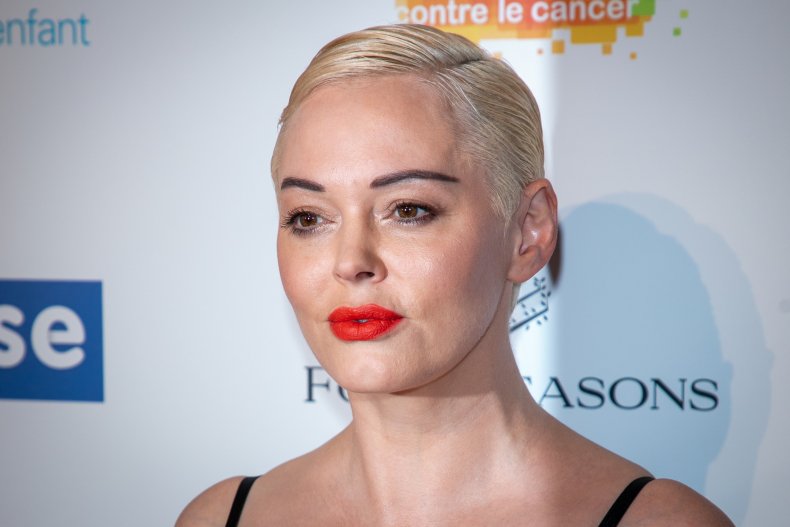 Rose McGowan's tweeted apology to Iran early Friday morning was met with swift and harsh backlash on Twitter.
"Dear #Iran, The USA has disrespected your country, your flag, your people. 52% of us humbly apologize. We want peace with your nation. We are being held hostage by a terrorist regime. We do not know how to escape. Please do not kill us. #Soleimani," McGowan tweeted along with a gif of a waving Iranian flag.
Her apology followed confirmation that President Donald Trump ordered the drone strike on Baghdad that killed Maj. Gen. Qassem Soleimani, the leader of Iran's Islamic Revolutionary Guards Corps Quds Force.
McGowan's message sparked instant outrage from Twitter users who pointed out Soleimani's controversial history of aligning with terrorist organizations in the Middle East and ordering the killing of Americans. The Pentagon also recently said Soleimani and the Quds Force were to blame for the attack on the US embassy in Baghdad on December 31. Some even suggested she move to Iran.
McGowan responded by noting Soleimani "was an evil evil man who did evil evil things," but suggested the Trump administration's handling of the situation did more harm to Americans than good.
"The United States is morally corrupt and acts illegally. It is only logical to appeal to Iran's pride by apologizing. I'm taking one for the team. #TeamStayAlive," she wrote.
Hundreds of people blasted McGowan for the tweets, which they deemed were "un-American."
"You think Iran gives two craps what some girl from Charmed says? You're not taking one for the team. You're betraying the ones killed by terrorists to defend your freedom," one user wrote.
Several others used the trending hashtags #DearRose and #MoveToIran to suggest McGowan leave the country since she was so displeased with America's efforts in the Middle East.
"Dear Rose McGowan, You can 'escape' the USA, you treasonous psycho, by immediately moving to Iran," one user wrote.
Another said: "Dear Rose, you're obviously not an intelligent person but in case you didn't know; Iran funds terrorist organizations meanwhile its citizens are suffering. Feel free to go live there if you hate your own country so much. Have some respect for the country I served."
Some people thought McGowan's words were particularly disrespectful to the thousands of American soldiers who have died in the Middle East because of Soleimani and his regime.
"Dear @rose, you just spit on the graves of soldiers my brothers in arms that never made it home. You put politics before your countrymen and have no loyalty to the country you call home. You're a disgrace to this country and don't deserve to be a citizen #usa," one person wrote.
McGowan responded to some of the criticism by insisting she wasn't choosing the side most likely to survive the odds of war. "I do not side with Iran, but I most definitely do not side with the USA," she wrote.
McGowan has not yet responded to Newsweek's request for comment via Twitter.