Roseanne Barr Retweets That Valerie Jarrett Wants 'Jews Chased Into the Sea'
After Roseanne Barr penned a tweet about former Obama-era aide Valerie Jarrett last week, she took to Twitter Tuesday to say she was making amends for her offensive message. On the same day, she retweeted a message from one of her supporters that essentially claimed Jarrett was anti-Semitic.
"I'm making restitution for the pain I have caused," she claimed, garnering 16,000 likes.
Then she shared a post from one of her followers. "You didn't cause any pain. Those people always hated you," it said. "Valerie Jarrett wants Israelis and Jews chased into the sea, and she'll celebrate."
Barr, 65, was raised Jewish in Salt Lake City, Utah, which is predominately Mormon. In a 2016 interview with The Jerusalem Post, she said Israel felt like home. "When I'm here, I don't feel excluded. That's palpable," she said at the time. "I feel included. It's a great feeling. I don't feel like a token, or an example, I feel like I'm part of a people and community."
She added there was prejudice against Jewish people in America. "There's racism. And nobody wants to say it, but Jew-hating is racism," she said. "They couldn't do it to black people anymore, because, they wouldn't dare. They'd get smashed in the face or worse. They wouldn't go into a black neighborhood and go, 'You people…' But it's okay to say these things about Jews and the Jewish state because all of their best friends are Jewish kids."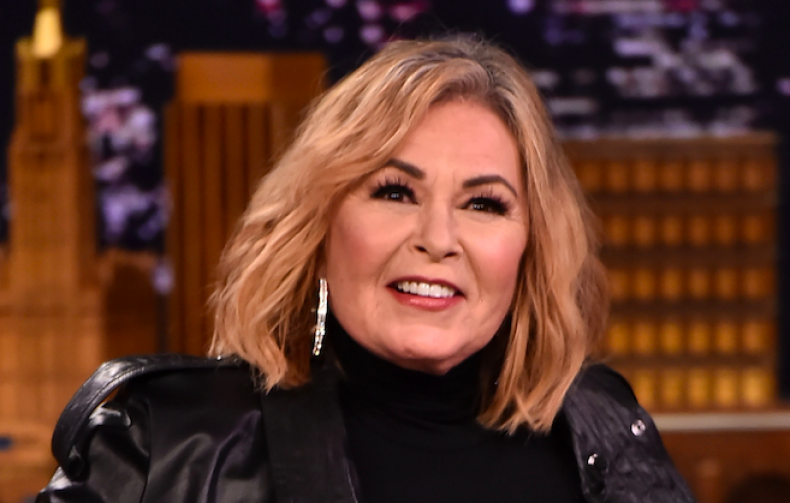 In her racist tweet against Jarrett—a black woman—Barr compared the former aide to an ape. "Muslim brotherhood & planet of the apes had a baby=vj," the comedian wrote in a tweet that has since been deleted.
She later issued an apology. "I apologize to Valerie Jarrett and to all Americans," Barr tweeted. "I am truly sorry for making a bad joke about her politics and her looks. I should have known better. Forgive me-my joke was in bad taste."
Despite rave ratings, ABC canceled the reboot of her show, Roseanne, for her "abhorrent, repugnant" statement, ABC Entertainment President Channing Dungey.