Roseanne Without Barr: Will 'The Conners' Work Without Its Matriarch?
A spinoff to the canceled series Roseanne will go ahead without the show's main star Roseanne Barr who was sacked after posting a racist tweet.
ABC canceled a revival of the hit series after the posting in which Barr referred to the former adviser to U.S. President Barack Obama, Valerie Jarrett, to a product of the Muslim Brotherhood and Planet of the Apes.
Barr, 65, a vocal supporter of U.S. President Donald Trump, blamed her outburst on the sedative pill Ambien she had been taking. Roseanne had been due to return for an expanded 11th season of 13 episodes.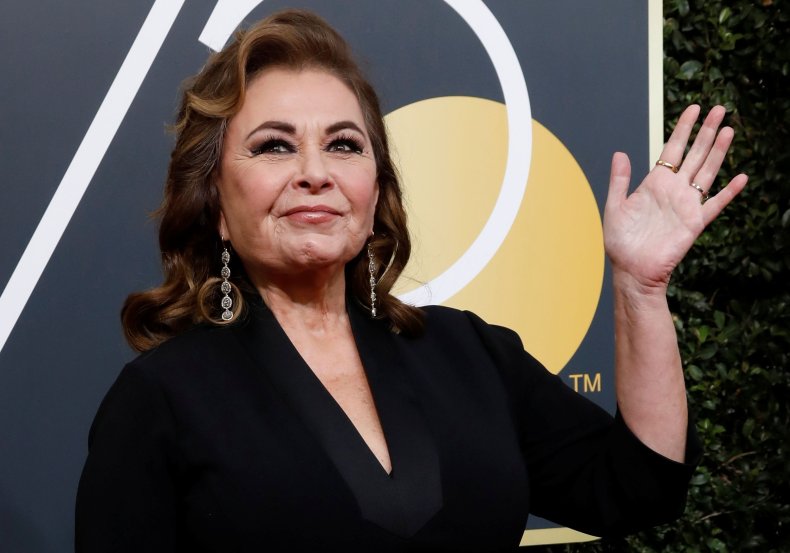 ABC has ordered 10 episodes of the 10-part spinoff which has a working title of The Conners. Barr has agreed she will play no role in its creation to save the jobs of 200 cast and crew members.
The Hollywood Reporter reported that Barr will retain all rights to her Roseanne Conner character and any future spinoffs beyond The Conners or any future reboots of the original.
"I regret the circumstances that have caused me to be removed from Roseanne. I agreed to the settlement in order that 200 jobs of beloved cast and crew could be saved, and I wish the best for everyone involved," Barr said in a statement.
The show will start in the autumn and is expected to have Roseanne's daughter Darlene, played by Sara Gilbert, as the main protagonist.
There will also be core cast members John Goodman, Laurie Metcalf, Lecy Goranson and Michael Fishman. It has not been revealed how her absence will be written into the script.
In a joint statement, cast members said: "We have received a tremendous amount of support from fans of our show, and it's clear that these characters not only have a place in our hearts, but in the hearts and homes of our audience.
"We all came back last season because we wanted to tell stories about the challenges facing a working-class family today.
"We are so happy to have the opportunity to return with the cast and crew to continue to share those stories through love and laughter."
However AJC.com said that many Trump supporters may abandon the show over her absence and it does present a scheduling problem for ABC.
Brian Lowry of CNN said: "But at 10 episodes, matching the original order for the Roseanne revival, The Conners has the feel of a short-term solution that's fraught with unintended consequences. Will it rile up Barr (despite her stated blessing) and her biggest fans? This could be a PR headache of a different sort."