Rosh Hashanah: Synagogues Want to 'Worship Without Being in Fear' Amid Rising Anti-Semitism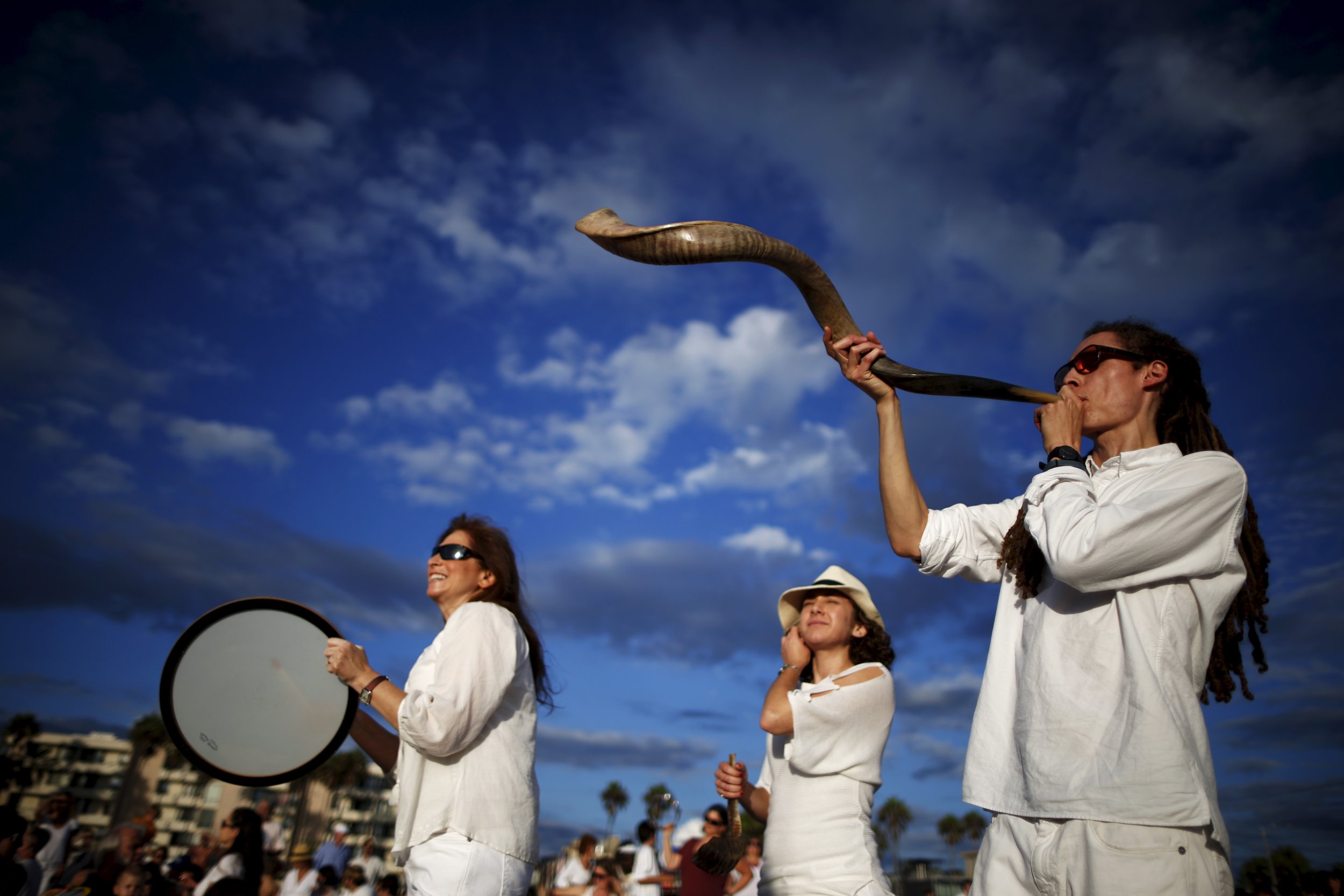 As the Jewish High Holidays approach, a drastic increase in anti-Semitic incidents and public displays of hatred—such as the recent Unite the Right rally in Charlottesville—have put an increased spotlight on an annual concern for synagogues: keeping congregants safe.
"This is something that we've dealt with for forever," said Amy Asin, the vice president of strengthening congregations for the Union for Reform Judaism. "It is unfortunately not the case that we can worship without being in fear."
Many synagogues draw their largest crowds of the year on Rosh Hashanah and Yom Kippur, and with so many people gathered in one place, congregations worry that they may become targets. "During the holidays, there's a high degree of anxiety and attention" on security, said Jonathan Greenblatt, CEO of the Anti-Defamation League (ADL). "I think the whole country is on notice."
The Anti-Defamation League (ADL) first published "Protecting Your Jewish Institution: Security Strategies for Today's Dangerous World" in 2003, and put out the most recent edition in 2015. The document recommends having both prevention and reaction plans in place, including an evacuation plan and meeting place, and speaking to local authorities about holiday schedules in advance. Institutions might consider calling in local law enforcement for a security review of the facilities it plans to use, contacting the ADL for a threat assessment or hiring private security or off-duty officers for the big events. They should consider who is invited and whether and how events are publicized. During large gatherings, they should establish a perimeter and maintain a screening center for everyone entering the facility. This year, more than 500 representatives from Jewish communities across the country also took part in an ADL call on holiday security, said Greenblatt.
In its annual "Audit of Anti-Semitic Incidents" released in April, the ADL measured a 34 percent increase in 2016 compared to 2015 and a staggering 86 percent increase during the first quarter of 2017 over the same period in 2016. Last year saw 1,266 acts targeting Jews and Jewish institutions, and there were preliminary reports of 541 incidents during the first three months of this year, including a number of high-profile acts of vandalism at Jewish cemeteries and a series of bomb threats at Jewish community centers. If incidents were to continue at the same rate through December, the final total for the year would surpass 2,000.
"The numbers underscore what we know to be true in the Jewish community," Greenblatt told Newsweek at the time. "Not necessarily anti-Semitism but the incidences themselves have increased, which leads us to believe that the extremists feel emboldened. And that's what's deeply concerning."
Since the audit was published, brazen expressions of anti-Semitic hate have shocked the nation. The most blatant example reared its head in Charlottesville, Virginia, in August, when neo-Nazis and white supremacists gathered on the campus of the University of Virginia and in downtown Charlottesville. They chanted slogans such as "Jews will not replace us" and "blood and soil" (borrowed from the Nazis themselves), carried neo-Nazi flags and displayed swastikas and other Nazi imagery. Just this past week, a synagogue that opened its doors to protesters demonstrating against the Jason Stockley verdict prompted the hashtag #GasTheSynagogue to start trending on Twitter, a horrifying allusion to the Holocaust.
"Charlottesville definitely did not help," says Yehuda Friedman, associate director of synagogue services for the Orthodox Union (OU). "We try to prepare our synagogues, not just around High Holidays, to think and act proactively," he says, but "current events have brought security to a forefront."
The OU recently mimicked an active shooter situation at a training for leaders of 40 synagogues in the Queens borough of New York City, Friedman said.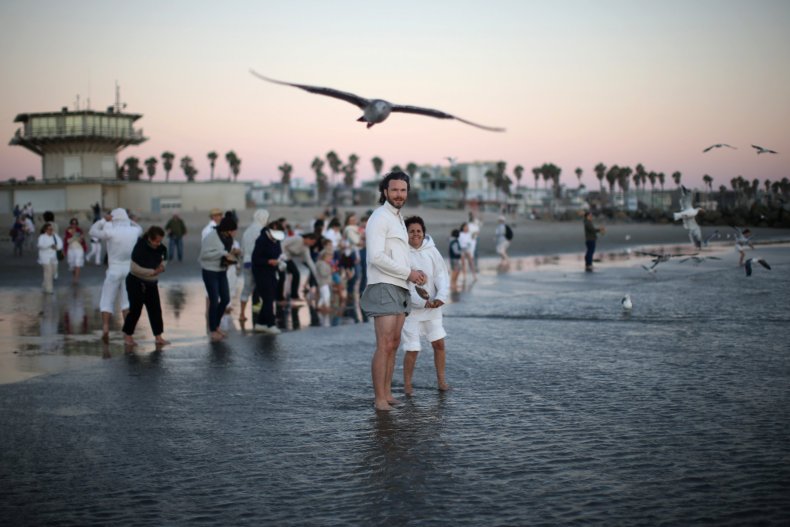 Many of the Jewish leaders Newsweek contacted this week said security preparation didn't greatly differ this year. The URJ's Asin, however, says she believes that synagogues are ratcheting up their security. "There's a continuum of protection, and congregations are moving up the continuum," she said. "The risk of any one institution is very small but the cost of being wrong is a life."
"It's sometimes hard to remember.... What we're really here to do," said Asin, who wants to make sure people "understand that we're not about building fortresses." She emphasizes that "despite heightened security, despite our concerns about what may happen, I think we're all walking into this High Holy Day season as a moment of spiritual renewal, of community, of connection."