Rosie O'Donnell Gives Weight Loss Update After Taking Diabetes Drug
Rosie O'Donnell has shared an update on her weight loss journey, months after being prescribed diabetes medication that has helped her shed the pounds.
In mid-January, the comedian, 60, revealed in a TikTok post that she had lost 10 pounds since Christmas, then posted a series of follow-up videos to explain how she achieved the weight loss and how the medication has made her feel.
The former co-host of The View told her followers at the time that she was taking Tirzepatide. The injectable prescription drug is used to treat Type 2 diabetes.
This week, the comedian posted a video on TikTok in which she spoke about her decades-long friendship with her A League of Their Own co-star Madonna.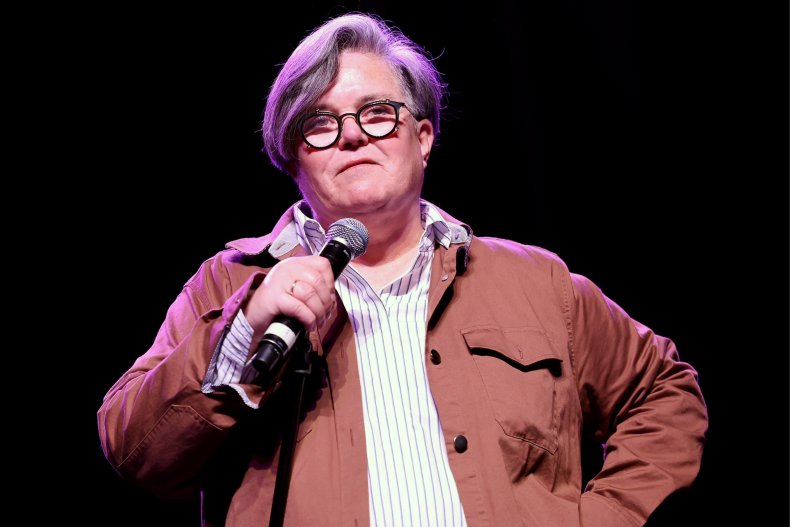 In the comments section, a number of fans praised O'Donnell's appearance, with one writing: "Rosie, you are looking great! Need update on weight loss!!"
O'Donnell responded that she was "down 15 [pounds]—slow n steady."
"Hey Rosie, your face is looking thinner, what's your weight loss so far?" another asked, prompting O'Donnell to reply that it was the "same—15 since Dec. 16."
When O'Donnell posted another video, in which she spoke about dinner parties with Madonna, one fan asked about doses of the diabetes drug she is taking.
"Random: my insurance is covering Ozempic! I pick it up today," they wrote. "Thank u 4 sharing ur journey! How r u doing on Mounjaro/Ozempic? Have any side effects?"
O'Donnell said that there were "none, but [I'm] still on the lowest dose 2.5 [mg]."
Last month, O'Donnell revealed on TikTok that her weight loss journey had stagnated, prompting her to consider her options.
"I've lost a little weight on this Mounjaro thing, and, you know, I'm sort of at a plateau of how much I've lost, and they say that's when you need to go up a dose," she said in a video clip. "I'm still on 2.5 [mg], even though it's been since December 16th.
"A lot of people have already, like, jumped up the ladder," she continued, "but I'm worried about the side effects.... I just got a new month's supply—four shots for a month—and I'm gonna ask the doctor if I should go up if I don't lose more."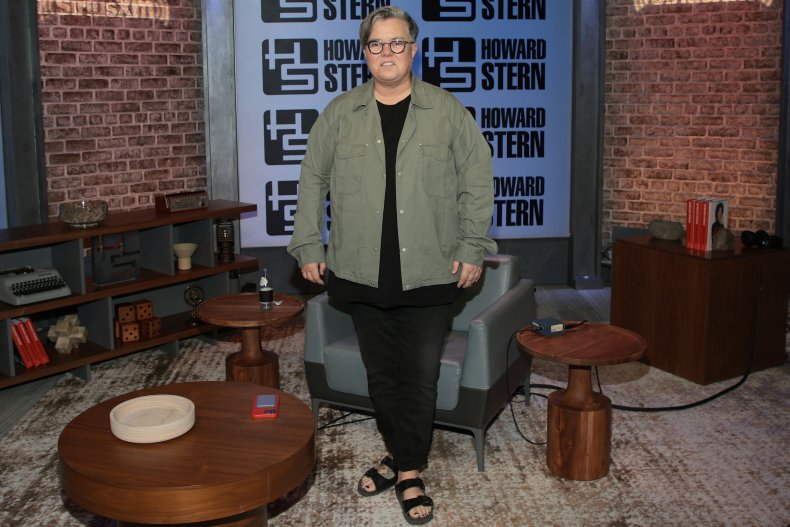 While her weight loss may have stagnated, TV personality O'Donnell said the medication appears to have had a positive effect on her health.
"[My doctor] says to me, 'I don't care if you lose more. It's about your numbers for your A1C' and your something else. But they're going down and that's a good sign. So I don't want to lose it too fast anyway because it freaks me out," she said.
In January, when a follower asked O'Donnell how she had shed the weight, she explained: "Two months ago, my doctor put me on—not Ozempic—Mounjaro...and Repatha. One I do every other week and one I do once a week."
Repatha is the trade name for evolocumab, a monoclonal antibody medication designed to treat hyperlipidemia (an excess of fats in the blood).
Further explaining other steps she took to aid her weight loss, O'Donnell said: "I really stopped drinking, like, five or six Diet Cokes a day. All I drink is water now, and I'm not eating sugar as much as I can. And my appetite has decreased significantly—it's probably the meds—and I'm trying to move more."
In another video, O'Donnell told her followers that "you have to have diabetes to get a prescription. That's what I heard. I don't know. People are doing Ozempic parties here in L.A., where they all do Ozempic. But I have diabetes too, and that's why I'm on it."
The diabetes medication Ozempic has become a ubiquitous part of the public conversation in recent months, not least because it has been touted as something of a weight-loss wonder drug on social media. It has also become a talking point among celebrities and influencers alike.
O'Donnell underwent vertical sleeve gastric surgery in 2013 on the advice of doctors following a heart attack in 2012. Her weight following the surgery dropped to 176 pounds from a high of 240, according to People.
"Believe it or not, that surgery changed my life," she told People in 2015. "It doesn't reroute your intestines. You have no issue with going to the bathroom in public. But your relationship with food ends."
"I don't feel that same pull for [candy]," she added. "They told me the part of the stomach they remove [has] hunger hormones in it, called ghrelins. And that changes the way you think and feel about food. I feel so much freer now in terms of needing to move and play with my kids."
Do you have a tip on an entertainment story that Newsweek should be covering? Let us know via entertainment@newsweek.com.