Protests are expected to continue in Puerto Rico even if the island's governor Ricardo Rosselló steps down on Wednesday, it has been reported. The crisis on the island has been ongoing since July 13 when nearly 900 pages of online exchanges were leaked in which Rosselló, 40, and his allies were recorded insulting many of their compatriots and laughing at victims of Hurricane Maria.
On Monday, the governor dug in his heels, telling Fox News that he had made amends through an apology, although when questioned, he could not name one political figure who supported him.
While he has not made any formal announcement, Rosselló is likely to quit on Wednesday following 11 days of protests, Reuters reported.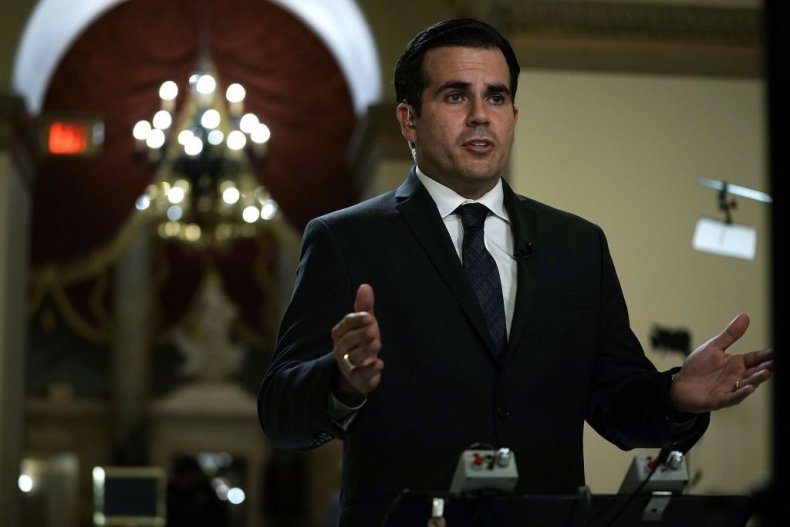 The U.S. territory's Justice Secretary, Wanda Vázquez Garced, is expected to take over from the embattled Rosselló. However, there is opposition to her taking over because she is too closely aligned to the governor.
"The first step is he has to quit, but that's only the beginning," protester Marielie Hernández, 31, told Reuters. Zoe Alva, 32, said: "We need to clean house entirely."
The antipathy stems in part from her statement that the leaked chats were not illegal, according to local publication Metro.
A San Juan native, Vázquez worked for the Puerto Rico department of housing in the 1980s. She was then a district attorney for the island's department of justice for 20 years, where she specialized in domestic and sexual abuse, according to local website El Nueva Dia.
She was appointed to head the office of women's rights in 2010. However, during her time there she was criticized by women's rights activists for her "poor performance" as well as a "lack of commitment to the protection of human rights," according to Telemundo.
She was nominated by Rosselló to be secretary of justice, a post she was sworn into in January 2017.
The leak of the governor's messages consolidated anger already felt about corruption and mismanagement by the island's two main political parties that many blame for a 13-year recession.
Rosselló's chief of staff, Ricardo Llerandi, who was involved in the chat, has resigned, saying that he and his family had received threats. He said: "The last few days have been extremely difficult for everyone. At this historic crossroads, I need to put my family above everything."