Rome Covers Nude Statues Out of Respect for Iran's Rouhani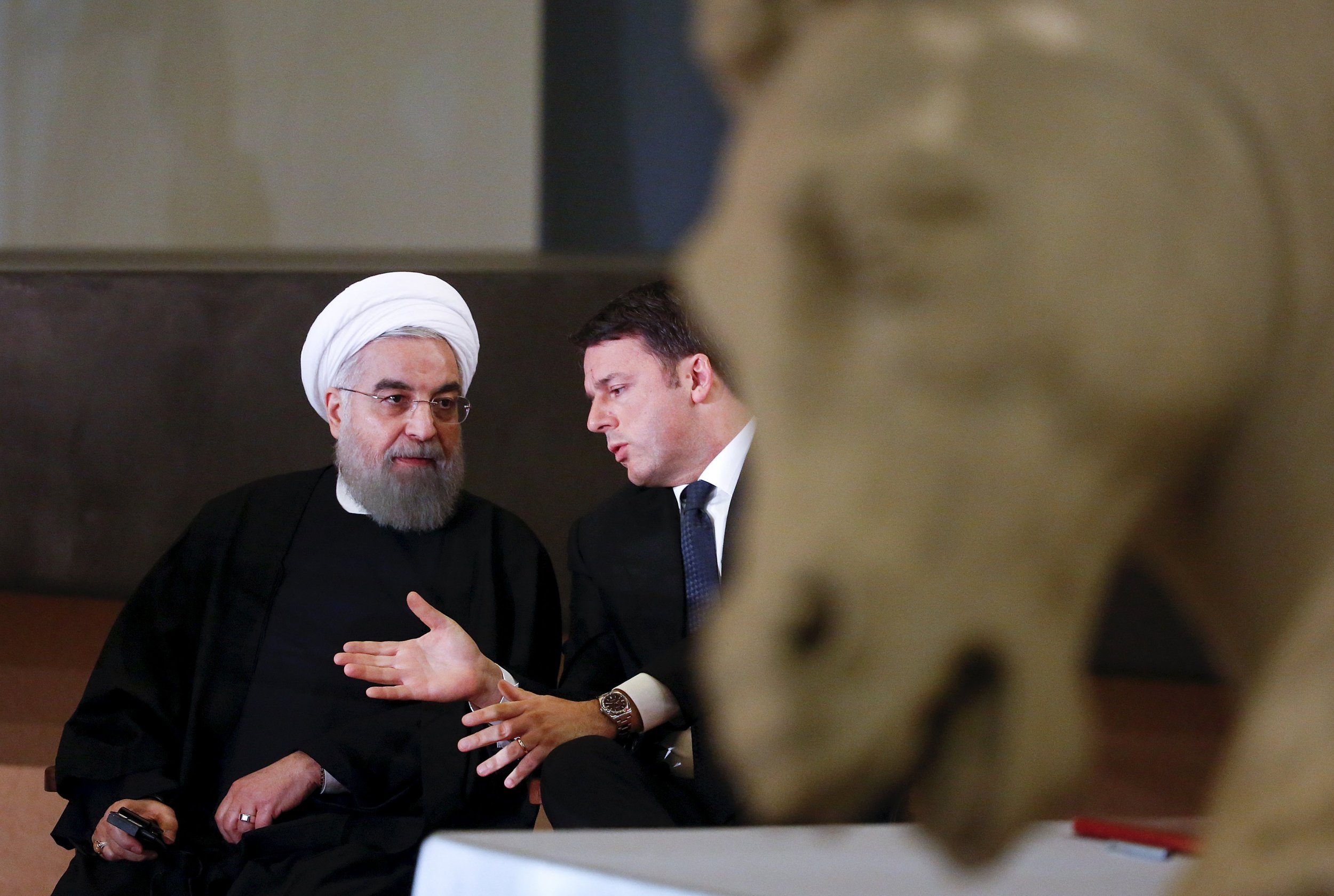 No trip to Italy is complete without a visit to Rome's artistic, cultural and historic sites. But if you're the leader of a prominent Islamic nation, you can expect a few adjustments.
Nude statues and sculptures in Rome's Capitoline Museum were covered by large white boxes to shield their sculpted private parts from the eyes of Iranian President Hassan Rouhani, who is on a state visit to Italy to bolster economic ties between the two countries. As The Local Italy reports, covering up the statues was seen as a mark of respect for Rouhani, who was visiting Italy on his first European trip since economic sanctions against the country were lifted after Iran curbed its nuclear activities.
While it's not clear which statues and sculptures were covered, the museum contains a number of nude artworks, including the marble Statue of Polyphemus, which dates back to between the 2nd and 3rd century.
As a further sign of respect, wine was not served at the official state dinner, a standard diplomatic practice for visiting Muslim delegations, who don't drink alcohol. A nude statue by Jeff Koons, Gazing Ball, was also covered by Italian Prime Minister Matteo Renzi during the visit of Abu Dhabi crown prince Mohammed bin Zayed bin Sultan Al Nahyan last October.
Italian officials say Rouhani and Renzi signed contracts worth up to $18.4 billion on Monday. Contracts included business with Saipem, a pipeline company, and a large order of Airbus planes. Rouhani also met with Pope Francis at the Vatican, who says Tehran should help combat terrorism. France is the next stop on Rouhani's European visit.
Rouhani's trip to Italy comes as a new report from human rights group Amnesty International found that 160 juvenile offenders are on death row in Iran and between 2005 and 2015, the country executed 73 juveniles, largely for drug offences. Maya Foa, head of the death penalty team at international human rights organization Reprieve, said in a statement on Tuesday, "It is deeply worrying to see European countries like France lining up to support a vast package of support for Iran's drug police."
"It is vital that European countries use their growing ties with President Rouhani's government – including these donations – to urge an end to the use of the death penalty for drugs offences," said Foa.
If Rouhani ever visits Washington, D.C.'s Union Station, he'll be in luck. Statues of Roman soldiers were originally cast as nudes in the early twentieth century, but shields were added to all 36 of them to protect their modesty after concerns that the public would be offended.