Roundup Cancer Trial: Monsanto Ordered to Pay $289 Million In Damages After Landmark Ruling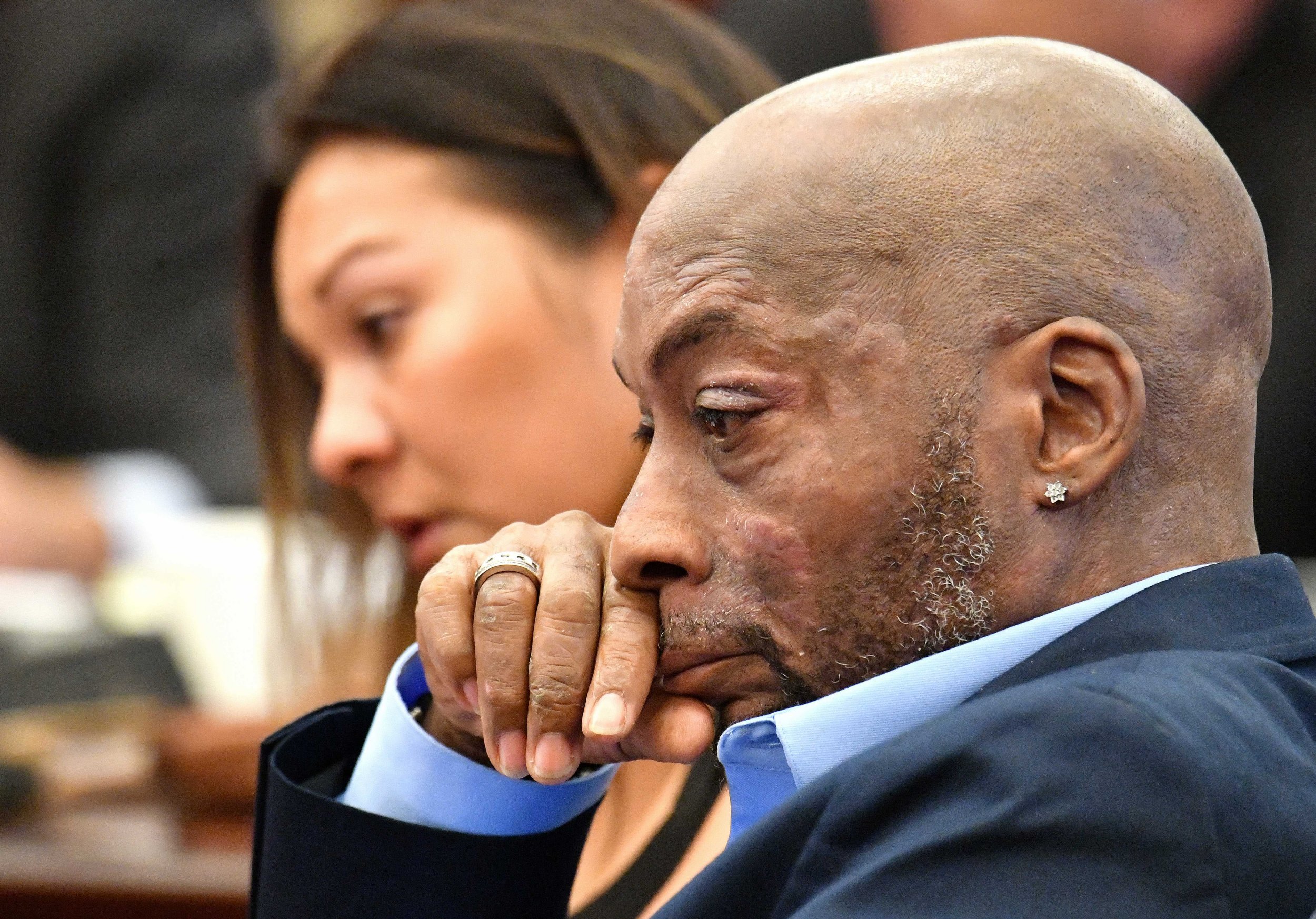 A California jury has ordered agrochemical giant Monsanto to pay $289 million in damages to a dying man who claims that the company's weed killers contributed to his cancer
Lawyers representing 46-year-old Dewayne Johnson, successfully argued that the company knew about the health hazards of regular exposure to their products Roundup and Ranger Pro, which contain the controversial herbicide glyphosate, and failed to adequately warn consumers of the alleged risks.
"This jury found Monsanto acted with malice and oppression because they knew what they were doing was wrong and doing it with reckless disregard for human life," said Robert F. Kennedy Jr, a member of Johnson's legal team, the Associated Press reported.
The landmark lawsuit was the first to go to trial among thousands filed against the company in U.S. courts by people who claim that exposure to glyphosate products caused their cancer. Monsanto, which was recently bought by German multinational Bayer AG, denies this link and says it will appeal against the new ruling.
"The jury got it wrong," said Monsanto's vice-president Scott Partridge in a statement outside the courthouse in San Francisco, the BBC reports. He said the company was "sympathetic" to Johnson and his family but defended Monsanto's products saying they did not cause cancer and had a "40-year history of safe use" as a "vital" tool for farmers and others.
Johnson, who was a groundskeeper at a school in Benicia, California, said he regularly used glyphosate herbicides made by Monsanto and other brands during his job. In 2014, he was diagnosed with non-Hodgkin's lymphoma—a cancer that starts in white blood cells called lymphocytes, which are part of the body's immune system.
Over the course of the month-long trial in San Francisco—during which judges allowed scientific evidence on both sides to be presented—Johnson's lawyers argued that Monsanto had for years suppressed and manipulated the scientific literature to its advantage when defending its products.
These efforts, according to the lawyers, have included helping to "ghostwrite" favorable studies, targeting academics and journalists who questioned the safety of glyphosate and lobbying regulators and other officials.
"We were finally able to show the jury the secret, internal Monsanto documents proving that Monsanto has known for decades that Roundup could cause cancer," Brent Wisner, one of Johnson's lawyers said, according to The Guardian. The jury's verdict sends a "message to Monsanto that its years of deception regarding Roundup is over and that they should put consumer safety first over profits", he added.
Johnson and his legal team hope that the latest verdict will bring attention to the issue and bolster the pending cases against the company.
Glyphosate is the world's most widely used herbicide, and traces of it are commonly found in food, water air and soil samples, but the science on whether or not it poses a risk to human health remains unclear.
Monsanto say that more than 800 scientific studies and conclusions by the U.S. Environmental Protection Agency (EPA), the National Institutes of Health and other regulatory authorities around the world, support the argument that glyphosate is safe, highlighting that 130 countries have approved it for use.
However, in 2015, the World Health Organization's cancer research agency concluded that glyphosate was "probably carcinogenic to humans". Furthermore, some campaigners have alleged that the EPA's conclusions were influenced by industry lobbying and collusion between government officials and Monsanto.
In California, where glyphosate is listed as known cancer-causing chemical, the agriculture industry sued to prevent products containing it from carrying a cancer warning label, much like those that must now be placed on coffee products in the state following a recent ruling.