If Roy Moore Wins Election in Alabama Over Doug Jones, What Happens Next?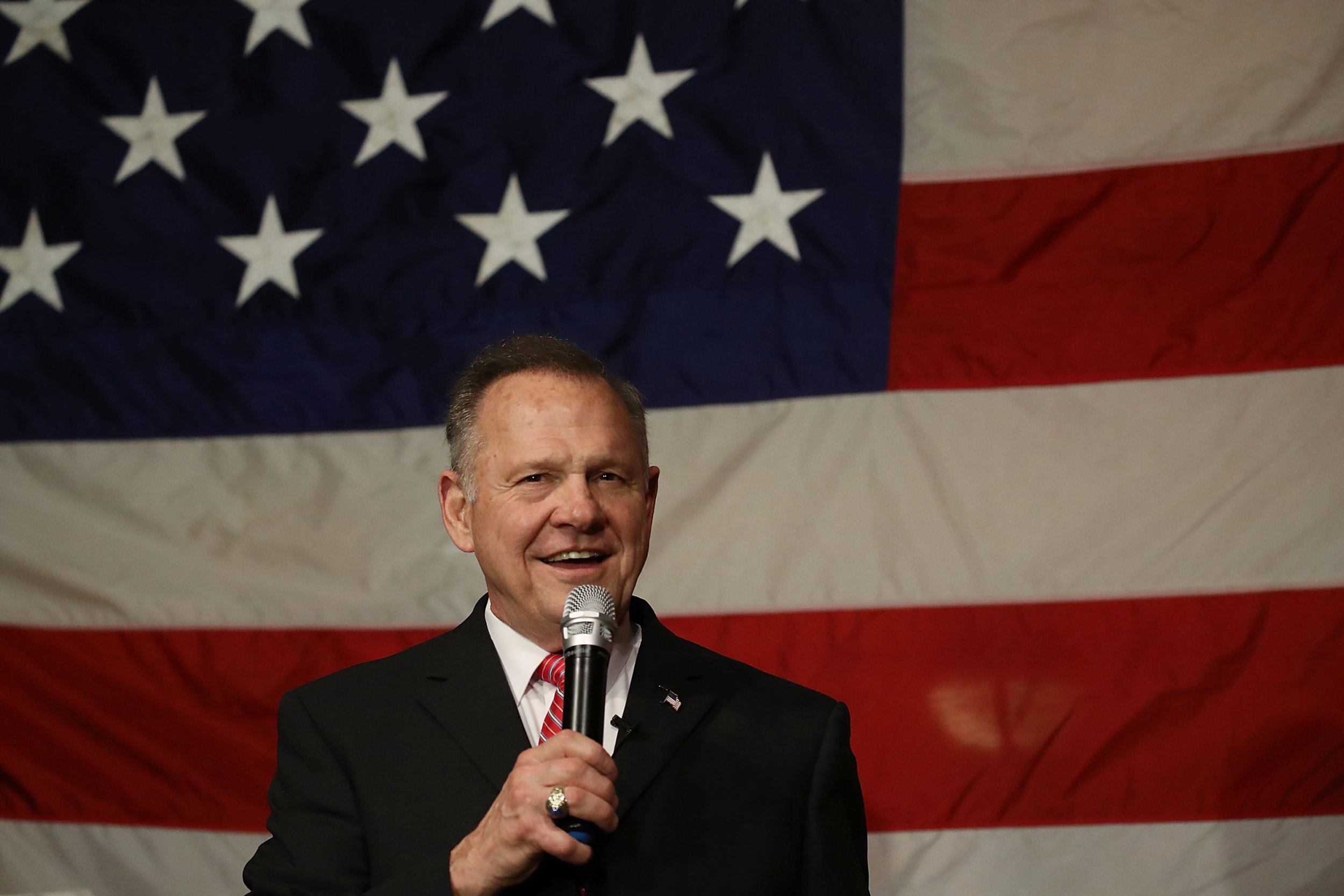 One of the most eventful and controversial United States Senate races will finally come to an end in Alabama Tuesday. But if Roy Moore defeats Doug Jones and wins election to Congress, the battle for a vital seat will have only just begun.
Related: Roy Moore Election Victory Could Spell Disaster for Trump, Republicans in 2018
Moore, who has been accused by nine women of varying degrees of inappropriate activity when they were teenagers and he was in his 30s, could face an immediate ethics investigation if he takes the seat vacated by now Attorney General Jeff Sessions.
"If he wins, we have to seat him," Republican Senator from South Carolina Tim Scott told NBC's "Meet the Press" Sunday. "Then there will immediately be an ethics investigation."
Speaking late last month, Senate Majority Leader Mitch McConnell said that an investigation by the Ethics Committee was "almost certain" should Moore win, adding that the Senate would "deal with the aftermath of the decision the people of Alabama make on December 12."
But even if the Ethics Committee votes to take up the case there is no guarantee what would happen next. Any investigation could drag on for several months, and even if Moore is found to have violated laws, he may not be expelled from the Senate. Indeed, no senator has been expelled since the Civil War.
It may be that, as in the case of Al Franken last week, the pressure on Moore to resign becomes so intense that he departs of his own accord. But thus far the former chief justice of the Alabama Supreme Court has shown no sign of willing to back down, forcefully standing his ground as leading Republicans have called for him to drop out of the race.
Speaking Sunday, Moore's chief political strategist cast doubt on whether there would even be an ethics probe.
"Judge Moore's going to go to Washington, Judge Moore is going to win, and I highly doubt there's going to be a Senate investigation," Dean Young told ABC.
Moore has far from been cast adrift by his party. President Donald Trump, who has faced his own allegations of sexual misconduct, has officially endorsed Moore, recorded robocalls for him and held what was an effectively a campaign rally for him over the border in Pensacola, Florida, on Friday.
In the wake of Trump's support, Republican criticism has diminished. The Republican National Committee, which initially pulled its support from Moore when the allegations emerged, last week reinstated its backing.
Whatever the future holds, Moore would almost certainly at least take up his seat in the Senate were he to triumph over Jones on Tuesday. The winner of the election is likely to be certified in the first week of January, by which time Republicans will have hoped to have already passed their tax plan, with the Senate expected to swiftly swear the victor in.