Roy Moore Pursued Young Girls For Their 'Purity' And Because After Vietnam War It Was Hard To Get A Date, Pastor Says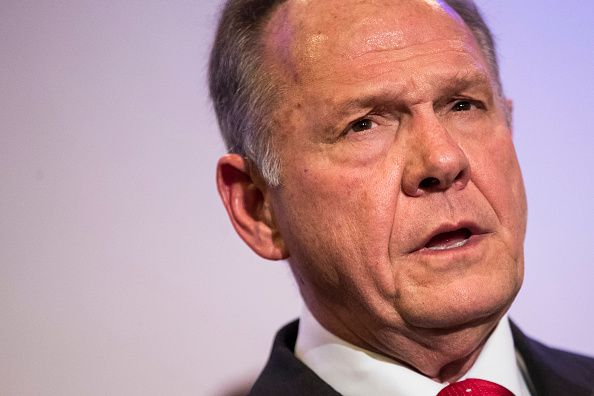 Senate candidate Roy Moore was interested in underage girls because he was looking for the "purity of a young woman," according to a pastor.
The Alabama judge also had a hard time finding women his age after returning from the Vietnam War, leaving him no choice but to pursue young girls, added pastor Flip Benham of the group Operation Save America said on the talk radio show "Matt & Aunie."
Benham appeared with Moore and other anti-abortion advocates who are defending the Senate candidate, who is under fire for allegedly molesting teenagers. Benham's Christian fundamentalist group aims to demonize abortion, homosexuality and Islam—positions that align it with Moore.
Benham told radio hosts Matt Murphy and Andrea Lindenberg on Monday that Moore's time serving in the military in the early 1970s made it more difficult to date women his age upon returning to Alabama for law school.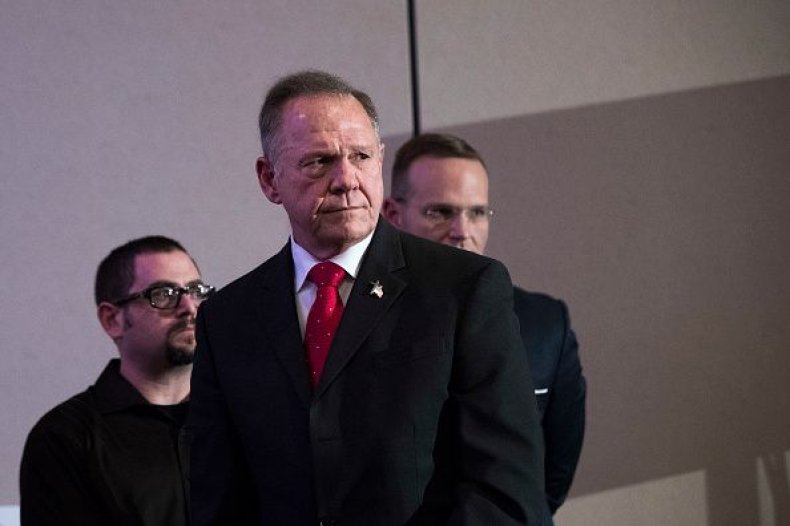 "All of the ladies, or many of the ladies that he possibly could have married, were not available then, they were already married, maybe, somewhere," said Benham.
This meant Moore had to look "in a different direction," said Benham, such as pursuing his wife, Kayla Moore, who is 14 years younger than the judge. Moore first took an interest in her at a dance recital when she was 15 and he was 29, Newsweek reported.
"He did that because there is something about a purity of a young woman, there is something that is good, that's true, that's straight and he looked for that," Benham said.
Moore has been accused of sexually harassing minors, and was reportedly banned from a local Alabama mall for continually making young girls uncomfortable. So far, nine women have accused the Republican contender of assault, harassment or unwanted advances, with most saying the former judge preyed on them when they were teenagers and he was in his 30s. Moore has denied all of the allegations and said the accusers are part of a witch hunt against his campaign.
President Donald Trump, who has not explicitly supported or condemned Moore, told reporters Tuesday that he was still hoping to fill the Alabama seat with the Republican candidate and that he accepted Moore's denials.
"We don't need a liberal person in there, a Democrat," he said on the White House lawn on Tuesday.