Roy Moore Campaign Writes Guide to Discrediting His Sexual Misconduct Accusers Before Alabama Senate Race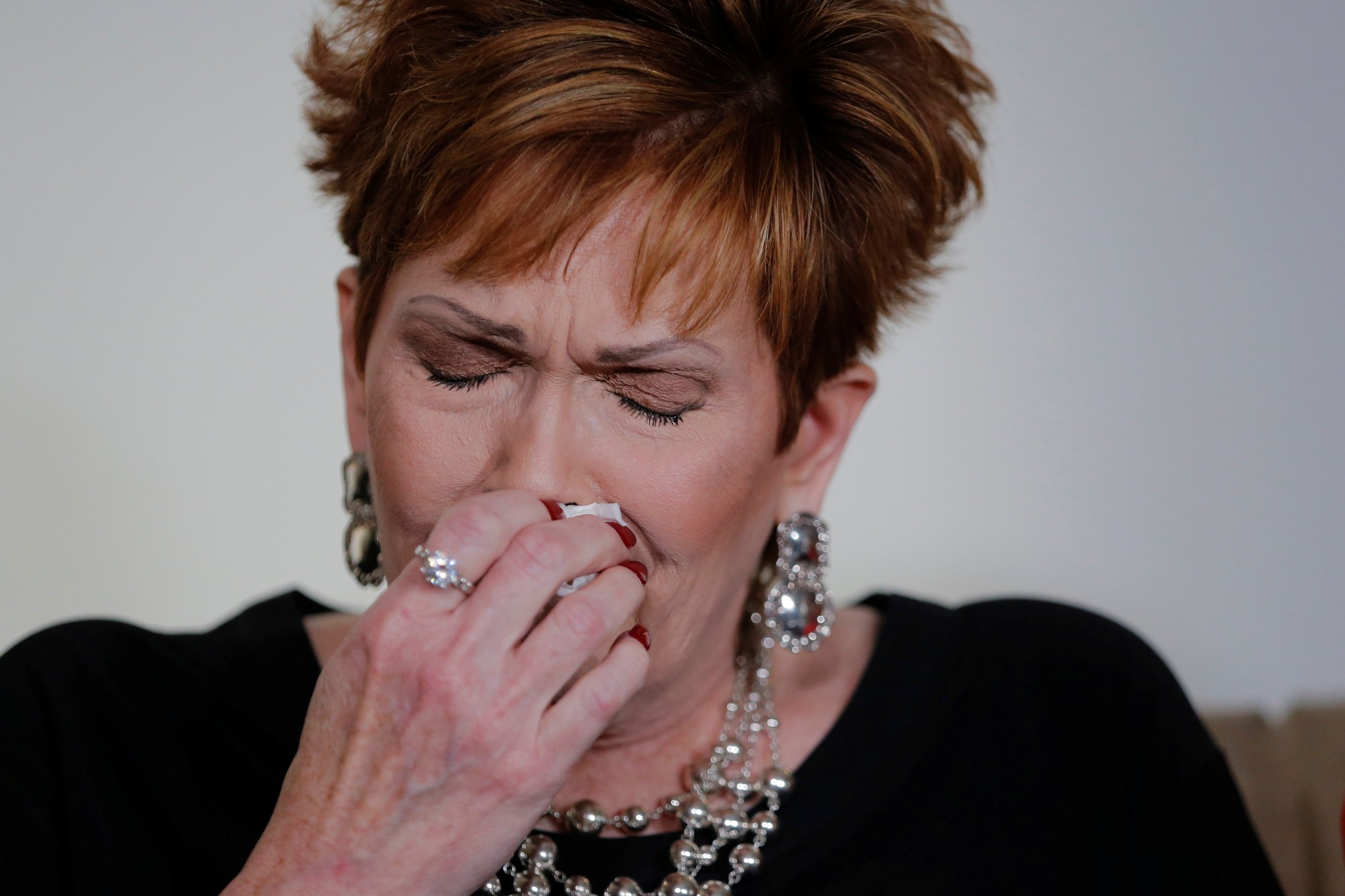 Roy Moore's campaign is pushing a misleading guide to attacking and discrediting his sexual assault accusers ahead of Tuesday's election for an Alabama Senate seat—something his alleged victims see as a final insult in the brutal race.
"Roy Moore should be ashamed of himself," Gloria Allred, attorney for accuser Beverly Nelson, told Newsweek about the campaign's primer. "Attacking and attempting to discredit women who allege that they are victims of sexual abuse or sexual misconduct is an old trick, which is often designed to divert attention away from the alleged wrongdoer."
The two-page, bullet-pointed primer, which Vox obtained Monday, contains a series of inaccurate or deceptive denials of the women's claims, along with links to Breitbart stories disputing their memories. Nine women have accused Moore, a Republican, of sexual assault or harassment during his contest against Democratic candidate Doug Jones.
The primer encourages supporters of Moore's campaign to view the accusations as "debunked and discredited" or as a product of "fake news," despite its own fact-challenged claims.
For example, Nelson said Moore offered her a ride home after work when she was 14 years old. Instead of driving her home, he allegedly parked his car behind a restaurant and began to grope her while trying to pull her shirt off. Nelson said Moore told her, "If you tell anyone about this, no one will believe you," before leaving her outside for her boyfriend to pick her up.
The Moore campaign primer implies Nelson's story must not be real because "she didn't even tell her then-boyfriend who picked her up shortly after the supposed assault." It cites one Breitbart article to claim Nelson is lying, but that linked article acknowledges that there is no "specific evidence that Nelson was being dishonest."
The guide says The Washington Post falsely reported that accuser Debbie Wesson Gibson, who said Moore asked her on dates when she was 17, is a Republican who did not donate to or work for Jones's campaign. But the primer only points pro-Jones links that Gibson posted on Facebook, and photos Gibson took with Hillary Clinton and Joe Biden, as proof that this is wrong. It has no information about her party affiliation or supposed campaign service.
One claim in the primer, that Moore was never banned from a local shopping mall for badgering teen girls, could be correct. While multiple sources told The New Yorker he was banned from the mall in the late 1970s, there are no mall records from the time to confirm it. The claim that Moore was banned from the mall is wholly unrelated to the victim accounts and was not sourced from an accuser.
Moore continues to blame "fake news" and media outlets for covering the multiple assault charges against him in the final stretch of his campaign. Project Veritas, a right-wing video team notorious for deceptive undercover videos, unsuccessully attempted to trick The Washington Post into reporting false accusations invented by a woman who worked for the group.
If elected Tuesday, Moore could face a Senate ethics investigation into the accusations or even be voted out by a two-thirds majority of senators.