Alabama Evangelicals More Likely to Support Roy Moore After Sexual Assault Allegations, Poll Shows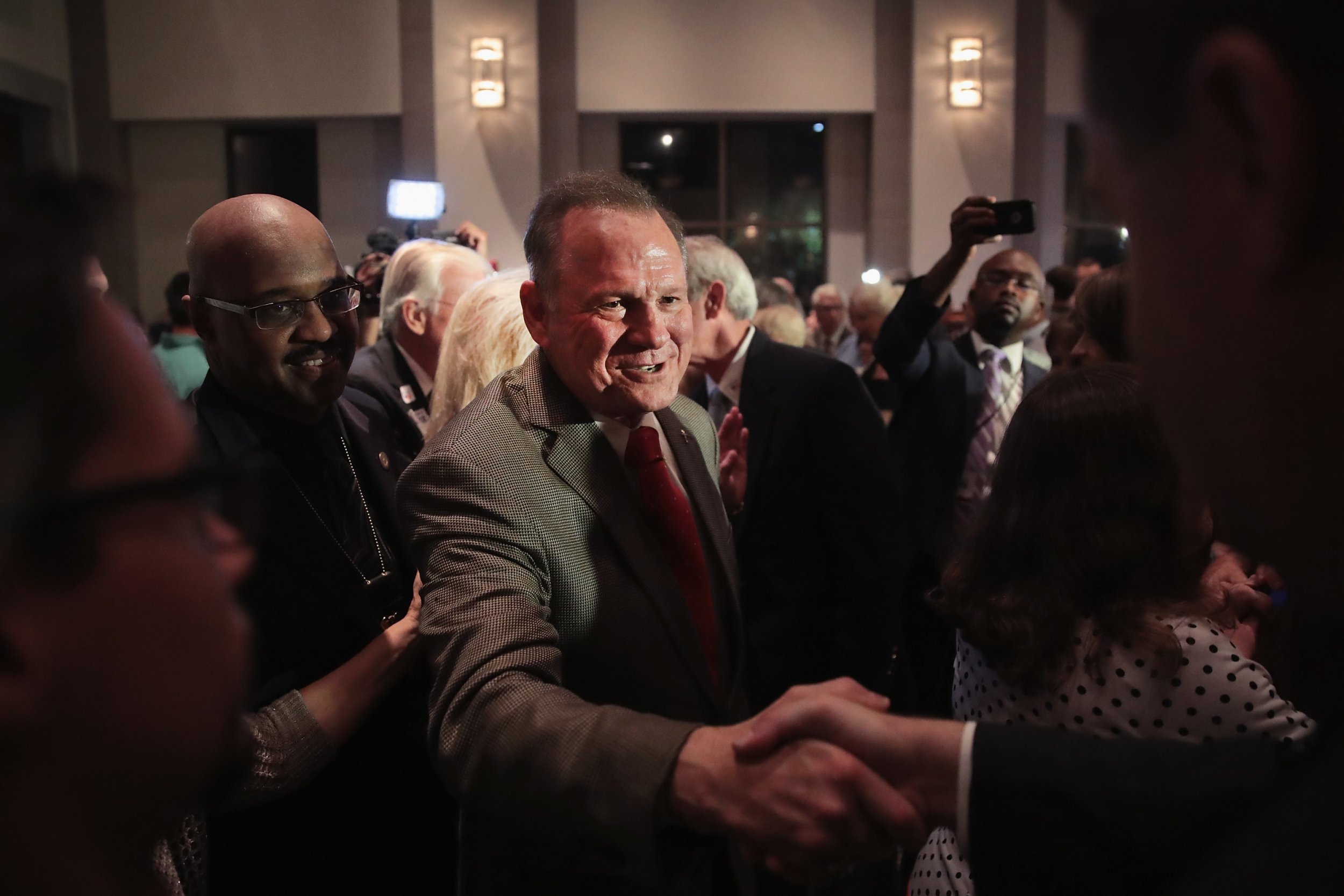 Talk about loving the sinner.
Nearly 40 percent of Evangelical Christians in Alabama say they're now more likely to vote for Roy Moore after multiple allegations that he molested children, even as voters across the historically red state now seem to be punishing Moore for his past actions, a new poll shows.
A plurality of evangelicals — 37 percent — described themselves as more likely to support Moore because of recent sexual assault allegations levied against him, while only 28 percent were less likely to do so. Thirty-four percent of the supposedly devout Christians said that the allegations reported last week in the Washington Post made no difference in their support for Moore.
The same poll, conducted in the wake of the Post report that he sexually molested four teenage girls in the early 1980s, also shows that Moore's challenger, Democrat Doug Jones, leading the race for the first time, with 46 percent of respondents supporting him if the election were to happen today. Moore would get only 42 percent.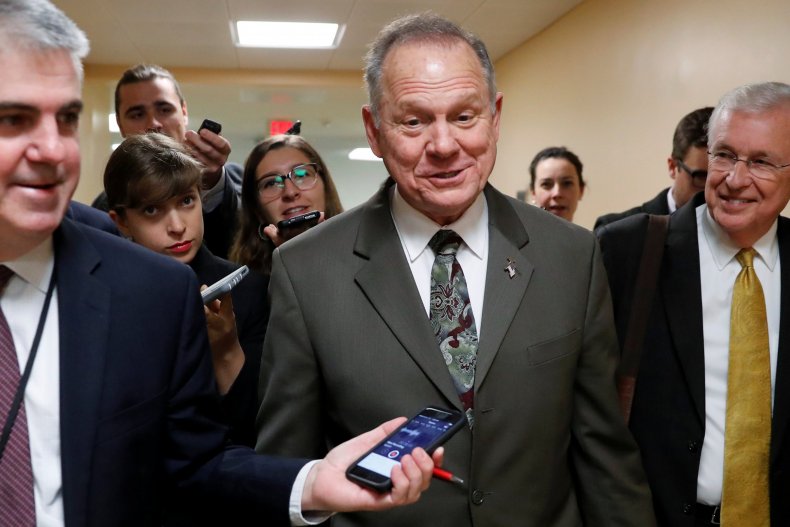 It is unclear if respondents to the JMC Analytics were also aware that Moore was known to date high school-aged women even when he was in his 30s.
Moore has long been a favorite of the evangelical community. He was twice removed from his post as Alabama's chief justice, once for refusing to remove a monument to the Ten Commandments from the lobby of the state judicial building, and later for ordering his probate judges to ignore the Supreme Court's decision that legalized gay marriage.
In light of the recent allegations, evangelicals are choosing resentment politics over Biblical verses, critics say. If so, their voting would follow last year's presidential election, when 80 percent of evangelicals voted for Donald Trump, who had also been accused of sexual assault and misconduct, exit polls show.
"It comes down to a question of who is more credible in the eyes of the voters — the candidate or the accuser, and I believe the judge is telling the truth," Jerry Falwell Jr., president of Liberty University, told Religion News Service.
Yet some religious experts believe that Moore's support, while still strong, will ultimately decline.
"Evangelicals are steadily losing their moral authority in the larger public square by intensifying their uncritical loyalty to Donald Trump," Rev. Robert Franklin, a professor at Emory University's Candler School of Theology, told ABC News. "Since this is Roy Moore and not Donald Trump, I think there may be significant disaffection with him, and increased demands for his removal from the ballot."
Moore had an eight- to 11-point lead over Jones before the child molestation charges were reported.