Royal Aide Who Accused Meghan Markle of Bullying Leaves Prince William's Charity
A palace staffer who accused Meghan Markle of bullying will step down from running Prince William's charity at the end of the year.
Jason Knauf claimed the Duchess of Sussex always had someone "in her sights" and expressed concern for her private secretary, Samantha Cohen.
His 2018 email was leaked to U.K. newspaper The Times in the days before Meghan and Prince Harry's bombshell interview with Oprah Winfrey was broadcast.
The disclosure sparked an internal Buckingham Palace review of Meghan's relationship with her staff, which has yet to publish any findings.
An insider told Newsweek Knauf's decision to leave was taken for personal reasons related to a new job taken up by his partner overseas.
Prince William and his wife Kate Middleton said in a statement: "Jason has been an integral part of our team since 2015.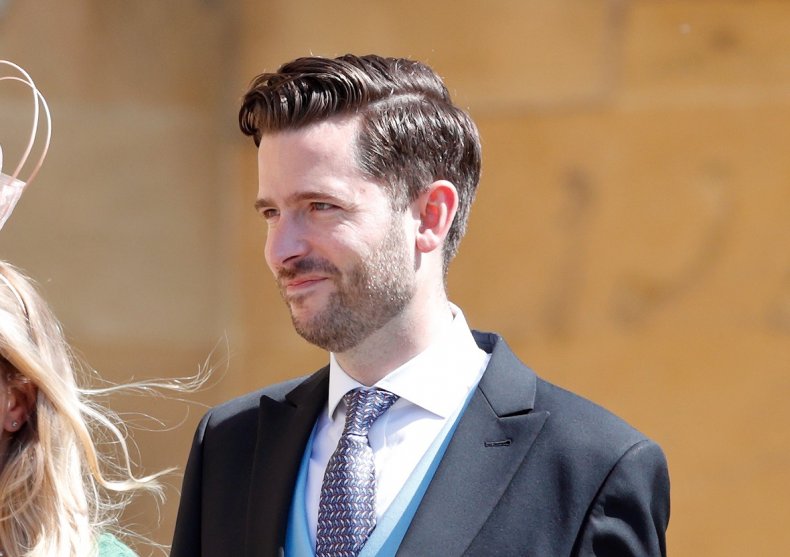 "We are immensely grateful for his hard work and commitment, both at the Royal Foundation and previously as our communications secretary.
"Since taking over as chief executive, Jason has driven positive change, making our vision for our charitable work and the causes that matter most to us a reality. We are sad to see him go but wish him all the very best in his future career.
"We look forward to launching the recruitment search shortly and welcoming a new chief executive later on this year."
Knauf's October 2018 email accusing Meghan of bullying read: "I am very concerned that the Duchess was able to bully two PAs out of the household in the past year.
"The treatment of X [name removed] was totally unacceptable."
He added: "The Duchess seems intent on always having someone in her sights. She is bullying Y [name removed] and seeking to undermine her confidence.
"We have had report after report from people who have witnessed unacceptable behavior towards Y [name removed]."
When the allegations were published, Meghan and Harry's spokesperson said: "The duchess is saddened by this latest attack on her character, particularly as someone who has been the target of bullying herself and is deeply committed to supporting those who have experienced pain and trauma."
Knauf was also dropped into the center of Meghan's lawsuit against U.K. tabloid the Mail on Sunday over a letter she sent her father in August 2018, two months before he wrote the email.
It emerged in court that the duchess had asked for his feedback and he had advised her to mention her father's health in the five-page handwritten note, as Thomas Markle had suffered a heart attack.
The announcement of his resignation was made the same day Mark Warby, a Lord Justice of Appeal, handed down his judgment setting out why the duchess had won the copyright part of her case.
His justification cited Knauf's letter to the court—which said he had advised her on the letter, but had not written any of it and so did not own the copyright—as the reason the Mail on Sunday's case was "reduced to a speculative hypothesis, founded on hearsay."
In a statement announcing his resignation, Knauf said: "Working with the Duke and Duchess of Cambridge has been the privilege of my career.
"I will always be grateful for the opportunity I have had to support their leadership in the UK and internationally.
"The months ahead will be the busiest time in the foundation's history with the first awards for the Earthshot Prize and more progress on our early childhood work. We have a lot to do with our amazing team and all of our partners."