Royal Baby: Where the Newborn Boy Will Be in Line to the Throne
Simply by virtue of being born to the right two people—Prince William and Kate Middleton, the Duke and Duchess of Cambridge—the new royal baby will jump to fifth in line to the throne of the British monarchy, currently headed by Queen Elizabeth II.
Kate Middleton was admitted to the Lindo Wing at St Mary's Hospital in Paddington, central London, on Monday morning in the early stages of labor.
Kensington Palace made the announcement and crowds of the media and wellwishers are gathered outside the entrance of the Lindo Wing awaiting news of the latest royal birth.
That news came with the annoucement that their son had been born, weighing 8 pounds and 7 ounces. The new baby boy is William and Kate's third child after Prince George, born in 2013, and Princess Charlotte, born in 2015.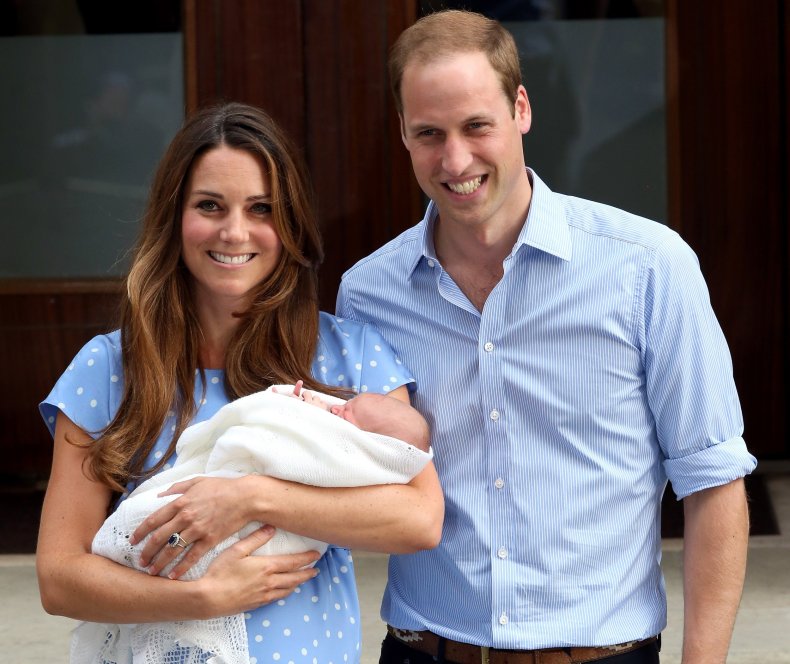 When the current queen leaves the throne, either through death or abdication, the heir apparent is Prince Charles. Second is Prince William, the firstborn child of Charles. Third is Prince George, William's first-born heir, followed by Princess Charlotte in fourth place.
Prince Harry, Charles's second son and William's younger brother, was fifth in line to the throne, now knocked down to sixth after the new royal baby was born.
Bookies are taking bets on the name of the new royal baby. William Hill has Arthur as the favorite at 4/1, followed by James at 5/1 and Albert at 9/1.
The full names of the royal baby's two older siblings are George Alexander Louis and Charlotte Elizabeth Diana.
The exclusive Lindo Wing of St Mary's is where Kate's first two children were born, as were their father, and uncle, Prince Harry.