Cruise Ship Writer Slammed for Saying Death of Indiana Toddler Who Plunged from Vessel's Window Shouldn't Ruin Cruise Experience: 'I Think You Have a Cheek Writing Such a Story'
A journalist has raised questions about how the cruise ship industry should respond to the death of an 18-month old girl who fell through an open window on a vessel.
The parents of Chloe Wiegand will sue Royal Caribbean after she plummeted from the 11th floor of the Freedom of the Seas while it was docked in San Juan, Puerto Rico, on July 7.
Police originally said the girl slipped from the grasp of her grandfather, Salvatore Anello, after he had held her up to the window.
But the family insists she accidentally fell through an open window that should have been closed securely and that Anello had placed the girl on the rail thinking there was glass behind it.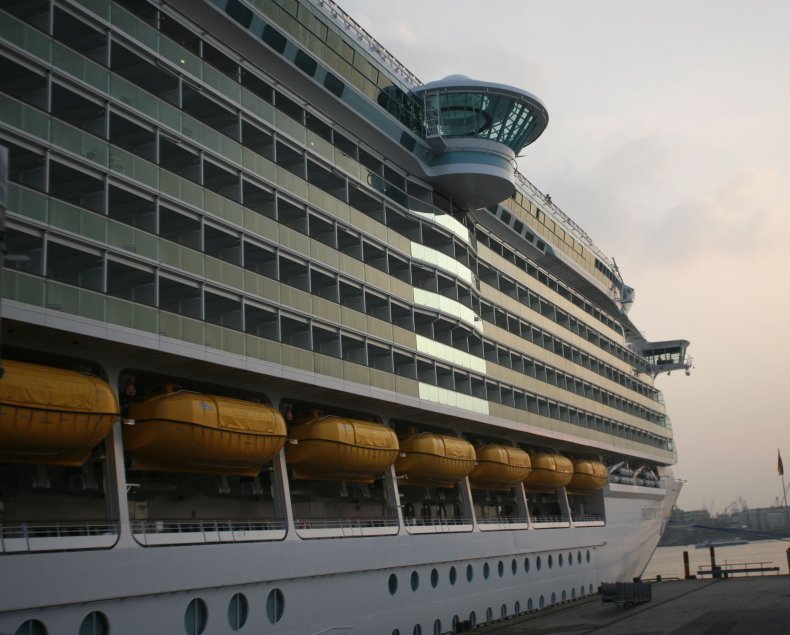 The child's mother, Kimberley Wiegand, told NBC's Today: "I never want another mother to have to experience this or to see what I had to see or to scream how I had to scream."
Following that interview, Bernadette Chua wrote in the publication, Cruise Passenger, that no questions were asked about the family's decisions that day or the actions of Chloe's grandfather.
She feared that such a tragedy could be met with an over-zealous response.
"While fingers have been pointed at the cruise line and its safety measures, when do cruisers take responsibility for their own well-being?" Chua wrote.
"Do we really want to lock every window on a cruise ship in case someone holds their child in a position where it can fall out? Do we want to turn these vessels into play pens or cells where no-one can do themselves any harm, however they behave?
Chua took issue with the family's account that it was the cruise line's responsibility to close the window.
"As many cruisers would know, cruise lines do leave the windows on the upper deck open for fresh air. These windows, which are above hip height, are tinted to show whether a window is closed or open.
"Do we really want to ruin the cruise experience by locking every door and window from the fresh sea air just in case?" Chua added.
Her editorial generated a strong response from readers below the line.
Paul Kemp wrote that cruise line did have a responsibility that all areas were safe, adding: "why you would have windows that open in a recreation area that is 11 stories high; its inexcusable,"
"I think your article is thoughtless," he wrote.
Meanwhile, Pamela McInnarney wrote that it was "disrespectful and also premature for you to write such a pathetic article and even worse for others to start pointing fingers."
"I think you have a cheek writing such a story" she added.
However, several did support Chua's position, with one reader, named as Leonard Smith, commenting that "there is no excuse for lifting a small child to the railing when she could see just fine at floor level and there is no excuse for not knowing the window was open."
Grant Wall wrote: "It is a tragic situation, BUT the family are solely responsible for their children. STOP trying to blame someone else for your stupid behavior and decisions."
In a statement earlier this week, a Royal Caribbean spokeswoman said: "We are assisting local authorities in San Juan, as they make inquiries after an incident aboard Freedom of the Seas. We do not have further information to share at this point."