Meet the Man Who Wants to Bring Down the British Monarchy
Graham Smith has been campaigning against the royal family for more than a decade. He helms British anti-monarchy pressure group Republic, which he says boasts some 70,000 supporters.
Republic has one goal: to achieve "the abolition of the British monarchy in favor of a democratic republic."
The group wants to replace the Queen with an elected head of state. They see the royal family as nepotistic, corrupt and undemocratic.
But they face an apathetic audience. Most people in the U.K., Smith readily admits, don't really care about the royal family. He told Newsweek about his group's efforts to ignite a Republican sentiment in the hopes of one day bringing down the British monarchy.
This interview has been edited for length and clarity.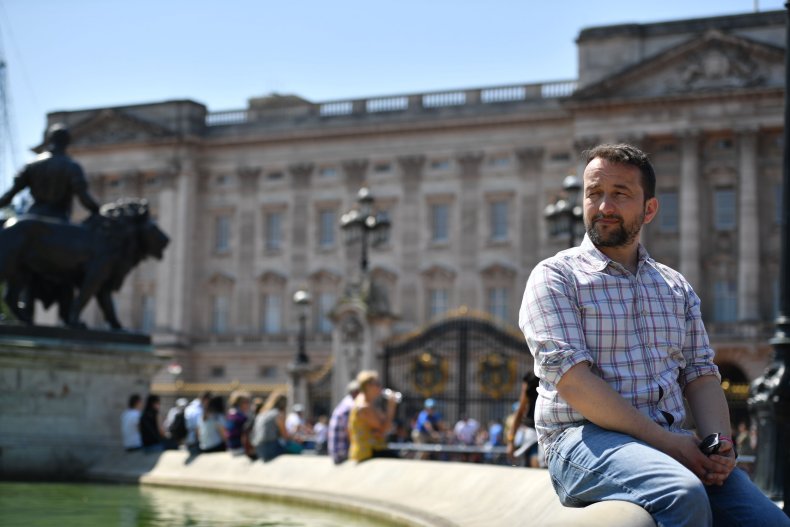 Why do you want to see the British monarchy end?
Graham Smith: There are three very simple reasons. The first one is a matter of principle. The [royal family] is fairly undemocratic and we're supposed to be a democratic society. It's not a principled institution we ought to be supporting in 2019.
Secondly, the lack of democracy is illustrated in the way [the family] behaves. It behaves in a way that really wouldn't be appropriate for a modern democracy in the sense that it's secretive, its unaccountable and it awfully abuses public money. [The family] abuse their public position to influence government and lobby for their own interests.
And it's also a central part of the U.K.'s constitution, which is deeply flawed. A lot of that comes back to the power of the crown exercised by the Queen on behalf of the government. It leads to a highly centralized political system where parliament has very little independent authority over the government.
How are you and your group moving towards that goal? Where are you focusing your campaign?
GS: Our big focus really is on the institution and its failings. We want to challenge a lot of the misconceptions and myths around it. And challenge the individuals—particularly Prince Charles, who's going to be king sometime in the next decade or so, and who clearly is not fit for the role.
People don't really care much about the principle of the monarchy or the design of the constitution. But they tend to support the monarchy because it's not something they've really thought much about and they generally have favorable views of the queen. That's not the same with Charles, so there are opportunities coming up.
Charles sort of highlights all of the failings of the institution with his own lobbying and misuse of power and money and so on.
Can you expand on that?
Prince Charles has full access to all government papers and complete access to government ministers who he can talk to in person or by letter. If he asks for them to come see him they will do so.
He also has direct power over legislation that affects him privately. There's this thing called Prince's Consent which means that anything that affects him privately he has to consent to.
In the U.S., people complain about President Donald Trump being nepotistic and so on. But this is standard stuff for the royals.
The upshot of that is that laws usually exempt him or the Duchy of Cornwall, so that he's not faced with the same restrictions that everyone else is.
Charles also speaks out on a whole range of issues. Over the last few days he's been talking about health and about housing. These are clearly political issues and he's required to remain silent but he doesn't do so.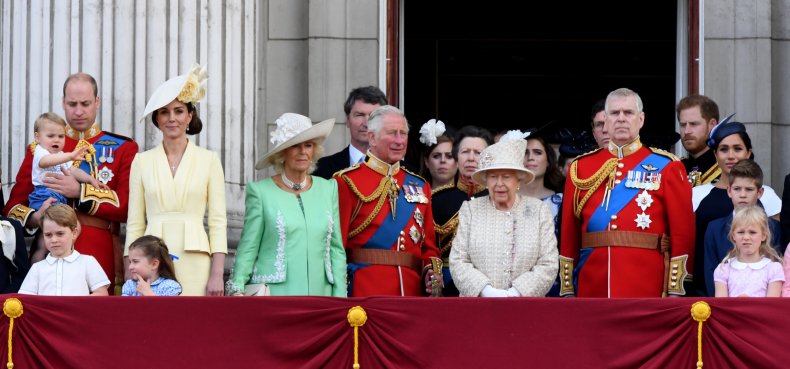 What else are you focusing your campaigns on?
We do Freedom of Information requests and investigate these issues and try and dig out the truth of what's actually going on, to try and challenge a lot of the spin.
William and Harry, for example, lobby and get involved in issues and so on that they shouldn't be. They all spend their money as if it's their own—it's a common thing across the whole institution.
Last week it emerged there was some £2.4 million ($3 million) being spent on a new home for Harry and Meghan. It carries on.
In the U.S., people complain about President Donald Trump being nepotistic and so on. But this is standard stuff for the royals. It's just the way it works. The thing is we've gotten used to it—we hide our corruption in plain sight.
Giving jobs and national awards to the family—it's day-to-day routine for the royals.
How have big celebrations—like Meghan and Harry's wedding last year—affected support for the republican cause in the U.K.?
Major events since Kate and William's wedding—births, jubilees and so on, right up until last year—have helped us enormously in terms of motivating people to come and join us and support us and getting us on the news and challenging the spin.
We did an opinion poll with YouGov last year in the lead up to Harry's wedding and we found two-thirds of the population weren't interested [in it].
People are fairly indifferent to the whole thing and probably getting a little bit tired of it. The idea that they are more popular now than ever isn't supported by the facts.
Most people are fairly apathetic and indifferent about the royal family. But they think that it's harmless. Actually, it's a part of our constitution—it's not just some kind of hereditary left-over. It's not harmless, it's not powerless.
What do you say to people who make economic arguments in favor of the royals—that they are worth the cost to the taxpayer because of tourism?
Well firstly, this is about our democracy and our constitution. It's a bit like arguing that you should put Mickey Mouse in the White House because it's good for tourism. It's not a sustainable argument.
Secondly, the evidence just isn't there. You know we've looked at the evidence. Last year I did a freedom of information request to [tourism board] Visit Britain and asked them for all their data and research linking the monarchy to tourism and they didn't provide anything.
Around the time of the Kate and William's wedding we had a meeting with them and again said there's no evidence that tourism would go down if we got rid of the monarchy and they accepted that.
[The monarchy is] part of our constitution—it's not just some kind of hereditary left-over. It's not harmless, it's not powerless.
The royals are patrons of dozens of nonprofits and they regularly speak at charity events. What impact would getting rid of the monarchy have?
Next to nothing. They are patrons of things but they're not hands-on. They're not making a huge effort to promote these charities, and these charities will function just fine without them.
It's not to say none of it is relevant or useful. I mean Prince William going to a charity for young LGBT people last week put that charity on front pages.
But that's not a reason to have an undemocratic constitution. If famous people want to do that sort of thing they can do it regardless of whether they are part of a constitution or not.
At the moment the U.K. has a constitutional monarchy, with the Queen as head of state. What kind of political system do you think the country should have?
Basically what we have but democratic. We elect both houses of parliament and get rid of all the unelected lords [in the U.K. parliament's upper house]. The government would still be drawn from the lower house with a prime minister, and we would elect a head of state with them having a limited constitutional role.
That's a role that's actually quite valuable in times of crisis. In some circumstances a constitutional president is able to perform an independent role. You see this in parts of Europe.
A couple of years ago, the German president stepped in to facilitate an agreed government when Angela Merkel was struggling to [form a coalition] after the last election. You see it in Ireland where again, the president has very limited but important constitutional powers.
So, it's the parliamentary system but made democratic top-to-bottom.
As a campaigner against the royal family, do you face a lot of anger from members of the public?
Not enormously. I think there are people that love the monarchy and they'll be rude to you on Twitter and send you a rude email and whatever. But on the whole most people in this country are willing to listen to the debate.
I've been on the street with some of our local members, and you know, people will start off instinctively going "Why would you want to get rid of the Queen?" But when they start talking and listening and thinking about the issues, they're ready to listen.
It isn't a marginalized minority—it's a very substantial minority who over the last 10 to 15 years have found a very clear voice. A voice that's increasingly being heard.