Rudy Giuliani Says Donald Trump Obstruction Interview With Mueller Is a 'No-go' as President's Team Circle the Wagons
Answering questions about obstruction of justice in the Russian election-meddling probe is a "no-go" for President Donald Trump, his lawyer said.
The prospect of special counsel Robert Mueller, who is currently investigating Russian meddling in the election and possible links with the Trump team, interrogating the president himself has come up repeatedly since the investigation began last year. Trump has often chided Mueller and the credibility of his team on social media, but as the investigation has indicted Trump allies, the White House has refused to agree to allow the president to face questioning.
"That's a no-go," Trump lawyer Rudy Giuliani told the Associated Press, in the clearest sign yet that Mueller will not be allowed to ask the president if he tried to block the reveal of possible cooperation between the Trump team and Russia. "That is not going happen. There will be no questions at all on obstruction."
Trump has publicly boasted that he did not fear answering questions under oath, but his staff and representatives have failed to agree on terms with Mueller and repeatedly warned against Trump doing so. Giuliani expressed fears that the interview would be an opportunity to catch Trump in a "perjury trap," while legendary journalist Bob Woodward cited Trump's former personal lawyer John Dowd, who apparently described the president as "a f*****g liar," and told him he would likely end up in prison if he testified in front of Mueller.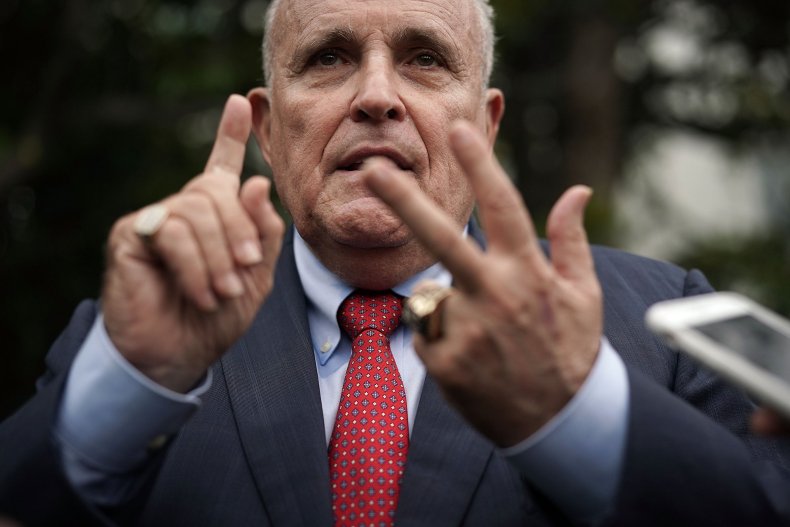 The president has already contradicted his administration's explanation of one key event the counsel is focusing on: the firing of FBI Director James Comey. The administration's official line on the matter last May was that Trump fired Comey on the advice of his Department of Justice after losing confidence in Comey's work. Trump, however, reiterated to NBC almost immediately afterward that the decision was his, and suggested the motivation was very much linked to the Russia investigation. "In fact, when I decided to just do it, I said to myself, I said: 'You know, this Russia thing with Trump and Russia is a made-up story, it's an excuse by the Democrats for having lost an election that they should've won.'" Last month, more a year since the interview, Trump distanced himself from the comments, accusing NBC of "fudging" the interview tape.
Giuliani has been the one negotiating the terms of a possible interaction between Trump and Mueller, announcing last month that he had refused the special counsel's request but sent a counteroffer. The former New York mayor said on Friday that Mueller had responded to him, requesting that if Trump submitted any answers, possibly in writing, the special counsel should be allowed to follow up with questions.
"I don't see how we can do it," Giuliani said. "They want a commitment… We've said no, and let's see how they deal with it."
If Trump definitively refuses to grant Mueller a voluntary interview, the special counsel would still have the ability to subpoena him. Whether Mueller is considering this option is unclear.