Rudy Giuliani Says Trump-Cohen Tape 'Was Tampered With'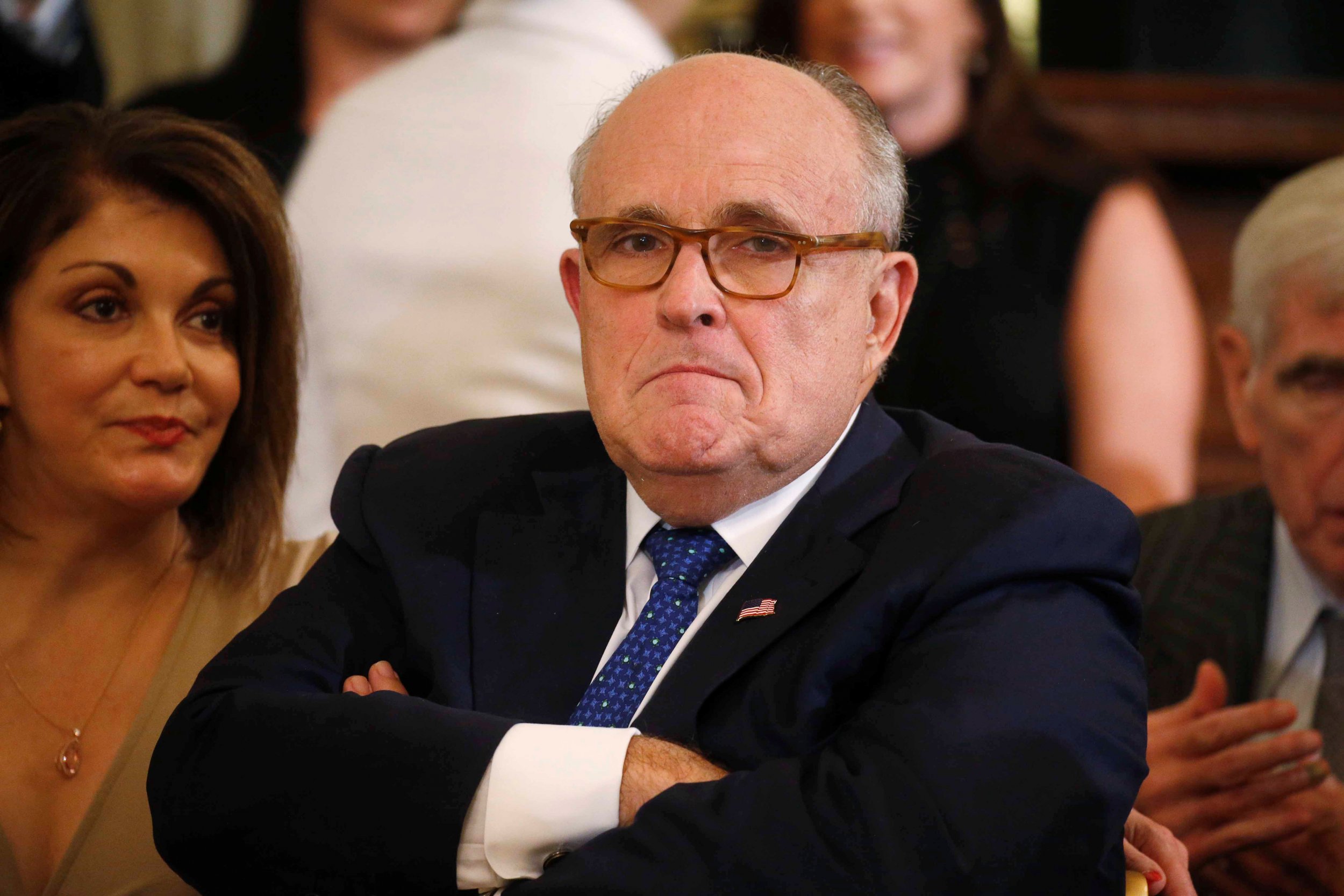 President Donald Trump's lawyer Rudy Giuliani has suggested the recently released tape of a conversation between the president and his former lawyer Michael Cohen was tampered with.
Giuliani told Fox News that Cohen and his lawyer Lanny Davis released a modified version of the tape to obscure other information that was on there.
"I always thought of Michael Cohen as a responsible guy, a guy who was basically honest and certainly who was extremely loyal to the president as the president was to him for many, many years," Giuliani said in a Saturday evening interview with Fox News host Jeanine Pirro.
"I used to hear rumors about him about his character and some of the things he did and now I find he does things like records his client and doesn't even tell him," he continued. "He abruptly ended that recording as soon as the president said the word check… what we are investigating is how did that happen, what actually did happen, what was eliminated and then you raise that question with every one of these tapes – how many of them did he play around with?"
Host Pirro suggested it was strange that the tape had become garbled as soon as the president said the word check – asking Giuliani how they would determine what was actually said.
Giuliani said he was working on getting the original tape, adding: "We have determined the fact that he tampered with the tape in the sense he abruptly mid-conversation turned it off."
The tape, which was aired on CNN's Cuomo Prime Time earlier in the week, featured Trump and Cohen talked about financing, with Trump asking Cohen, "What financing?" to which Cohen responded, "We'll have to pay." Trump replied: "Pay with cash?"
The recording then became unclear and it is not certain whether Trump was suggesting a cash payment or that they should not pay in cash.
The president and his legal team have pointed out that at this point the tape becomes muffled, with Giuliani's most recent comments following his initial assertion that the president would never discuss paying someone in cash.
"There's no way the president is going to be talking about setting up a corporation and using cash unless you're a complete idiot and the president's not an idiot," Giuliani told Fox News in an earlier interview. "I agree with you the tape is a little bit hard to hear. But I assure you that we listened to it numerous, numerous times. And the transcript makes it quite clear in the end that President Trump says 'don't pay with cash.'