Rudy Giuliani Was Worried There Could've Been Trump Campaign Collusion With Russia That the President Didn't Know About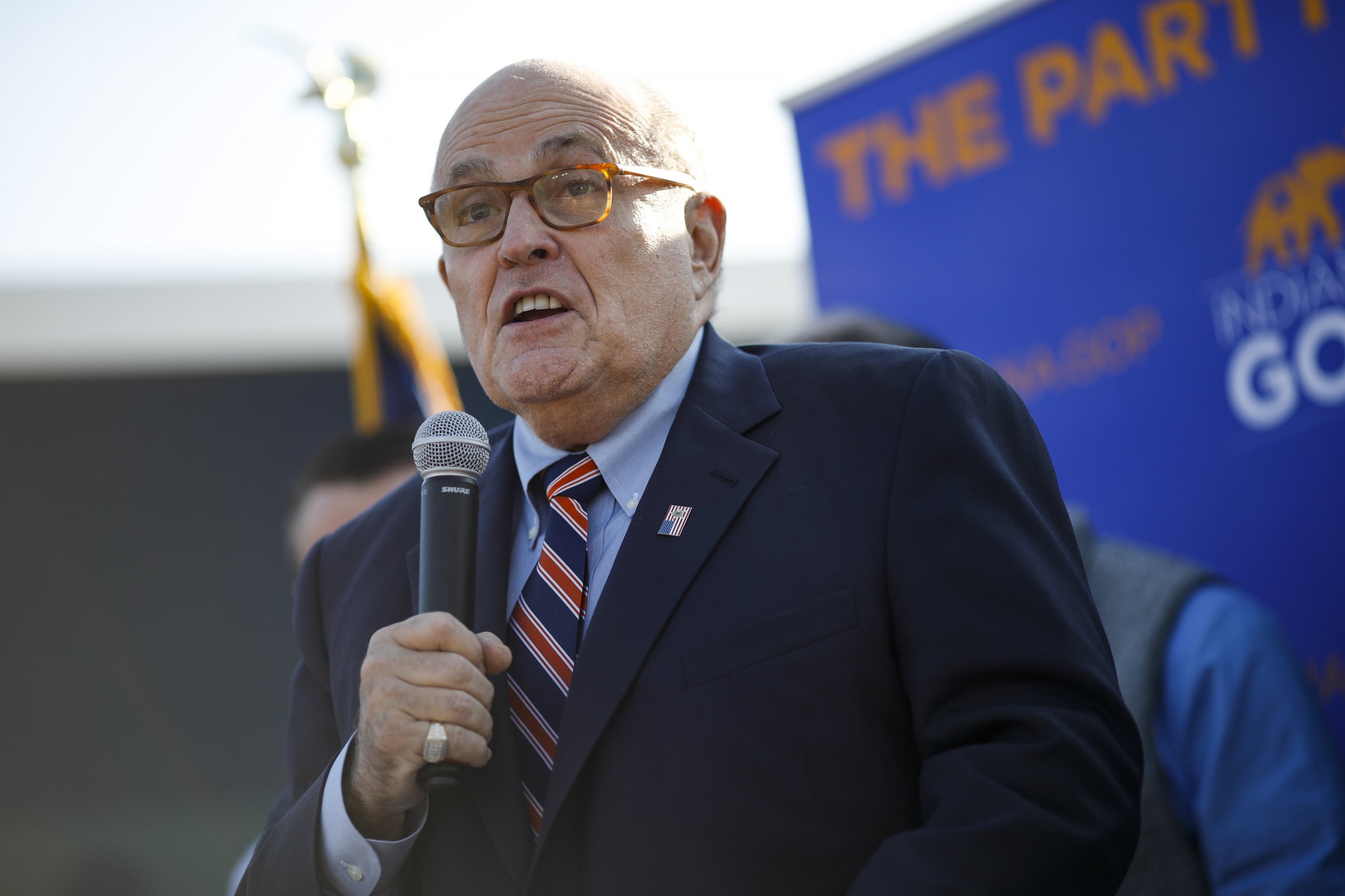 Rudy Giuliani, the former mayor of New York City and now a personal lawyer to President Donald Trump, said on Monday that prior to special counsel Robert Mueller's report being finalized, he had worried that someone could have worked with Russia without the president knowing about it.
Giuliani spoke with Jay Sekulow, also a Trump attorney, about the summary of the Mueller report released by Attorney General William Barr over the weekend. Giuliani, in a live conversation streamed to Facebook, said he was sure Trump had not worked with Russia because he had spent so much time with the then-candidate on the campaign. But he said he was glad to see in Barr's summary that Mueller concluded no associates had worked with Russia, the country Mueller concluded attempted to influence the 2016 election.
"The report further explains that a primary consideration for the Special Counsel's investigation was whether any Americans—including individuals associated with the Trump campaign—joined the Russian conspiracies to influence the election, which would be a federal crime," Barr wrote. "The Special Counsel's investigation did not find that the Trump campaign or anyone associated with it conspired or coordinated with Russia in its efforts to influence the 2016 U.S. presidential election."
In his conversation with Sekulow, he said, "It would not have been impossible for somebody on the campaign to have done something and the president wouldn't know. I was always afraid of that. Because I ran a campaign and I ran a city. And people did some things that were wrong. I didn't know about it. I didn't want them to.
"So I'm really glad they put that in there because it removes any question about any kind of involvement with Russians... The president's frustration has been—as any innocent person would be—'I didn't do anything!'"
The White House and Trump's circle have declared Barr's summary a victory, with the president himself claiming "total exoneration." But on the subject of potential obstruction of justice, Barr quoted Mueller writing that "while this report does not conclude that the President committed a crime, it also does not exonerate him." In his summary, Barr wrote that he and Deputy Attorney General Rod Rosenstein decided there was not enough evidence to pursue an obstruction of justice charge against Trump.