​​What A'Keria Said About Dropping Out of the 'All Stars 6' Game Within a Game
Episode 10 of RuPaul's Drag Race All Stars 6 presented the "Rudemption Lip-Sync Smackdown"—a winner-stays-on battle in which all the eliminated queens fought for the chance to return to the competition.
All the queens, that is, except A'Keria C. Davenport, who turned down the chance to lip sync in the episode streaming now on Paramount+.
This led to an all-time-great Drag Race moment as Silky Nutmeg Ganache gave a one-of-a-kind (or should that be a two-of-a-kind?) solo performance of Aqua's "Barbie Girl" in boy/girl drag.
A'Keria, meanwhile, has revealed exactly why she decided not to take part in the big twist on All Stars 6.
Why A'Keria C. Davenport Did Not Take Part in the 'All Stars 6' Game Within a Game
During the episode, A'Keria briefly explained why she did not want a place in the "Rudemption Lip-Sync Smackdown."
She said: "So y'all know I'm a fighting b****, but I would much rather respectfully decline than to have my world shattered again.
"I'm proud of what I did even with the losses I've took. I'm sure people will be like, 'Oh my God, you're so crazy that you had this second chance and you're not taking it. But I still feel like I have had a second chance because I can now take the things that I've learned about myself that this competition has taught me and apply that to my next journey in life."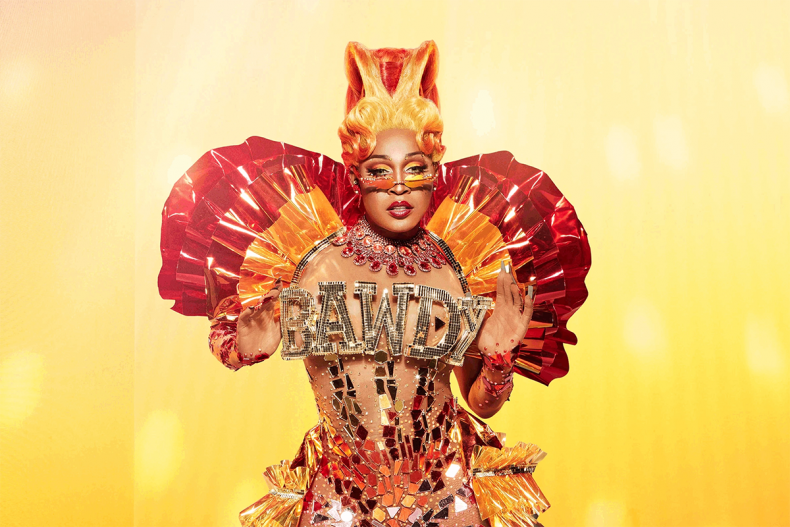 In her exit interview with Entertainment Weekly in July, A'Keria expressed some frustration with the machinations of the show, saying she felt she was being set up for failure.
She said: "Honestly, for the past few weeks, I felt like I was critiqued a tad bit harder than others, where I'd see others get praised for mediocrity. It's not against anybody's wins or achievements. It was easier for me to accept going home because I kind of saw it from Episode 2."
She later said of All Stars: "It can be a dirty game."
A few hours before Episode 10 aired, A'Keria shared a post on her Instagram and Twitter accounts. Although it seemed she was hyping her upcoming appearance on Drag Race, it reads differently once you know she declined the offer to return.
She wrote in part: "Remember to ALWAYS choose your battles wisely!"
After the episode aired, she praised Silky on Twitter. Alongside a raised fist emoji, she posted: "Put some RESPECT on my B**** @SilkyGanache name! I love you lol."
She later tweeted: "'Often it's the deepest pain which EMPOWERS YOU to grow to YOUR highest self' This is more than a game...THIS IS MY LIFE!"
RuPaul's Drag Race All Stars 6 airs Thursdays on Paramount+