'Rushmore' and 'The Lion King' Among Films Added to Library of Congress Film Registry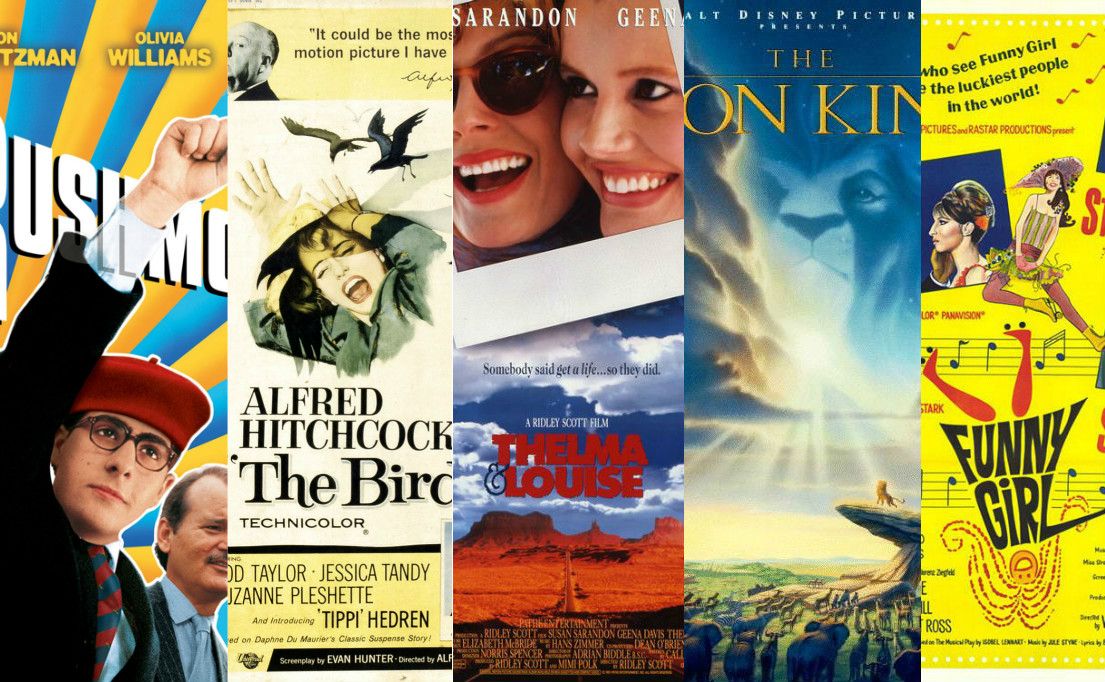 The Library of Congress on Wednesday announced the addition of 25 films to the National Film Registry. Films are added to the registry based on their "cultural, historic or aesthetic importance," and must be at least 10 years old to qualify. Notable among the 2016 inductees are The Lion King, The Breakfast Club, Alfred Hitchcock's The Birds and Rushmore, Wes Anderson's 1998 film about a precocious—and vengeful—high school student.
Related: Mel Brooks on the making of 'Young Frankenstein'
The complete list of 25 is remarkably diverse. Just as the 1988 half-animated/half-live action film Who Framed Roger Rabbit? made the cut, so did Elia Kazan's 1955 classic East of Eden. Added alongside Life of an American Fireman, a silent film from 1903, was Ridley Scott's Thelma & Louise. Other notable additions include the 1981 documentary The Decline of Western Civilization, the 1987 comedy The Princess Bride and the seminal 1918 silent film 20,000 Leagues Under the Sea.
"Motion pictures document our history and culture and serve as a mirror of our collective experiences," said Carla Hayden of the Library of Congress. "The National Film Registry embraces the richness and diversity of film as an art form and celebrates the people who create the magic of cinema."
The preservation of silent films like 20,000 Leagues Under the Sea is of special importance to the National Film Registry. In 2013, the Library of Congress found that 70 percent of the nation's silent films have been lost forever, and only 14 percent still exist in their original format. In addition to Life of an American Fireman and 20,000 Leagues Under the Sea, two other silent films, 1912's The Muskateers of Pig Alley and 1928's Steamboat Bill, Jr., were added to the registry in 2016. The Solomon Sir Jones films, a collection of silent films about African-American life in Oklahoma from 1924 to 1928, were also added.
The Atomic Cafe (1982), Ball of Fire (1941), The Beau Brummels (1928), Blackboard Jungle (1955), Funny Girl (1968), Lost Horizon (1937), Paris Is Burning (1990), Point Blank (1967), Putney Swope (1969), Suzanne, Suzanne (1982) and A Walk in the Sun (1945) rounded out the list of 25.
Read more from Newsweek.com:
- Review: 'Rogue One: A Star Wars Story'
- Natalie Portman's bizarre 'Jackie' accent, explained
- 'La La Land,' 'Moonlight' top Golden Globe nominations