Russia 'Absolutely' Tried to Infiltrate Mar-a-Lago: Former FBI Official
Former FBI official Peter Strzok said in an interview Sunday that foreign intelligence services in countries, including Russia, have been "absolutely" interested in gaining access to former President Donald Trump's Florida property, Mar-a-Lago.
Strzok's comments come after the FBI raided the property earlier this month as part of an investigation into whether Trump potentially mishandled classified information that he took with him after he left the White House last year. A search warrant revealed that agents seized items including top secret documents from the property on August 8.
During his interview on MSNBC, host Katie Phang asked Strzok if he believes it's a possibility that the Russians would have been interested and "possibly tried to infiltrate" Mar-a-Lago to get classified information.
"Well Katie, absolutely the Russians, but not just the Russians, any competent foreign intelligence service, whether that's those belonging to China, those belonging to Iran, to Cuba, certainly including Russia, are all...interested in gaining access to Mar-a-Lago," Strzok responded.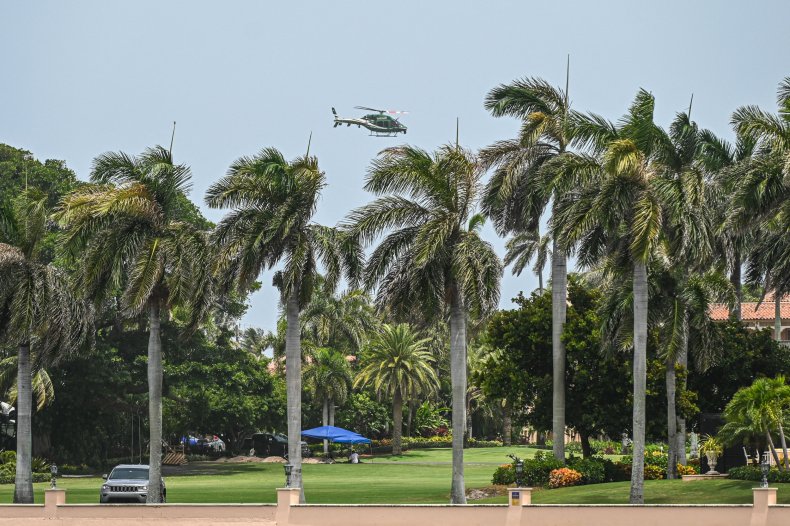 Strzok added: "What's especially concerning right now is some of the information that's coming out about the absolute lack of any sort of control, or memorialization of who had access to Mar-a-Lago at any given time—particularly in the context of the fact that it appears that classified documents were strewn all over the facility."
Strzok was fired from the FBI after text messages from 2016 were released revealing anti-Trump remarks between himself and FBI lawyer Lisa Page. He has remained a critic of the former president, and published a book in 2020 titled Compromised: Counterintelligence and the Threat of Donald J. Trump.
During his interview, Strzok said that "regardless of the knowledge that classified documents were there," foreign intelligence services are "going to have been trying to gain access" to Mar-a-Lago during and after Trump's presidential administration.
"And that's absolutely the sort of thing that the U.S. intelligence community and the FBI in particular are going to concerned about, trying to establish who had access to the grounds, who had access to that storage area, and what they need to do to mitigate any sort of damage that might [have] occurred," he added.
Newsweek has reached out to Trump's press office for comment.
In the wake of the search at Mar-a-Lago, some have speculated who may have provided the FBI with information about Trump's possible mishandling of classified information. During an interview on Friday, veteran Republican political strategist Karl Rove said that Secret Service officials could have been the mole.
The ex-president has repeatedly denied any wrongdoing, and accused the FBI of corruption, although the federal agency is currently led by Director Christopher Wray, a Republican whom Trump nominated to the position. The former president also said that the FBI search was part of a broader partisan "witch hunt" targeting him and his family.