Russia Again Threatens to Shut Off EU Gas Supply Unless They Pay in Rubles
Following weeks of back and forth about whether nations will pay in rubles for Russian gas to be delivered, Russia has taken another step in publicly threatening to halt gas exports if Group of Seven (G7) countries don't abide by the request.
"If these countries refuse to buy gas for rubles, this will definitely lead to the termination of its supplies. We have a clear position," Russian Deputy Chairman of the Federation Council Committee on Economic Policy Ivan Abramov told state media.
The demand from Russian President Vladimir Putin is seen as an attempt to bring back some value to the ruble after it crashed, along with much of the rest of the Russian economy, at the onset of the invasion of Ukraine and the U.S. and other countries levied harsh economic sanctions against Russia and oligarchs, according to NPR.
Russia made similar threats earlier in the conflict, including when Germany refused to certify the Nord Stream 2 pipeline that would have brought a new avenue for gas exports from Russia into much of Europe, according to CNBC.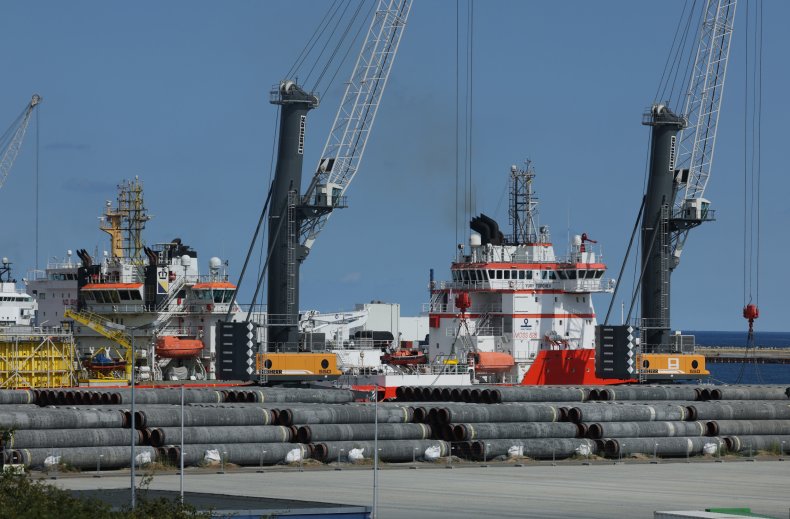 At the time, several finance companies, such as Goldman Sachs, produced research that showed the price of gasoline would increase in much of Europe if such a measure were taken but concluded that a total shut-off was unlikely because of the substantial effect it would have on Russia's economy.
German Chancellor Olaf Scholz said during meetings of international leaders in Brussels last week that Germany has no plans to shift its policy and buy in rubles because of existing contracts that are in dollars or euros. Other countries have voiced similar concerns, but Abramov said it should not be a problem, according to state media.
"If our condition is to pay in rubles, then it means that we must pay in rubles. They have enough opportunities to buy rubles for this, you can do it instantly on any exchange," Abramov said.
Kremlin spokesperson Dmitry Peskov also told state media on Monday that Russia does not plan to give other countries gas for "free" if they don't agree to pay in rubles, and said the government will "resolve issues" as they arise.
"The fact that we will not supply gas for free is unequivocal," Peskov said. "This can be said with absolute certainty. Still, in our situation, it is hardly possible and hardly advisable to engage in pan-European charity."
Also Monday, Vladimir Chizhov, Russia's representative to the EU, said that he believes Russia withholding gas from European countries could lead to "energy crises" within the countries, partly because of an inability of the U.S. or other countries to replace the production of gas that would be lost if Russia pulls out, state media reported.
Chizhov also said that the Russian government will elaborate on how payments can be converted to rubles later this week.
Update 3/28/22, 4:17 p.m. ET: This story has been updated with additional information.