Alexei Navalny Ends Hunger Strike: 'We Have Achieved Enough'
Russian opposition politician Alexei Navalny is set to end the hunger strike he had been on for more than three weeks.
With concerns growing over his deteriorating health in the prison where he is serving a 2.5-year sentence, the Kremlin critic announced he would be following the advice of doctors he trusts, who had warned that he was in mortal danger.
"The doctors issued a statement yesterday that we have achieved enough for me to lift the hunger strike," Navalny said on Instagram, in a statement that was also shared on his Twitter account.
Navalny began his hunger strike on March 31 in protest at inadequate medical treatment for pain he was suffering. His doctors had warned in an open letter that if the hunger strike continued for much longer, "unfortunately, we'll soon have no one to treat."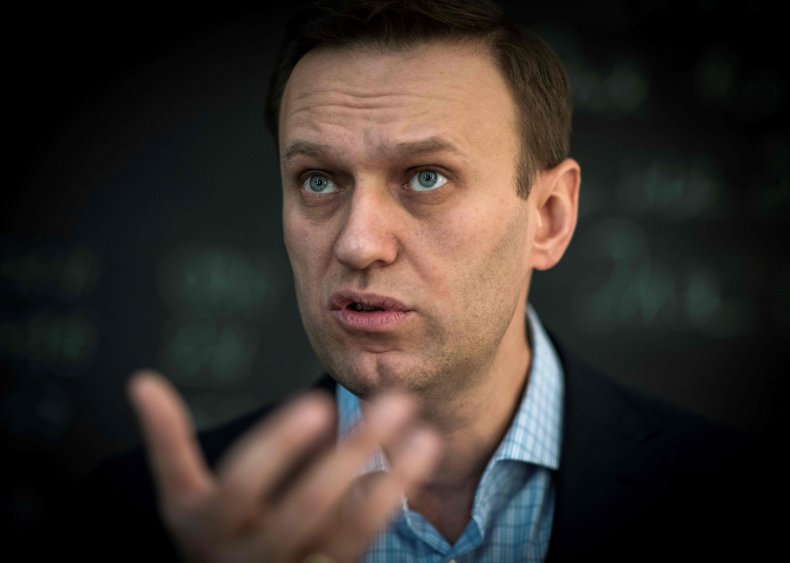 Navalny referenced that warning in his message on Friday, in which he said that their opinion, "it seems to me, is worthy of attention."
He said in his post that "with the tremendous support of good people across the country and around the world, we have made tremendous progress."
He praised his supporters but said that he had taken into account the concerns expressed about his health. "Friends, my heart is full of love and gratitude for you, but I do not want anyone to experience physical suffering because of me," he said.
He said he had been told it would taken even longer that the 24 days he was on hunger strike to return to a normal eating pattern, "so wish me luck."
"Kind, caring people around the world. Thank you, I won't let you down," he added.
On Wednesday, people across Russia took to the streets in support of Navalny, the most prominent critic of President Vladimir Putin and the Kremlin. There were around 1900 arrests, far fewer than the 11,000 who were detained in the earlier demonstrations.
They were the first protests in his support since he was arrested in January following his arrival from Berlin where he had been treated for poisoning by the Novichok nerve agent. The Kremlin has denied any involvement in the attack.
Navalny, 44, was jailed in February for breaching the parole terms of a 2014 conviction that he and international rights groups condemned as politically motivated.