Amazon Cloud Firm Bidding to Store Pentagon's Military Secrets Plays Down Russia Connections
Amazon Web Services has played down reports of having connections to the Russians as it bids for a Pentagon contract to store highly-sensitive military data in the cloud.
A BBC report highlighted a relationship between AWS and the C5 Group, which it said had links to the Russian billionaire oligarch Viktor Vekselberg, whom the U.S. has sanctioned. C5 denies any connection to Vekselberg.
Vekselberg is close to Russian President Vladimir Putin. He was questioned in Robert Mueller's investigation into Russian interference in the 2016 election, and possible coordination between the Trump campaign and the Kremlin.
AWS is the leading bidder for the Pentagon's Joint Enterprise Defence Infrastructure contract, worth $10 billion. JEDI will be the single cloud in which nearly all U.S. military data, including top secret information, will be stored in the future. The military believes this will give it an edge over enemies.
An AWS spokeswoman told Newsweek that C5 had never been, and never would be, involved in JEDI in any way.
She also said AWS's work with C5 is on two start-up accelerator projects, one in Washington, D.C., and one in Bahrain.
Accelerators are schemes to help start-ups grow, offering education, mentoring, access to investors and other support for young businesses.
The two projects in which C5 is involved are handled by AWS Activate, which helps start-ups use its services. And the two subsidiaries of the C5 Group that are involved are investment firms, C5 Capital and C5 Accelerate, the AWS spokeswoman said.
According to C5 Accelerate's website, it is "developing a Cloud Accelerator Cluster in Europe, the Middle East, Africa and the United States, alongside Amazon Web Services.
"Its mission is to accelerate best-of-breed start-ups to meet the growth opportunity being created by the geographic expansion of AWS, the world's leading cloud computing platform."
In Washington, AWS and C5 Accelerate work together on the PeaceTech Accelerator, which said it "provides the mentorship and training needed to scale both for and not-for-profit peace-tech initiatives rapidly, securely and cost-effectively.
"Startups are selected based on their ability to produce innovative technologies that manage, mitigate, predict, or prevent conflict and promote sustainable peace."
In its report, the BBC mapped out the connections between C5 and Kremlin-linked Russians that could form the basis of security concerns over JEDI.
The broadcaster also reported that Andre Pienaar, who founded C5 in 2014 and still runs it, managed Vekselberg's investment portfolio in South Africa.
But a spokesman for Pienaar told Newsweek he had never worked for Vekselberg or recieved any money from him.
A C5 subsidiary called C5 Razor Bidco counts Vladimir Kuznetsoz as one of its shareholders and directors, the BBC reported. He has close ties to Vekselberg.
Kuznetsov has been a director of different Vekselberg companies since the late 1990s, including Renova Group, Sulzer and Tyumen Oil Company.
But in a statement, C5 Capital said: "Vladimir Kuznetsov was a minority co-investor in his own right in a European enterprise software company that C5 invested in through C5 Razor Bidco in August 2015, a transparent U.K. company established specifically for this purpose."
The AWS spokeswoman said AWS has nothing to do with C5 Razor Bidco.
C5 Capital reiterated that neither it "nor any of its portfolio companies are involved in bidding or lobbying for the U.S. Department of Defense's Jedi contract."
The statement continued: "Viktor Vekselberg is not and has never been an investor in C5 Capital, any of its investment funds, or portfolio companies, either directly or indirectly... All C5's investors and co-investors are subject to extensive and regular due diligence led by our Senior Independent Board Director."
The Pentagon told the BBC it would not comment or disclose information about the companies bidding for its JEDI contract.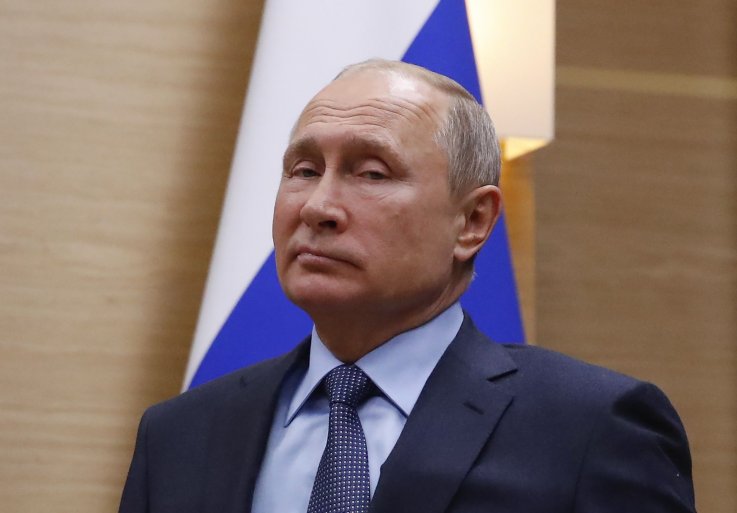 This article was updated to include comments by C5.
Amazon Cloud Firm Bidding to Store Pentagon's Military Secrets Plays Down Russia Connections | U.S.