Russia and China Agree Joint To Hold Military Drill in South China Sea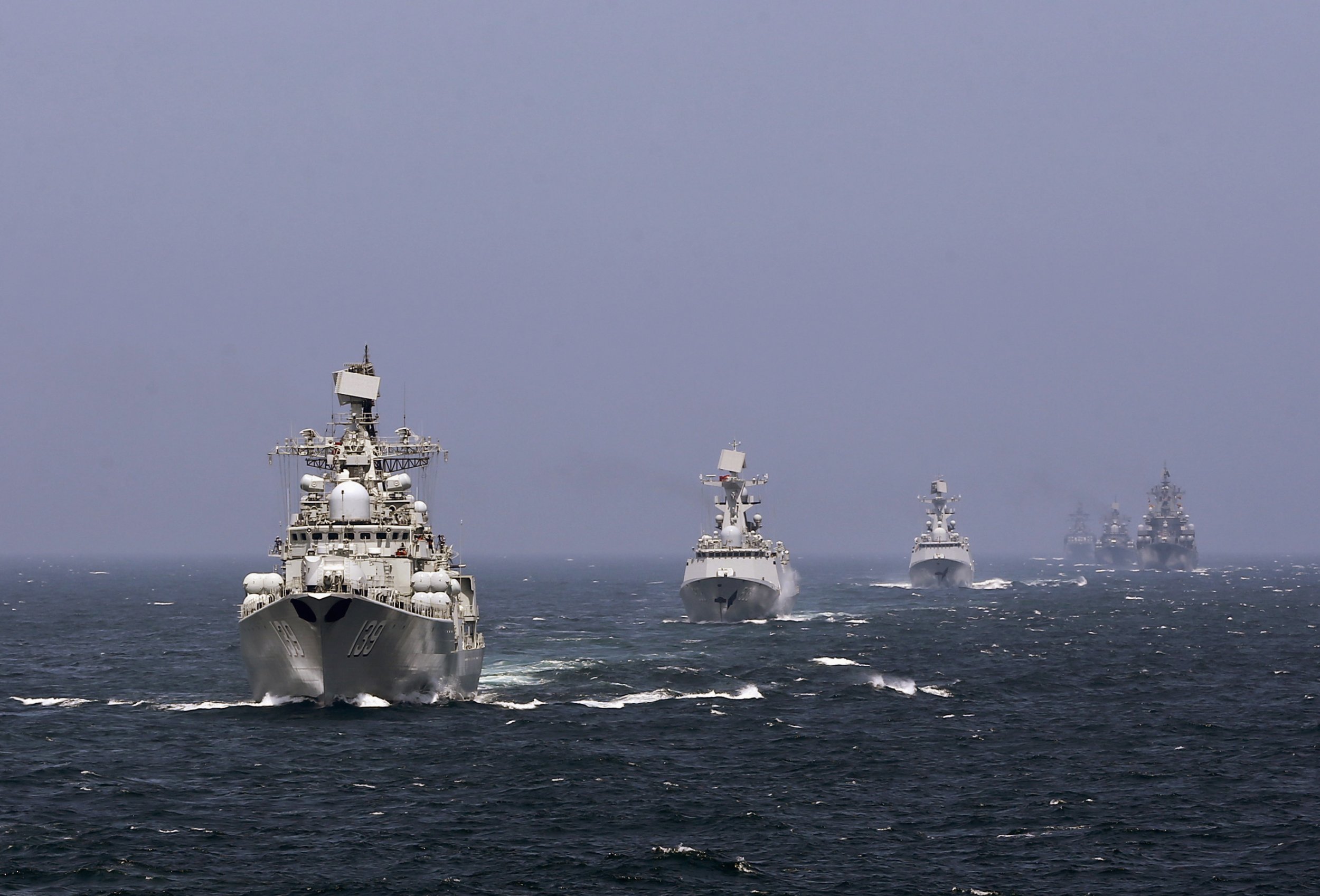 Russia and China have agreed to hold a joint naval drill in the South China Sea in September.
The decision was taken after a final meeting to discuss the preparation for the event in Zhangjiang, Russian state news agency Itar-Tass reported.
Joint Sea 2016 will be the fifth annual drill held by the two countries, with the last one taking place in May 2015. The location of the exercise is different each time and often mirrors areas of increased military significance for at least one of the two navies. In 2015, in keeping with Russia's air force operations in Syria, the drill took place in the Mediterranean Sea.
Next month, the exercise will see Russia's Pacific Fleet and the Naval Forces of China's People's Liberation Army practice all types of defensive maneuvers and amphibious landing of joint naval troops in the South China Sea.
The drill will take place in the same month as Russian President Vladimir Putin is expected to attend the G20 summit in China, where the Chinese government has vowed to welcome him as the event's main guest.
Russia has pursued cultivating Sino-Russian relations in the wake of its fallout with the West over the Ukraine crisis. Meanwhile, China is looking for international support for its territorial claims in the South China Sea, which are contested by virtually all other states with access to the waters.