Russia and China Ties 'Closest in All of History' as Putin Plans Trip to Qingdao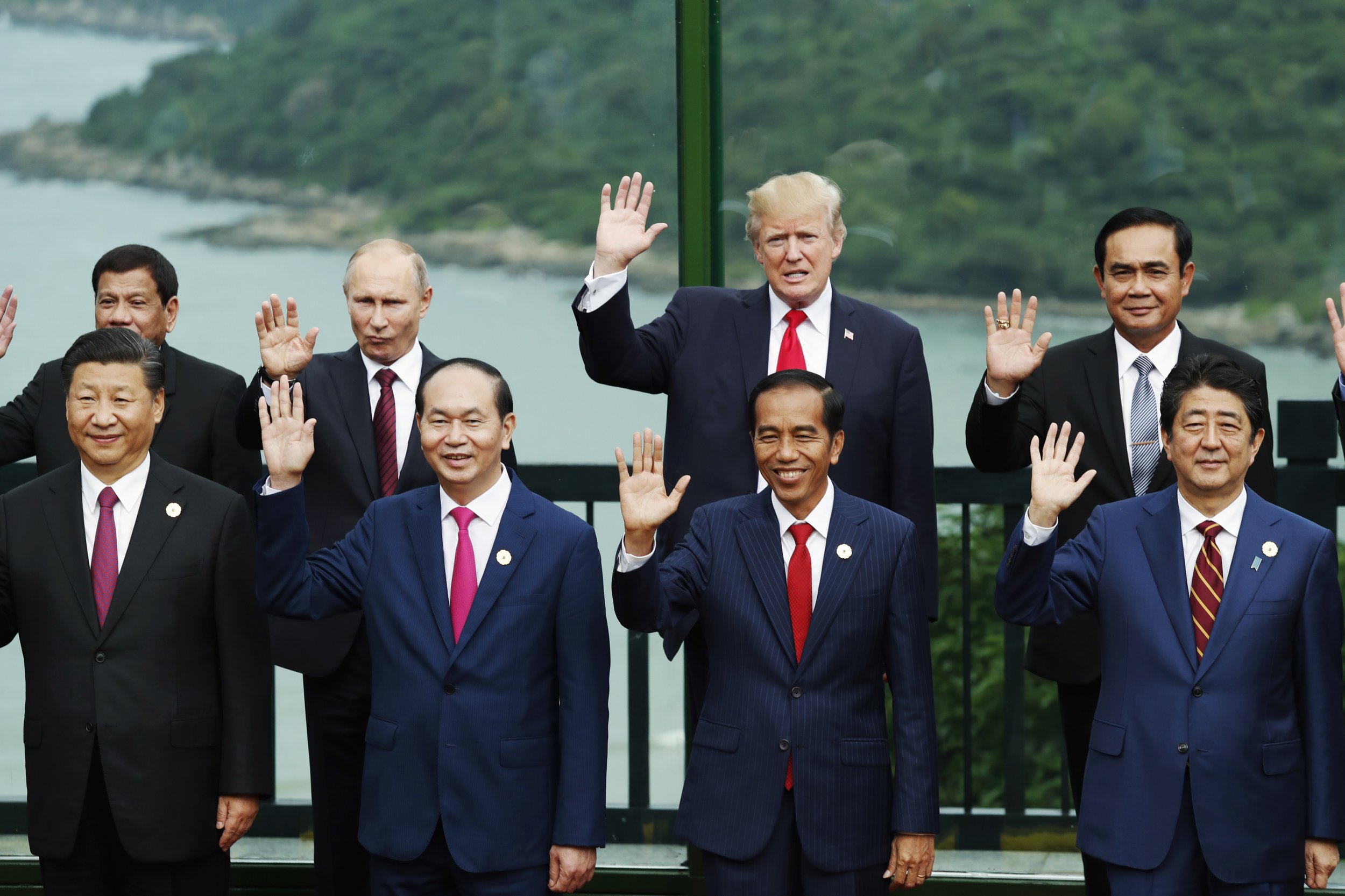 Russian President Vladimir Putin will visit China soon as Moscow and Beijing boast of closer ties than ever before, despite relations with Washington growing more tense for both nations.
Speaking at a conference in the Chinese capital dedicated to relations with Moscow, a top Russian diplomat announced that Putin will visit China next month and said ties between the two countries "are undergoing their best period in all of history."
"The Russian-Chinese partnership serves as an island of stability in the midst of a raging ocean," Igor Morgulov, a deputy of Russia's foreign minister, told state news agency Itar-Tass on Tuesday.
Related: Russian supersonic bombers to patrol Arctic off the Alaskan coast
The U.S. government imposed a series of sanctions on Russia and pro-Kremlin businesses following Putin's annexation of Crimea from Ukraine in 2014. Moscow has long tried to convey that its collapsing relationship with the U.S. and its allies has not been very costly, thanks to its improving ties with China.
"China, as you are well aware, has steadily established itself in the role of the leading trade and economic partner of our country," Morgulov said. "I believe that realizing the bilateral trade target of $200 billion by 2020 set by both leaders is totally reachable."
Morgulov spoke on Tuesday, echoing comments made by Chinese Foreign Minister Wang Yi, who last month said relations with Russia are at "the best level in history."
Although experts have warned that historical mistrust between Moscow and Beijing makes a wide-reaching partnership between the two unlikely, China's relationship with the U.S. has also begun to sour in recent months.
President Donald Trump's administration has angered both the Russian and Chinese governments by implementing increased sanctions on Russia and also by announcing tariffs on aluminum and steel that will greatly affect Beijing.
Chinese President Xi Jinping visited Russia last year. Putin is likely to return the favor during the first half of next month, when China hosts a large international summit in Qingdao City.
The summit of the Shanghai Cooperation Organization—of which both Russia and China are members—will be attended by Central Asian countries and Iran. It will be Putin's first foreign visit since his re-election in March and the ninth since he returned to the presidency in 2012.