It's a crisis between Russia and the U.K., two heavily-armed nuclear powers, over the first offensive use of a chemical weapon in Europe since World War II in a breach of both international law and the national sovereignty of a NATO member.
But the U.K. Defense Secretary Gavin Williamson didn't appear to treat the tense situation with the gravity it deserves when he told Russia to "go away" and "shut up" during a press conference, earning him derision and criticism on social media.
The Russians, not to be outdone, responded in kind. "He is a nice young man," Russian Foreign Minister Sergey Lavrov said about Williamson, reported state media. "He probably wants to get a place in history by making bold statements… Maybe he lacks upbringing."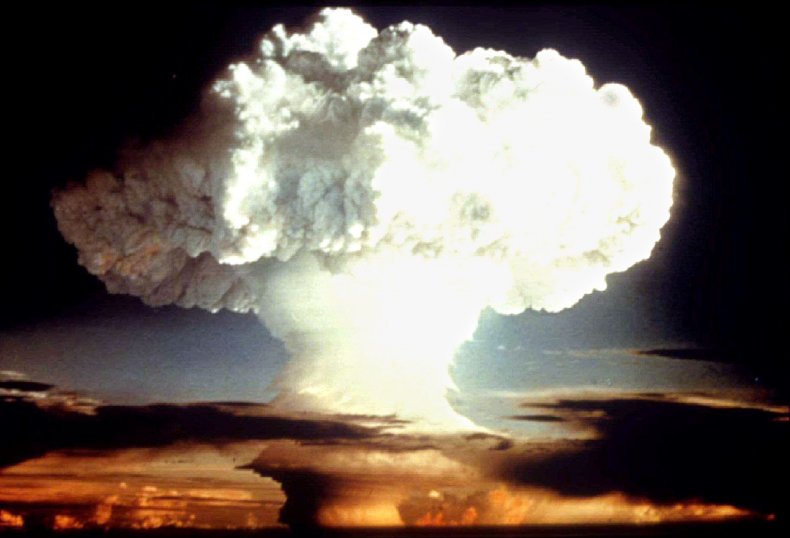 Russia denies poisoning its former military intelligence colonel Sergei Skripal, 66, and his daughter Yulia, 33, in the centre of British city Salisbury. The Skripals are critically ill in hospital. They were poisoned with a Russian-developed nerve agent called Novichok.
The U.K. and its closest allies, including the U.S., blame the Russian state for attempting to murder Skripal, who was convicted in 2006 in Russia of spying for the British, but released under a spy swap deal four years later. Skripal settled in the U.K.
While trolling isn't really in the U.K's diplomatic arsenal, troll diplomacy is nothing new to the Russians.
The Twitter account of the Russian embassy in London spends much of its time shitposting against the Kremlin's critics with a mix of wild conspiracy theories, random stock photos, and terrible memes.
Most recently, it's been peddling the conspiracy theory that Britain's intelligence service MI6 is really behind the Skripal assassination attempt.
"What a coincidence! Both Litvinenko and Skripal worked for MI6. Berezovsky and Perepilichny were linked to UK special services. Investigation details classified on grounds of national security," the embassy tweeted on March 10, six days after Skripal was poisoned.
It's not clear if Williamson will respond to Lavrov, though rumor has it he's preparing to give the Russian a swirly at the next international summit.