Russia Bans Polish Apples in a Tit for Tat for EU Sanctions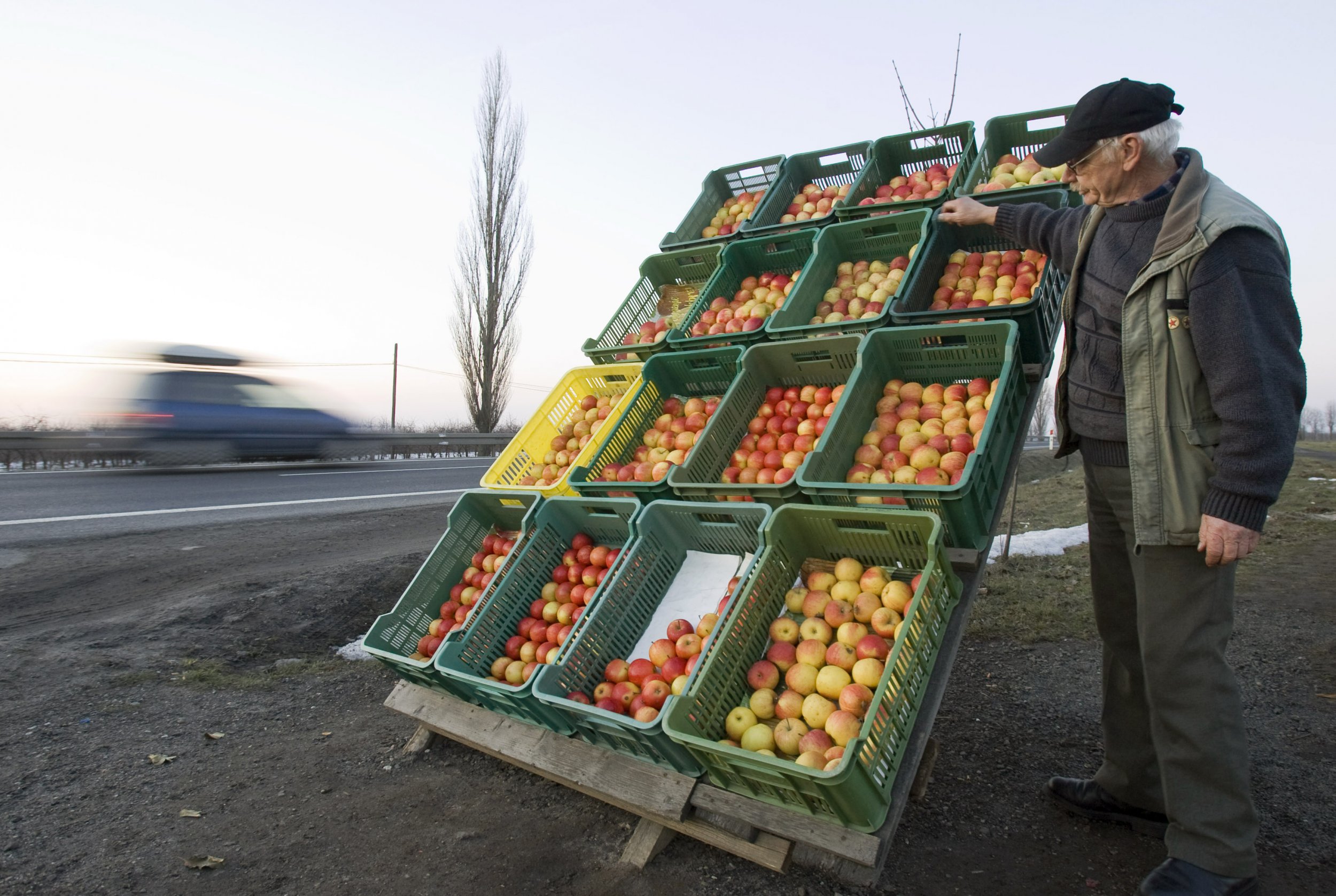 Russian authorities are banning fruit and vegetable imports from Poland in what appears to be retaliation against European Union sanctions over President Vladimir Putin's support for the pro-Russian rebels in Ukraine.
Poland is among the European Union nations who have condemned Russia's backing for the Ukrainian separatists and is "one of the EU's most strident supporters of increased sanctions," Reuters reports.
Russia claims Poland's imports have unacceptably high levels of pesticides, but Polish fruit growers see the move as political, Reuters reports. Russia denies that their ban is a tit-for-tat move in response to the recent round of western economic sanctions against Putin and his circle but says the fruit and vegetable import ban could soon be extended to the rest of the EU.
The ban is expected to impact Polish apples above all, Deutsche Welle reports. Polish newspaper Puls Biznesu called on readers to eat more apples and drink more cider to support apple growers and sellers in the country who will suffer financially from the Russian embargo.
Reaction to the ban morphed into a social media campaign designed to annoy Putin, with photos of people enjoying eating apples accompanied by the hashtag #jedzjabłka ("eat apples") circulating on Twitter. A tweet from the Lithuanian ambassador to Sweden, Eitvydas Bajarunas, shows Lithuanians eating Polish apples in a defiant act of solidarity against their former masters.
Poland's fruit and vegetable trade to Russia is worth more than 1 billion euros ($1.3 billion) annually and the ban is expected to cost the economy 0.6 percent of the country's GDP by the end of the year, according to Poland's Deputy Prime Minister Janusz Piechocinski quoted by the BBC.
The Russian import ban appears to have caught the European Commission that runs the EU by surprise and they say they are investigating the restrictions. Russia announced further bans on imported Ukrainian food on Thursday, including soy products, fruit juice and cornmeal.