Italy's foreign minister Luigi Di Maio has said that the political turmoil his country is facing will play into the hands of Russian president Vladimir Putin.
His comments come as Italy's government is on the brink of collapse after the populist 5-Star Movement that he used to lead pulled out of the coalition of Prime Minister Mario Draghi.
It also spells the possibility of the departure of another European leader strongly supportive of Ukraine in its war against Russia. Last week, British Prime Minister Boris Johnson announced he would stand down following a scandal involving an ally accused of sexual misconduct.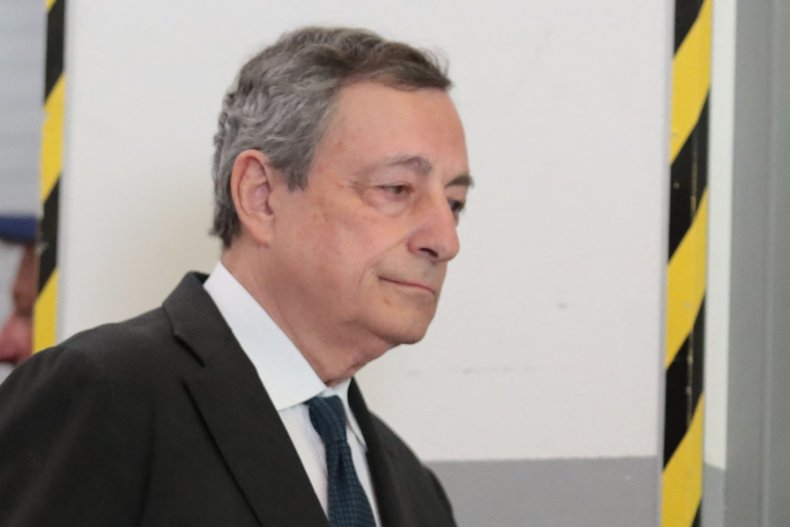 Di Maio has said that the uncertainty in his country is endangering Italy's response to Russian aggression and called on lawmakers to back Draghi in a confidence vote on Wednesday to maintain a leader who is tough on Moscow.
If the vote does not go Draghi's way, a caretaker government with limited powers will take control until after an election. But Di Maio said this would leave Rome temporarily paralyzed to enact meaningful policies to arm Ukraine or help arrange new energy deals if Moscow cuts gas supplies.
"The Russians are right now celebrating having made another western government fall," Di Maio told Politico Europe, adding that among the "serious problems" is the possibility that Italy could not send arms to Ukraine.
Draghi has been at the forefront of opposing Putin's invasion of Ukraine. He was quick to propose strong sanctions on Moscow and the freezing of its foreign reserves, as well as supporting Kyiv's EU candidacy.
But Di Maio pointed to the reaction of former Russian president Dmitry Medvedev who crowed over Draghi's potential downfall. Medvedev posted on his Telegram channel images of Johnson, Draghi and a black space with a question mark, suggesting that other pro-Ukrainian leaders could also soon be forced from power.
The British prime minister has been praised by Ukrainian president Volodymr Zelensky for his resolute backing for Kyiv. Johnson has pledged weapons and training for Ukraine's forces and has made high profile visits to Kyiv to underline his support.
Di Maio quit the 5-Star Movement he once led following a dispute with current party leader and former prime minister, Giuseppe Conte, whom he accused of helping Putin by looking to bring down the government.
He said the party had tried to weaken the government several times by opposing Italy's increase in defense spending to meet NATO commitments, and with a resolution in parliament against NATO and Italy's support for Ukraine.
Di Maio told Politico that "the incredible thing is this is an ex-prime minister attacking Draghi, helping Putin's propaganda and autocracy over democracy."
He also told Italian television "it makes my heart cry" to see Medvedev "celebrating because one of the most powerful democracies in the world, Italy, has been weakened to such an extent," The Daily Telegraph reported,
Conte said that the 5-Star Movement will not take part in the confidence vote which other coalition parties have warned would see them quit the government.
Draghi, who used to head the European Central Bank, said he would not head an administration without Conte's party on board. But Conte has said Draghi needs to do more to tackle the cost of living crisis and social problems in Europe's fourth largest economy.
Newsweek has contacted the 5-Star Movement for comment.