Russia Reacts to Boris Johnson Resignation as Ukraine Loses Key Ally
Kremlin spokesman Dmitry Peskov reacted with indifference to the resignation of British Prime Minister Boris Johnson who has led European support for Ukraine in its war against Russia.
Johnson announced on Thursday he would step down after he faced a revolt within his Conservative Party following a series of scandals, the latest involving an ally accused of sexual misconduct.
Peskov told reporters on Thursday that the government crisis in the United Kingdom was not a priority for Russia and that "as for Mr. Johnson himself, he doesn't like us very much, we don't like him either."
When asked if Johnson's resignation showed a "failure of anti-Russian rhetoric," which referred to the prime minister's support of Kyiv and condemnation of Moscow, Peskov replied, "It is not for us to assess the rhetoric of the U.K. cabinet," according to Russian media reports.
On the steps of 10 Downing Street, Johnson said he was proud of his achievements, which included standing up to Russian President Vladimir Putin's invasion of Ukraine.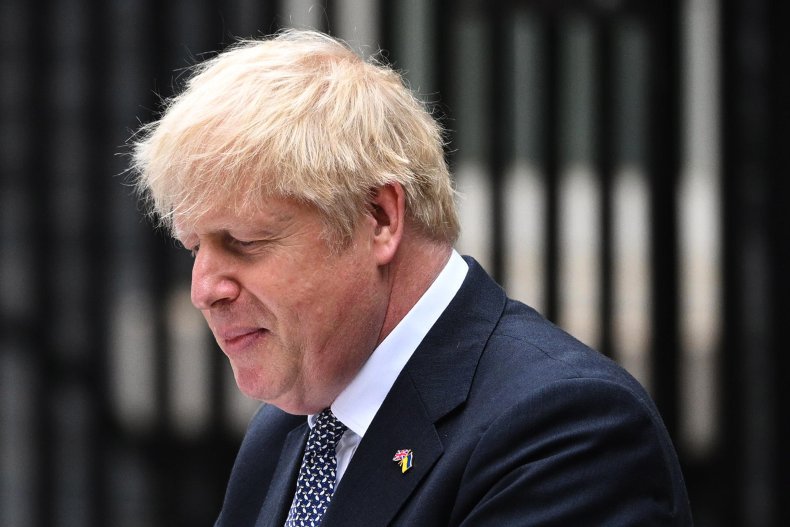 Last month, Johnson condemned Putin's "cruelty and barbarism" after a Russian missile strike on a shopping center in Kremenchuk killed at least 18 and injured dozens more.
Meanwhile, Johnson said at last week's NATO summit that Putin "should think about the consequences of his barbaric actions" and how his invasion "has actually brought the West together."
Johnson has made high-profile visits to Ukrainian president Volodymyr Zelensky in Kyiv where he pledged British financial and military support for his forces.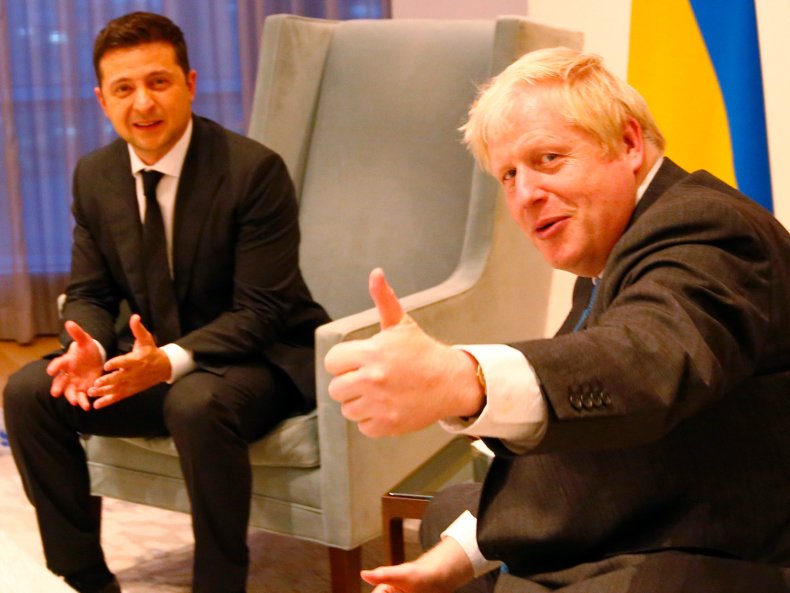 Zelensky has previously expressed his gratitude to Johnson personally for his solidarity and military aid which includes British equipment such as self-propelled artillery systems and loitering munitions. The U.K. will also help train up to 10,000 Ukrainian recruits. Only this week, Zelensky tweeted his thanks for Johnson's "unwavering support."
However, Johnson insisted that the British commitment to Ukraine's war effort against Russian aggression would continue. "Let me say now, to the people of Ukraine, that I know that we in the U.K. will continue to back your fight for freedom for as long as it takes," he said on Thursday.
In his speech, Johnson also said that "it is clearly now the will of the parliamentary Conservative Party that there should be a new leader of that party" and that the process of choosing a new leader would be announced next week.
Update 07/07/22, 10:45 a.m. ET: This article has been updated with further information.