Russia and China Are Biggest Threats to U.K., New MI5 Intelligence Boss Says
Russia is the largest state-based threat to the United Kingdom but China's intelligence actions "will be shaping the world," the new head of British intelligence service MI5 has said.
Head of MI5 Ken McCallum, in his first public comments since starting the job in April, said that Moscow delivered "bursts of bad weather" but China was responsible for "changing the climate" when it came to security activity and intelligence.
"If the question is which countries' intelligence services cause the most aggravation to the U.K. in October 2020, the answer is Russia," McCallum told an audience at the Home Office in London.
"If, on the other hand, the question is which state will be shaping our world across the next decade, presenting big opportunities and big challenges for the U.K., the answer is China. You might think in terms of the Russian intelligence services providing bursts of bad weather, while China is changing the climate."
Diplomatic relations between the U.K. and both China and Russia have become stretched in recent months, with Chinese company Huawei's work into British telecommunication infrastructure being questioned. On Russia, some experts have said that a second Cold War could last 40 years as relations break down.
On terrorism, McCallum said that there was a growing threat from new groups. Since 2017, 27 proposed terrorist attacks have been disrupted at a late stage, McCallum said. While so-called Islamist extremism did make up most of those attacks, the threat from right-wing terror groups is increasing. Eight of the disrupted attacks came from those far-right groups.
"We operate entirely the same system as on Islamist extremist terrorism, with cases pursued by the same counter-terrorist professionals within the same part of the MI5 [and] police machine, operating to the same thresholds, prioritized on the basis of threat and risk rather than ideology. This threat [from the far right] is not, today, on the same scale as Islamist extremist terrorism. But it is growing."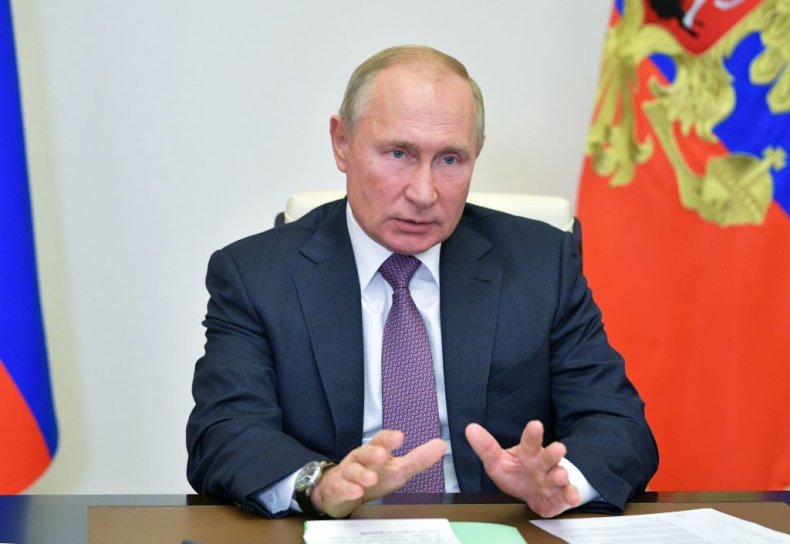 This combination of terror groups alongside state-based surveillance and the disruption of democracy, as was believed to have happened in the 2016 U.S. election, makes MI5's job increasingly complicated.
"Those threats are becoming more diverse and in some ways harder to spot," McCallum said. "We face a bit of a nasty mix—terrorism isn't going away, and state-backed hostile activity is on the rise. But let's not make these people 10 feet tall.
"Based on hard experience, the U.K. has a mature national security system, MI5 is a capable member within a genuine team. Every day that team includes support from individual members of the public.
"Much of what we do needs to remain invisible, but what we are doesn't. In fact, opening up in the right ways is key to our future success. Our increasingly diverse people, our partnerships in all sorts of places, and advances in technology give us reason to be confident. You will know when we're succeeding—as nothing will hit the headlines."