Russia Is Serious About Tackling Climate Change, Unlike the U.S., Vladimir Putin Suggests
Russian President Vladimir Putin has contrasted his nation's approach to climate change with that of the United States, arguing that his country takes the threat seriously.
"We are currently planning to ratify [the Paris Agreement]," Putin said at a plenary session of the International Arctic Forum on Tuesday, Russia's Tass news agency reported. Although former U.S. President Barack Obama signed the 2015 treaty by executive order, it was not ratified by Congress. President Donald Trump then formally announced the U.S. withdrawal from the agreement a few months after taking office in 2017.
The Paris Agreement's long-term goal is to maintain the global rise in temperatures to well below 2 degrees Celsius. It has now been signed by every country in the world, with the U.S. being the only nation to formally withdraw.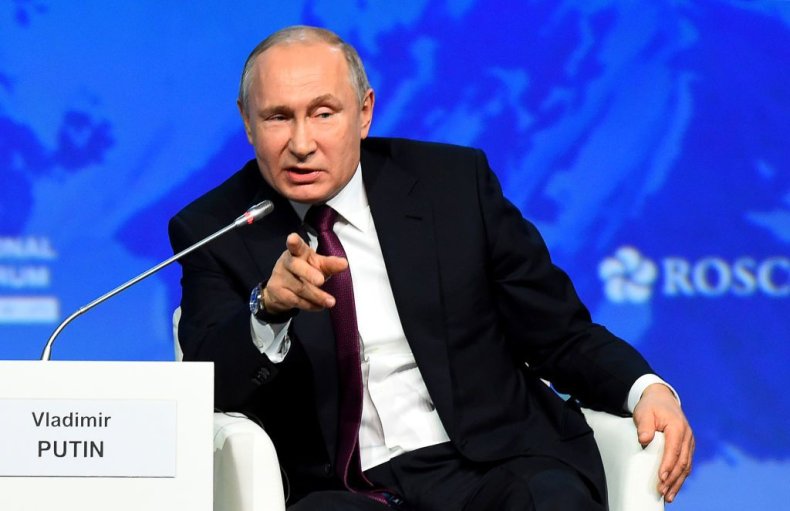 Putin also pointed out that Russia signed on to and ratified the 1997 Kyoto Protocol, and noted that it was never formally ratified by the U.S. "Russia pledged to reduce emissions 25 to 30 percent compared to the 1990 levels," the Russian president said, according to Tass. "That's a heavy burden."
The Kyoto Protocol, which entered into force in 2005, set ambitious targets for signatory nations to significantly reduce their greenhouse gas emissions in a bid to combat globally rising temperatures.
Speaking at the same forum, Russian Foreign Minister Sergey Lavrov said that U.S. skepticism toward climate change was hindering the formation of a joint plan to guide development in the Arctic region.
"Our American colleagues strongly oppose even mentioning the Paris climate agreement in the strategy, as well as the United Nations' 2030 sustainable development goals," Lavrov said. "All others are confident that the strategy will be watered down if we fail to do that. So serious work lies ahead."
Although the Russian leaders have said their nation is addressing climate change, as of 2015 the country ranked fourth for total emissions, following China, the United States and India, respectively. Compared to its total population, which ranks ninth in the world, Russia emits an oversized share of global emissions.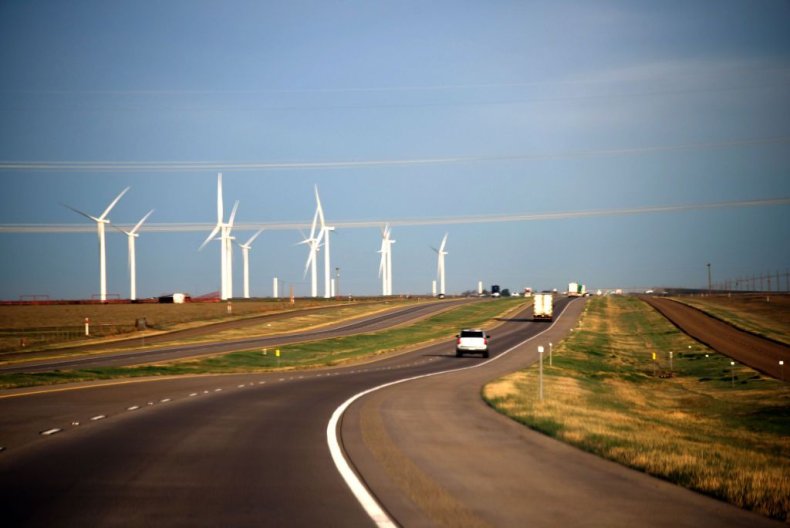 But Trump and other top administration officials have routinely criticized the well-established science regarding climate change. A United Nations panel of scientists warned last year that the world only has 12 years left to limit the use of fossil fuels and curb global emissions in order to limit global warming to moderate levels.
But Trump has ignored all such warnings, frequently suggesting that he either simply does not care or actually does not understand the science behind climate change. This winter, the president confused "weather" and "climate," tweeting out mocking posts when major cold fronts hit portions of the country. "Wouldn't be bad to have a little of that good old fashioned Global Warming right now!" he said in one January tweet.
The president has also been strongly criticized and ridiculed after he bizarrely claimed that wind turbines are linked to cancer while he was attacking Democratic-led efforts to support green energy alternatives. "They say the noise causes cancer," Trump said last week. There is no science or evidence backing the president's unusual claim.