Russia Coronavirus Cases Highest in the World After U.S. As Country Reports Over 10,000 Infections For 10 Days in a Row
Cases of the novel coronavirus in Russia have reached over 232,200, as the country begins easing lockdown measures from Tuesday. The country saw nearly 10,900 new infections on Tuesday, while the death toll stands at 2,116, according to the latest figures from Johns Hopkins University.
The country's total confirmed cases has overtaken that of Spain, just a day after it overtook the total infections in Italy and the U.K.
The latest spike marks Russia's 10th consecutive day of more than 10,000 daily new cases, including 11,656 new cases recorded on Monday, its highest increase since the outbreak began, according to figures published on the website of the Russian government.
Over half of the country's cases and deaths are in Moscow, the Russian capital. The city has 121,301 confirmed cases and 1,179 fatalities to date, according to figures published on the website of Mayor Sergei Sobyanin.
The country's death toll has remained relatively low, compared to its total number of cases. Government officials have claimed Russia's low death count is attributed to its robust virus testing. The country has reportedly conducted around 5.6 million tests, according to Rospotrebnadzor, the country's federal service for surveillance on consumer rights protection and human well being.
Russian President Vladimir Putin noted on Monday that this week's lifting of restrictions would need to be gradual and tailored to the conditions of local regions.
"All the (coronavirus-related) measures we have taken allow us to move to the next step in the fight against the epidemic and start a phased lifting of the lockdown restrictions," Putin said in a televised address on Monday.
"We must not allow a breakdown, a rollback, a new wave of the epidemic and an increase in serious complications. Once again, there will be no rapid lifting of the restrictions. It will take considerable time," he said.
While some sectors, including construction and agriculture, are allowed to resume work from Tuesday, mass public events remain banned and those aged 65 or more are being asked to remain at home.
From Tuesday, the manufacturing, industrial and construction sectors in Moscow are resuming operations, while residents in the capital and St. Petersburg (the second largest city in Russia after Moscow) are required to wear face masks and gloves in all public areas and on public transport.
The lockdown in both Moscow and St. Petersburg has been extended to May 31. A decision on when to open government service centers in Moscow is expected to be made in about a week, the mayor's office confirmed on Friday.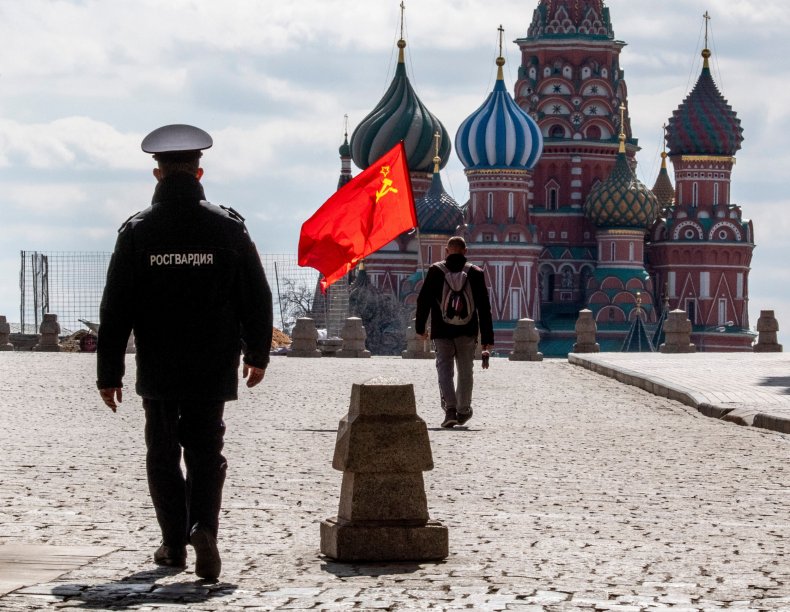 Moscow residents are required to remain at home, going outside only for certain activities, such as to buy food and medicine. All residents must have a digital permit to be able to travel around Moscow and the Moscow region by public or private transport.
"These are necessary measures to automate the permit control process and prevent an exponential growth of COVID-19 cases. Do not go out unless absolutely necessary!," the mayor's office states.
The novel coronavirus, which was first reported in Wuhan, China, has infected more than 4.1 million people across the globe. Over 1.4 million have reportedly recovered from infection, while over 286,600 have died, as of Tuesday, according to the latest figures from Johns Hopkins University.
The graphic below, provided by Statista, illustrates countries with the most confirmed COVID-19 cases.