Russian Authorities Block Online Conspiracy Theories Claiming Coronavirus 'Is a Genetically-Modified Bioweapon'
Russian authorities have ordered the blocking of bogus information on the internet that promote conspiracy theories about the origins of the novel coronavirus.
The decree by the country's Prosecutor General's office follows the widespread sharing on YouTube and Russian social networking sites of a series of outlandish claims, such as the virus "is a genetically-modified bioweapon artificially created to implant microchips into the population and establish a global world order."
The Prosecutor General's office said in a statement that neither the World Health Organization (WHO), nor the Russian government or authorities have any confirmed information "on the artificial production of coronavirus infection."
The statement also referred to information posted online that described how a vaccine against the disease was found in Kazakhstan.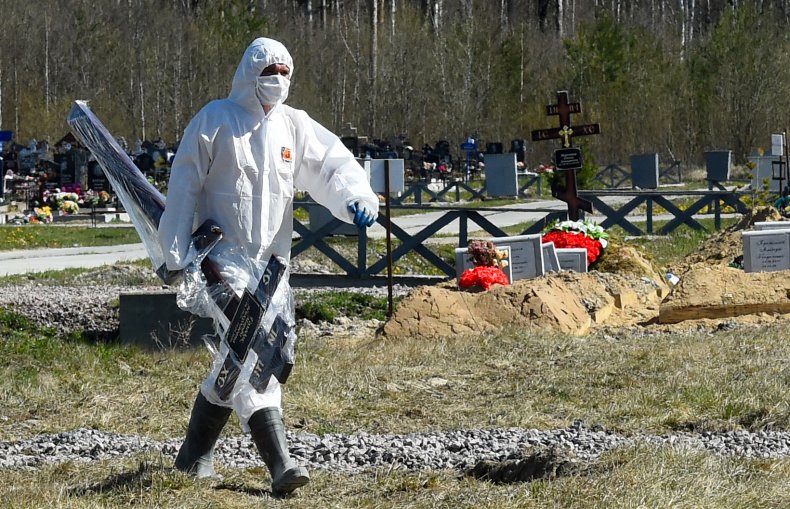 "This information is inaccurate because there is currently no special drug for treating coronavirus," the prosecutor's office said, adding, "Thus, the indicated materials contain inaccurate socially significant information that poses a threat of harm to the life and health of citizens, massive violation of public order and public safety," it added.
The decree orders Russia's media watchdog Roskomnadzor "to take measures to restrict access to these publications."
It follows the decision to pull the broadcast of repeats by the state broadcaster Russia 24 of a documentary which alleges that billionaire philanthropist Bill Gates was trying to inject microchips into the population.
Conspiracy theories about Gates and the coronavirus were also broadcast on Channel One, during the prime-time program Man and Law last month.
Analysis by the European Commission, conducted by its EU Versus Disinformation branch, found that COVID-19 "is still the dominating topic in the pro-Kremlin disinformation ecosystem," however that does not necessarily mean that coronavirus information broadcast on state television reflects the Kremlin line.
A number of people, including some who have protested against the strict lockdown in measures in place until May 11, have been fined and charged under a new law that Russia passed which bans the intentional spread of false information, The Moscow Times reported.
Russia has the seventh highest number of confirmed coronavirus cases, at over 165,000 as of Wednesday, according to Johns Hopkins University and has been reporting 10,000 new cases per day since Sunday.
Meanwhile, on Wednesday a poll by the independent Levada Center found that President Vladimir Putin has hit a historic low of 59 percent. A state poll last week showed that Russians' trust in Putin has hit a 14-year low of 28 percent.
Putin has faced criticism over his response to the pandemic, which focuses on allowing governors to act independently.
The infographic below, provided by Statista, shows the countries with the most COVID-19 cases throughout the U.S. as of May 6.