Over Third of Russians Don't Believe the COVID-19 Pandemic Is Real: Poll
As Russia continues to reopen from coronavirus restrictions, a poll has found a sharp increase in the last three months of people who doubt the pandemic is real. A third of those quizzed said they would refuse a Russian-developed vaccination against the disease.
Between March 19 and June 16, the Moscow-based Higher School of Economics (HSE) carried out six online polls, each time asking between 1,200 and 11,000 adults what they thought about the coronavirus.
Their findings, which have been reported by Russian media outlets, show a changing attitude towards the disease that has sickened nearly 600,000 people in the country.
The overall figures found that 33.6 percent of respondents did not believe in the "existence of the pandemic."
It also found a steady increase over the last three months in the number of people who doubted whether COVID-19 is real, despite officials figures showing it has killed more than 7,400.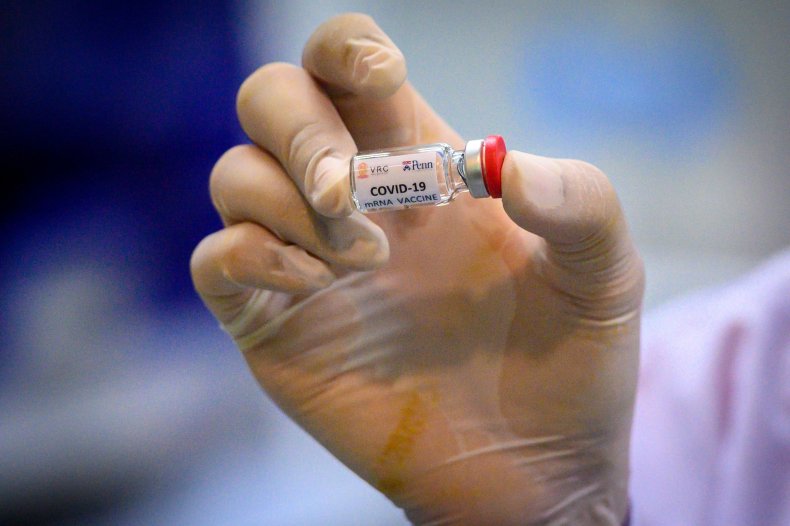 When asked which statement best summed up the coronavirus situation in Russia, the number of people who believed that there that the pandemic had been "made up by interested parties" had increased to 24.5 percent on June 16—a big leap from 10.4 percent of people who had that view on April 15.
HSE told Newsweek the results had a margin of error of plus and minus two percentage points and that the interviewees were aged 20 and over who had been drawn from a wide variety of websites and online platforms.
"The sample has a slight bias towards younger, more educated, urban people. This does not mean that rural and elderly people were not included in the sample; there were just a little fewer of them than in the overall aggregate," it said in a statement.
Another HSE poll, carried out between June 13 and 16, asked 7,900 adults the question: "If a Russian vaccine against coronavirus appears in the coming months, will you get vaccinated?"
Only 15.8 percent of respondents said that they would be vaccinated straight away, while 37.7 percent said they would never take a vaccine. When asked about their attitudes towards vaccinations, 15.1 percent said they believed they were harmful to health, compared with 28.7 percent who said they were essential.
Last month, Russia's health minister Mikhail Murashko said that Russian scientists had planned to start clinical trials on a vaccine in June.
HSE deputy head Ruslan Artamonov said the opinions of those who did not want a vaccination may have been shaped by the lower death toll in Russia.
"In Russia, it is customary for wide-spread vaccination only against the most deadly of diseases, tuberculosis, measles, and mainly in childhood. In the case of coronavirus, children are not at risk," he said.
"Vaccinations for milder diseases with lower mortality rates are usually given after an individual makes the decision themselves, rather than as part of a widespread campaign," he added.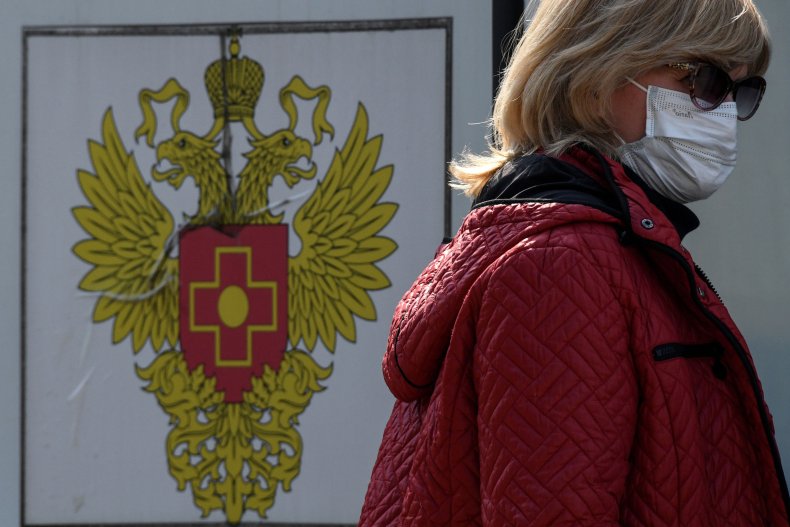 The HSE also found that those with relatives, friends or loved ones getting the disease was 28.2 percent on June 16, more than double the 14.2 percent figure on May 12.
Critics have raised doubts about Russia's low official mortality rate, although authorities have rejected claims they are under-reporting death figures, which it attributes to mass testing that has identified many cases with mild or no coronavirus symptoms.
Moscow, which is the epicenter of the Russian outbreak, this week allowed indoor dining, fitness clubs and recreation facilities to resume business.
Other regions are lifting restrictions ahead of a national vote on July 1 to tweak the constitution and give President Vladimir Putin the chance to retain power until 2036.
Despite the pandemic, the Victory Day parade to mark the victory over Nazi Germany which had been postponed from May 9, took place in Red Square on Wednesday, involving 14,000 troops from 13 countries, more than 200 historic and modern military vehicles and 75 aircraft.
This story has been updated to include a statement from Moscow's Higher School of Economics, and includes the polls' margin of error.