Putin Is Tightening His Grip on Russia but Coronavirus Makes Him Weaker Than Ever
After coronavirus measures kept many Russians away from crowds for over two months, the country will take part in a collective event on July 1 that could lead to a different kind of restriction—a curb on political plurality at the top.
People in far-flung parts of the country, such as in Chukotka in Russia's far east, have already begun to cast their ballots on constitutional changes in a vote that was initially planned for April 22. However the vote was postponed by the coronavirus, which as of Wednesday had sickened over 493,000, killed more than 6,000 and dented the popularity of President Vladimir Putin.
Anger among medical professionals at inadequate COVID-19 protections and delays in promised bonuses has encouraged the view that Putin's delegation of the pandemic response to the regions was done without giving them enough resources.
Faced with the economic fallout of lockdown measures, a shuttering of businesses and a sense that being in lockdown himself, the president was disengaged from the crisis, a poll by the independent Levada Center showed support for Putin had fallen to 59 percent in May, the lowest since he took power two decades ago.
The reforms limiting a president to two six-year terms come with the proviso that Putin's term would be set to zero, meaning that he could start from scratch again in 2024.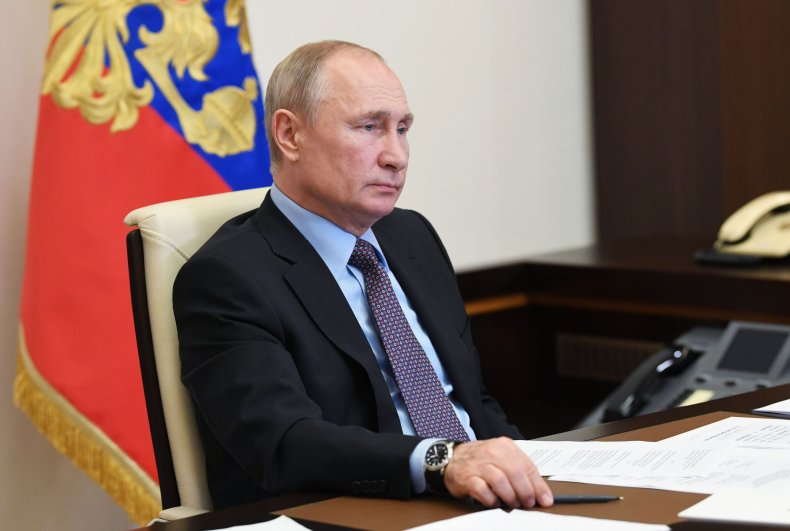 This clean slate would mean theoretically he could rule until 2036, by which time he would be an octogenarian in power for 36 years. That would be a tenure longer than any Russian leader since Peter the Great, who died in 1725.
A Levada poll last month suggests 47 percent of people would still say yes to the constitutional changes, as opposed to 31 percent who would say no. However, Putin's poor pandemic response has hit his legitimacy, according to Mark Galeotti, author of We Need To Talk About Putin: How the West Gets Him Wrong.
"Putin is not going to be brought down by this, not least because he has absolute control of the security apparatus. What this is doing is it is sapping the legitimacy, and therefore the effectiveness, of the regime," he told Newsweek.
"When we come to Russian votes the question is not, will the Kremlin get the result it wants? Of course it will. The question is, how much does the Kremlin have to do to get that result? How many promises does it have to give? How much ballot box stuffing does it have to do? There is a political cost to doing all of these things."
Among constitutional amendments is a menu of crowdpleasers such as pension increases, a proclamation of Russians' faith in God, a ban on giving away any Russian territory and for marriage to be defined as the union of a man and woman.
Galeotti, who is also honorary professor at University College London's (UCL) School of Slavonic and East European Studies, said these other amendments were "all about creating a rationale for voting for the changes which obscure the fact that it is all about power."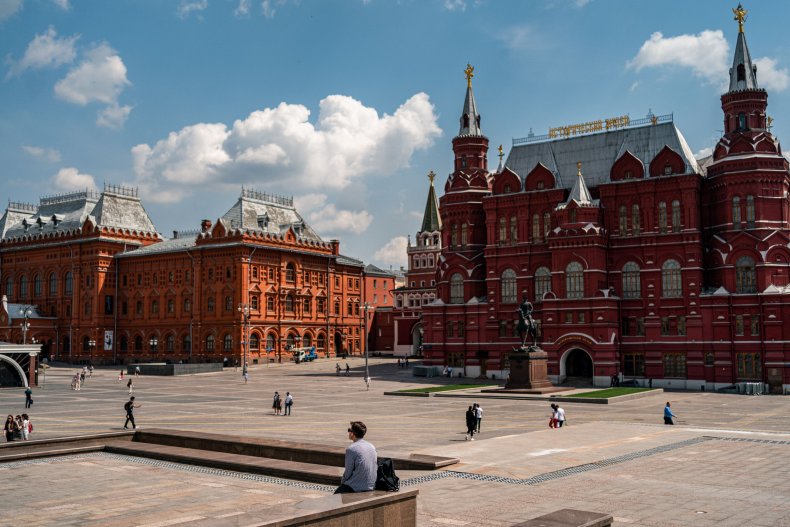 Putin has been criticized for not taking the lead on the coronavirus response, which he outsourced to governors and mayors without giving them the full resources of the state.
"People look to him for representation of the idea that the Russian state works well. There is the danger with how this crisis has been managed and his own personal response, that he might be associated with the opposite," Samuel Greene, director of the Russia Institute at King's College London, said.
The view of Putin has also been shaped by several years of declining incomes. Those who were neutral towards him may be put off by the prospect of him staying in power for another 16 years, he said.
"Even Russians who say they are supportive of Putin are also broadly supportive of the idea of democracy," Greene told Newsweek.
"The blatantness with which this constitutional reform is being carried out really undermines all of that. It does give a lot of people who might have been quite supportive of Putin, quite a lot of reason for doubt," he added.
The key to the success of the vote from the Kremlin's perspective is a robust turnout.
"Appearances matter, it is not a democratic system, but it is a system that uses the sense of popular legitimacy to make Putin's rule possible," Greene added.
Moscow's mayor Sergei Sobyanin, a Putin loyalist, declared victory over COVID-19 and announced lockdown measures in the capital would be lifted over the coming two weeks.
A lifting of restrictions will lift moods too, with the postponed Victory Day parade to commemorate the defeat of Nazi Germany in World War Two, known in Russia as the Great Patriotic War, to take place on June 24. This wave of fervor should offset the recent drop in Putin's popularity and trust levels.
"The Kremlin is not driven by any kind of medical considerations but by political considerations," said Nikolai Petrov, a senior research fellow at the Russia and Eurasia program at the London-based Chatham House think tank.
"It is meant like a crescendo," he told Newsweek. The good feeling engendered by people being able to walk without restrictions will be bolstered by the parade, followed by the vote after which the Kremlin will be able to "declare that everybody wholeheartedly supported the constitutional amendments."
That constitutional changes will be approved by the Russian people seems in little doubt, but the prospect of Putin staying in power until the middle of his ninth decade, or until his death, was not the overriding aim of the ballot, Petrov said.
It has succeeded in keeping everyone guessing and at the very least, ensured that in the lead-up to the end of his current term in 2024, speculation over who his successor would be would not render him a lame duck.
"When you are an authoritarian leader, it is not that easy to go out and it will not necessarily happen according to your own will. Putin has created a system which is a hostage of him but at the same time he himself is a hostage of the system. There is no easy way out," said Petrov.