As Russian Court Hands Navalny Sentence, His Past and Future Stand Trial Too
As a Russian court slaps opposition activist Alexei Navalny with a nearly three-year prison stay, the firebrand blogger-turned-politician's controversial past and uncertain future also stand trial in what is likely a fateful moment for his country.
Navalny was sentenced Tuesday by Moscow's Simonovsky District Court to two years and eight months to be served in a penal colony, after Russian authorities accused him of parole violations stemming from a 2014 fraud charge that carried a suspended sentence.
The sentencing follows his ascent against the odds through the ranks of Russia's notoriously limited choices to challenge more than two full decades of rule under President Vladimir Putin and his officials, and a direct brush with death in surviving an apparent poisoning he and his supporters at home and abroad blame on the Kremlin.
While many of his backers both inside and outside Russia consider Navalny to be a beacon of democracy and pluralism, even a would-be martyr standing against autocracy, a number of experts also warn of a darker side to his rise.
"[Navalny's] fight for democracy is more than admirable, and he should be supported by the West for that," Terrell Jermaine Starr, a non-resident senior fellow at the Atlantic Council, told Newsweek. "The West should also be sure we aren't so high on Navalny's courage that we're ignoring his more problematic stances that could blindside us if he ever gains power in Russia."
Prior to establishing himself as a household anti-Kremlin name, Navalny's increasingly nationalist views got him expelled from the more liberal Yabloko Party. He was a known associate of nationalist hubs like the Russian March, and a vocal supporter of the largely right-wing Stop Feeding the Caucasus and Movement Against Illegal Immigration.
His bid to become the mayor of Moscow drew backlash because of statements he had made that were perceived as anti-Semitic, while Muslims were offended by a video in which a gun-toting Navalny likened the people of the post-Soviet Caucasus to "cockroaches."
These incidents have cast a shadow on Navalny's name as his opposition to Putin has gained international attention. Starr argued that scrutiny was in order despite the success of his opposition movement.
"Based on his comments in the past, he has certainly made himself out to be a racist towards Central Asians and people from the Caucasus," he said. "He's admitted to regretting some of his comments, but he shouldn't be easily let off the hook for it, either."
Starr argues that Navalny simultaneously embodies powerful positive and negative elements, and that both are critical to understanding what he truly represents for Russia.
"As analysts in the U.S., we have to look at Navalny from a geopolitical standpoint and explore who he is in all of his great aspects—and his flaws," Starr said. "I think the problem with Western analysts, especially white ones, is that they tend to get caught up in the euphoria of people like Navalny and ignore his weaker points."
He urged that Navalny be considered beyond simply being an opposition figure.
"We cannot cheer him on simply because he is not Putin," Starr said.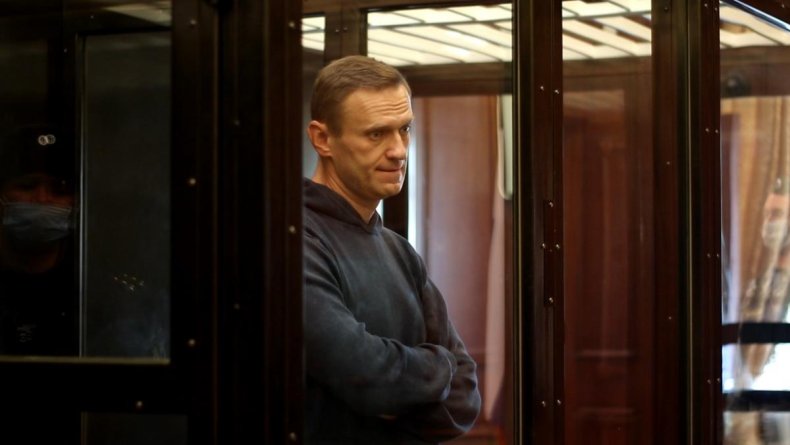 Navalny's popularity has been considered by many as something of a referendum on conditions in Russia. That Putin would go as far as trying to kill Navalny has been widely depicted in the West as an affirmation of his threat to Kremlin rule.
Still, a December survey by Russia's independent Levada Center showed about half of Russians were skeptical that their government had anything to do with the alleged Novichok nerve agent attack that targeted Navalny as he boarded a Tomsk-Moscow flight last August.
A plurality of 30% stated there was no poisoning at all, while an additional 19% felt the Western intelligence agencies staged the affair as a provocation. Only 15% saw the incident as an attempt by authorities to neutralize a political opponent, a scenario that casts him as the latest victim in a long line of individuals who were critical of the Kremlin and were later apparently poisoned.
Navalny received treatment in Germany, which Russia claims has failed to cooperate in investigations into the incident.
"As for the Navalny case, no information has been provided to us to prove accusations against the Russian authorities," Russian Foreign Minister Sergey Lavrov said Tuesday in a press conference alongside his Swedish counterpart. "If you make accusations against someone, then prove their guilt. And if you say: 'I won't tell you anything because it's a secret,' we have reasons to believe that it's a sham."
But analysts such as Andreas Umland of Ukraine's National University of Kyiv-Mohyla Academy saw a motive for Moscow to try to assassinate Navalny.
"If one has in mind the general opposition in Russia, there is no other politician equal to him currently," Umland told Newsweek.
He named other leading Russian opposition leaders including Navalny ally Lyubov Sobol, Gennady Gudkov, Valery Solovei and Ilya Yashin, but argued that "their popularity and reach is far below Navalny's, that is why Navalny needed to be killed in secret, and is in jail now."
Still, his reach remains somewhat more limited than some abroad might expect.
"I would not call his nationwide network a movement yet," Umland said.
Putin remains by far the most popular politician in Russia, but there are indicators of cracks—if minor—in his monopoly. Navalny's latest arrest on his way home from Germany was met with nationwide protests and the arrests of thousands. It occurred against an existing backdrop of pent-up frustration over COVID-19 lockdowns and a stagnant economy. Last month, Putin's approval rating has hit a record low of 53%, according to the state-run Russian Public Opinion Research Center.
Despite this backslide, Putin has managed to maintain a powerful level of support by balancing competing ideological forces active in his country, where progressive, communist, religious and nationalist sentiments often collide. While deeply unpopular abroad, Putin's 2008 war with Georgia and the 2014 invasion and reclamation of Crimea from Ukraine were lauded domestically.
It's not certain that Navalny would oppose these moves.
"We have yet to hear him definitively say Crimea should be returned to Ukraine and that Russia should end its imperial project on its former Soviet neighbors," Starr said.
Umland shared this reservation, describing Navalny's ideology as "populist and partial nationalist, yet not, it seems, a traditionalist nativist."
He said it wasn't clear if Navalny would abandon Putin's aspirations to expand Russian control.
"He has made some pan-Slavic statements, but it is not clear whether these views would result in a continuation of Putin's expansionist policies if Navalny would come to power," Umland said.
Umland also saw Navalny's views toward Russia's neighbors as potentially troublesome.
"The most problematic aspect of a future Navalny presidency, if it ever were to happen, might be Russia's relations to Georgia and Ukraine," Umland said, "topics that may then continue to also spoil a relatively reformed Russia's relations with the West."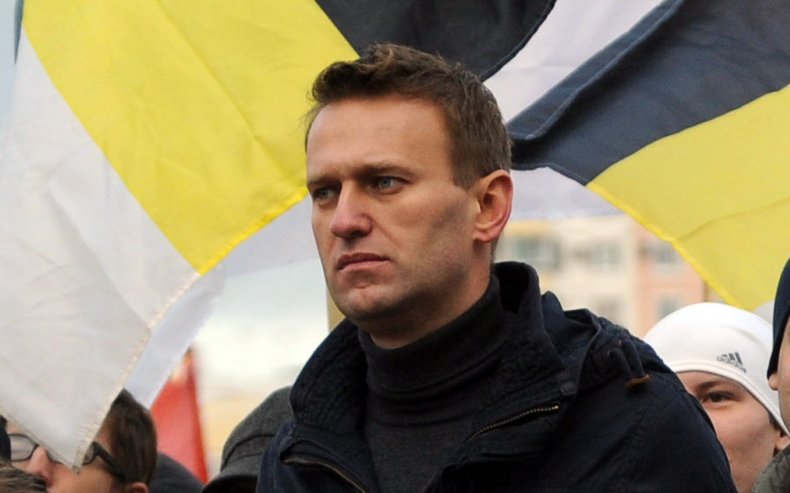 But he argued that Navalny would bring change—and it could be positive.
"Russia would become a different country under him," Umland said. "While, perhaps, not turning into a perfect liberal democracy, Russia's state would become closer to Western states, have a better rule of law, and would be more open and democratic."
In Washington, the Biden administration has stepped up the pressure on Moscow over Navalny, whose sentencing was criticized in a statement by Secretary of State Antony Blinken.
"The United States is deeply concerned by Russian authorities' decision to sentence opposition figure Aleksey Navalny to two years and eight months imprisonment, replacing his suspended sentence with jail time," Blinken said. "Like every Russian citizen, Mr. Navalny is entitled to the rights provided in the Russian constitution, and Russia has international obligations to respect equality before the law and the rights to freedom of expression and peaceful assembly."
He called on the Russian court to reverse its ruling, and release detained demonstrators as well.
"We reiterate our call for the Russian government to immediately and unconditionally release Mr. Navalny," Blinken said, "as well as the hundreds of other Russian citizens wrongfully detained in recent weeks for exercising their rights, including the rights to freedom of expression and of peaceful assembly."
Other countries have also issued statements of condemnation. There were reports of European diplomats attending Navalny's court appearance, signaling a degree of external solidarity that has been met with suspicion by Russian authorities.
Russian Foreign Ministry spokesperson Maria Zakharova accused those who attended Tuesday's hearing of violating a diplomatic norm.
"It is not a normal practice," Zakharova wrote in a Facebook post. "A normal practice is when foreign diplomats are present in court when cases of their nationals or international terrorists, or people who committed crimes in third countries, are tried. But when diplomats, the more so, collectively, are present when cases of not their citizens are tried it is rather a political move."
She called it "a Western political project."
But Yevgenia Albats, editor-in-chief of the Moscow-based magazine The New Times, which was fined some $300,000 in 2018 in what she termed government retaliation for her interview of Navalny, defended the now-jailed activist as an aspiring reformer.
And she said his imprisonment will not stop the movement he heads.
There is "a pretty big organization of his political allies called FBK — Anti-Corruption Foundation capable of filling the gap," Albats said. She described Sobol as "his No. 2 in politics," and referenced Leonid Volkov as well, "his chief of staff and creator of the FBK outposts in some 80+ cities across all Russian 11 time zones."
She also mentioned Navalny's press secretary, Kira Yarmysh, whom she called "a very promising politician," and "Sergey Guriev, a professor of political economy in the Paris Science Po, seen by many as Navalny's PM in the future government of reforms."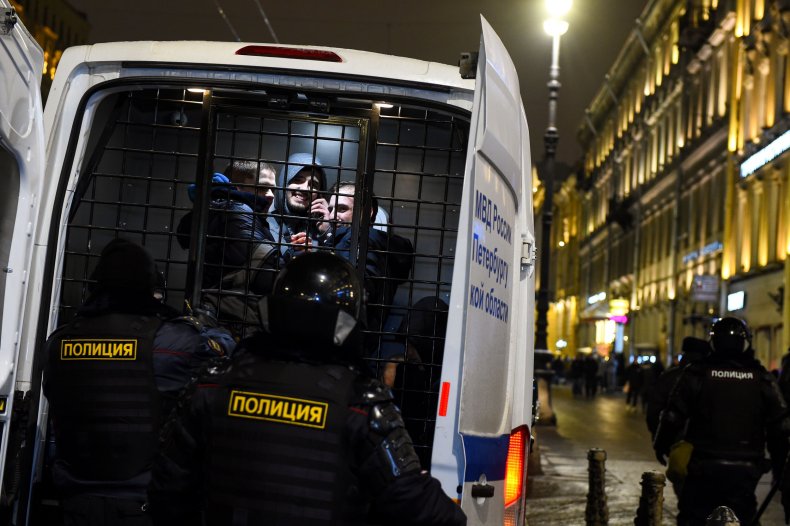 That future feels much further away for many observers as Navalny is hauled away to a penal colony, a reality acknowledged by Alexander Verkhovsky, director of the Moscow-based SOVA Center for Information and Analysis, an institute dedicated to studying issues of racism, nationalism and xenophobia in Russia.
"Navalny coming to power is surely a long-term prognosis today," Verkhovsky told Newsweek, "and I think not very realistic."
He acknowledged that Navalny exhibited "moderate nationalist" tendencies up until the late 2000s, but noted that his message changed by late 2011, as he began to go mainstream, because such an ideology "doesn't really bring success."
"Navalny is a great political beast," Verkhovsky said, "and his intuition is correct: nationalism doesn't work now as a mobilization factor."
However, Verkhovsky attributed this shift to a change of strategy, not a change of heart, and cast doubt on Navalny's attempts to distance himself from past statements and allegiances. Still, with few alternatives, he felt Navalny could only truly be judged by the new system for which he advocates—one so far unlikely to be put into play anytime soon.
"He didn't change his views, I believe," Verkhovsky told Newsweek," but we have to think what kind of political agenda he suggests, not about his personal prejudices."