Russia Denies Putin Rejected Ukraine Peace Deal Struck by Aide
Sources close to the Russian leadership have claimed that Russian President Vladimir Putin rejected a provisional peace deal with Kyiv struck by his chief envoy to Ukraine, as reported by Reuters.
The sources said a deal struck by Dmitry Kozak just after the Russian invasion on February 24 would have satisfied Moscow's demand that Ukraine stayed out of NATO. However, Putin supposedly decided to press ahead with the invasion.
NATO's expansion in eastern Europe has been one of the main reasons Putin has put forward to justify his aggression against Ukraine, saying that Russia's so-called special military operation was a mere reaction to the threat of the alliance's enlargement.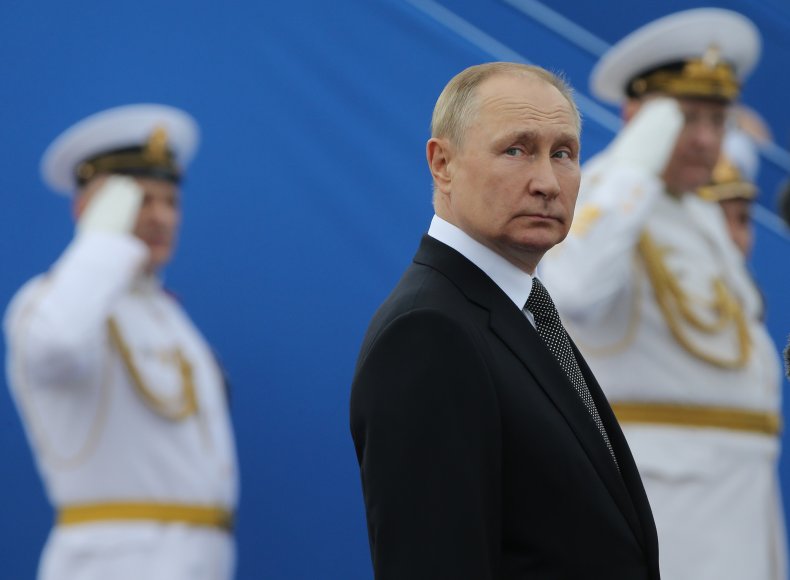 But sources told Reuters that the deal struck by Kozak failed to satisfy the Russian president's ambitions to annex more Ukrainian territory. As a consequence, the deal was dropped.
"After February 24, Kozak was given carte blanche: they gave him the green light; he got the deal. He brought it back and they told him to clear off. Everything was canceled. Putin simply changed the plan as he went along," one of the sources close to the Russian leadership told Reuters.
While two of the sources agree that the deal was struck just after February 24, a third source who was briefed about the discussion between Kozak and Putin said the peace deal dated back to just before the war started.
All sources quoted by Reuters asked to be kept anonymous.
Moscow has strongly denied the reports. Questioned about the claim, Kremlin spokesman Dmitry Peskov said: "That has absolutely no relation to reality. No such thing ever happened. It is absolutely incorrect information."
Ukraine has also failed to confirm the reports, with Mykhailo Podolyak, an adviser to the Ukrainian president Volodymyr Zelensky, limiting himself to saying that negotiations with Russian envoys were never taken seriously by Moscow.
"Today, we clearly understand that the Russian side has never been interested in a peaceful settlement," Podolyak said.
Newsweek has reached out to Ukraine's Ministry of Defense for comment.
There have been several rounds of peace talks between Ukrainian and Russian delegates since the beginning of the war in late February, starting from the first on February 28, four days after the start of the Russian full-scale invasion.
But a total of five rounds of talks, held between February and March in Belarus and Turkey, failed to achieve an armistice between the two countries.
Update, 9/14/2022 8:20 a.m. ET: This article was updated to provide more details and context to the original breaking news story.