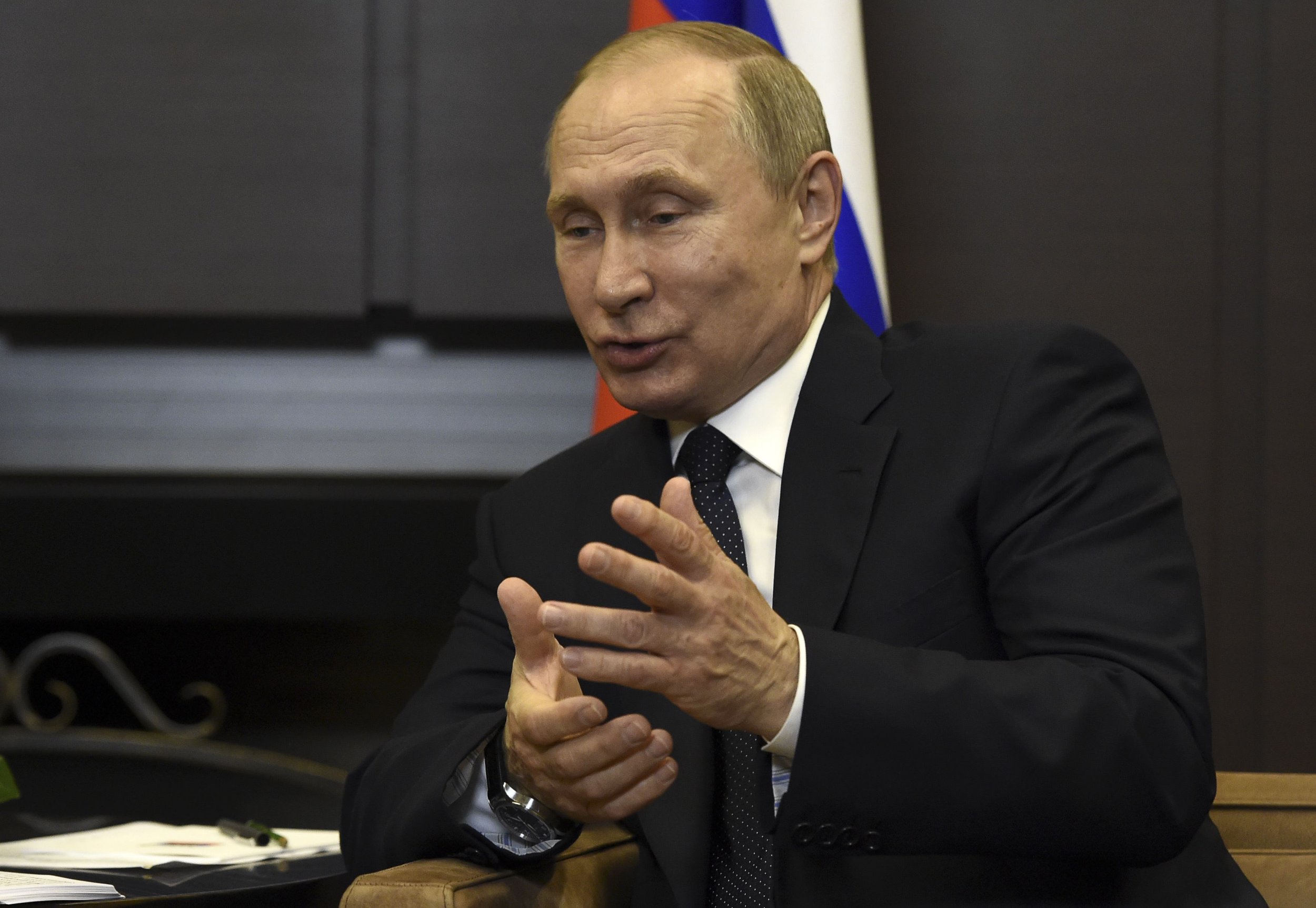 After months of reports and investigations into Russia's potential attempts to sway the direction of the 2016 U.S. election, Vladimir Putin's ruling party struck back with an accusation of its own Friday. The U.S. media, according to a member of the United Russia party, used "propaganda" to try to influence Russia's parliamentary elections last year.
Related: Russia responds to Trump impeachment question in the most Russian way possible
The accusation came in a report commissioned to examine U.S. media influence in the elections. Presenting the report to lawmakers, Leonid Levin, chair of the legislative Committee on Information and Communication, said there is a "large-scale system the U.S. [used] to influence domestic politics in Russia," according to The Moscow Times. He pointed to the U.S.-government-funded media outlets Voice of America and Radio Liberty, as well as CNN, as being part of the effort.
"During the parliamentary election campaign last year, radio stations funded from the U.S. state budget, under the pretext of performing journalism, carried out propaganda and distorted the election process in Russia," Levin said, as reported by Tass, Russia's state news agency.
In the elections, United Russia won a majority in the parliament, or Duma, with 54 percent of the vote. At the time, Putin said his party had "achieved a very good result." Levin, however, said U.S. media coverage in the country had not only clearly favored rival parties but also called into question the "democratic nature" of the elections by suggesting the results had been predetermined. Turnout for the elections was just under 48 percent—a record low.
"Only 2 percent of the articles [painted 2016 Duma elections] in a positive light," he said. "Forty-three percent were openly negative, and 55 percent were neutral. Only two parties—[liberal] Yabloko and [the opposition party] PARNAS–were covered positively. Sources of information included mostly opposition politicians and experts who saw the election process negatively, which led to providing only one point of view."
The report was commissioned shortly after U.S. Senator Jeanne Shaheen introduced a bill in March to investigate Russian government "propaganda" outlet RT News.
This week it was announced that former FBI Director Robert Mueller had been appointed special counsel in the investigation into possible collusion between President Donald Trump's campaign and Russia. Trump has called investigations into the matter a "witch hunt."
Despite his findings on U.S. influence, Levin stressed that Russia does not impose restrictions on the media or freedom of speech. Russia was ranked 148th out of 180 countries in the 2017 Reporters Without Borders World Press Freedom Index.
"Leading independent news outlets have either been brought under control or throttled out of existence," the report on Russia said.