Russia Responds to Trump Impeachment Question in the Most Russian Way Possible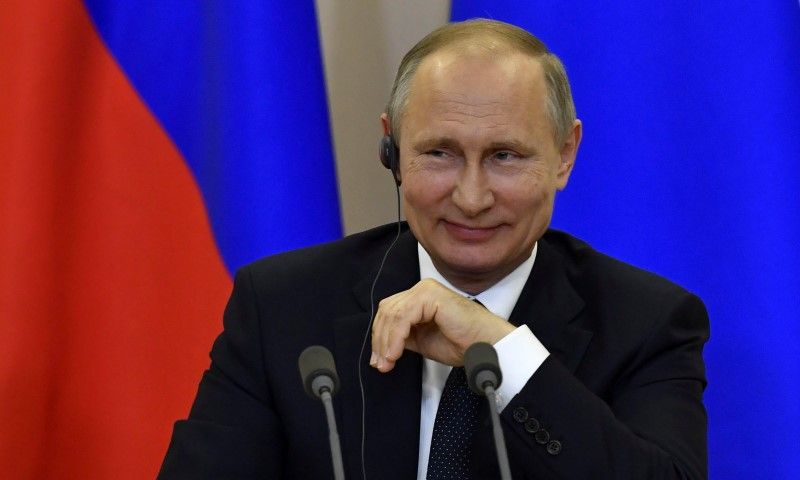 Asked to comment on the prospects of future relations with the United States should President Donald Trump be impeached, a spokesman for Russian President Vladimir Putin called the question "incorrect."
Related: Will Donald Trump Be Impeached? Despite Comey Memo and Russia-ISIS Leaks, Republicans Aren't Ready to Abandon the President
A number of Democrats have begun floating the idea of impeaching Trump in the wake of revelations that he asked former FBI Director James Comey to drop an investigation into his former National Security Adviser Michael Flynn. Trump fired Comey last week, suggesting his decision was motivated by the FBI's investigation into possible collusion between Russia and his campaign.
Russia has been at the heart of Trump's recent string of controversies, but Putin's government has repeatedly brushed off the suggestion that it has had any role to play in the drama.
"I consider the question to be incorrect," Kremlin spokesman Dmitry Peskov said Thursday when asked about the effect of a Trump impeachment on U.S.-Russian relations, according to Russia's state news agency Tass. "We did not interfere and are not interfering in any internal affairs."
(The Kremlin is used to telling reporters what they got wrong. There isn't a robust free press in Russia, which has one of the world's worst records on free speech.)
As well as being accused of obstructing the investigation into Flynn and possible collusion with Russia, this week saw reports that Trump had disclosed highly classified information in a meeting last week with Russian Foreign Minister Sergey Lavrov and ambassador to the U.S. Sergey Kislyak.
A day later, Putin laughed off the incident.
"He has not shared these secrets with us," Russian-state news agency Interfax reported him as saying. "Not with me, not with representatives of Russia's special services. That's very bad of him."
Putin also came to Trump's defense, offering to provide a written record of the conversation between Lavrov and Trump.
"If the U.S. administration considers it possible, we are ready to deliver the record of Lavrov and Trump's meeting to the Senate and the Congress of the U.S.," he said.
It was widely reported that Russia was hopeful of a resetting of the relationship between Moscow and Washington following Trump's election victory last November. However, those hopes have faded amid intense media scrutiny and a deluge of revelations.
On Wednesday, former FBI Director Robert Mueller was appointed Special Counsel for the investigation into links between Trump's campaign and Russian election hacking.
But, while Democrats have begun discussing the prospect, including Rep. Al Green on the House floor, an impeachment remains some way off. It would require the support of a majority of members in the House of Representatives and two-thirds of Congress. Republicans currently have a majority in both chambers.