Russian Military: Modern Combat Drones Needed to 'Master the Skies'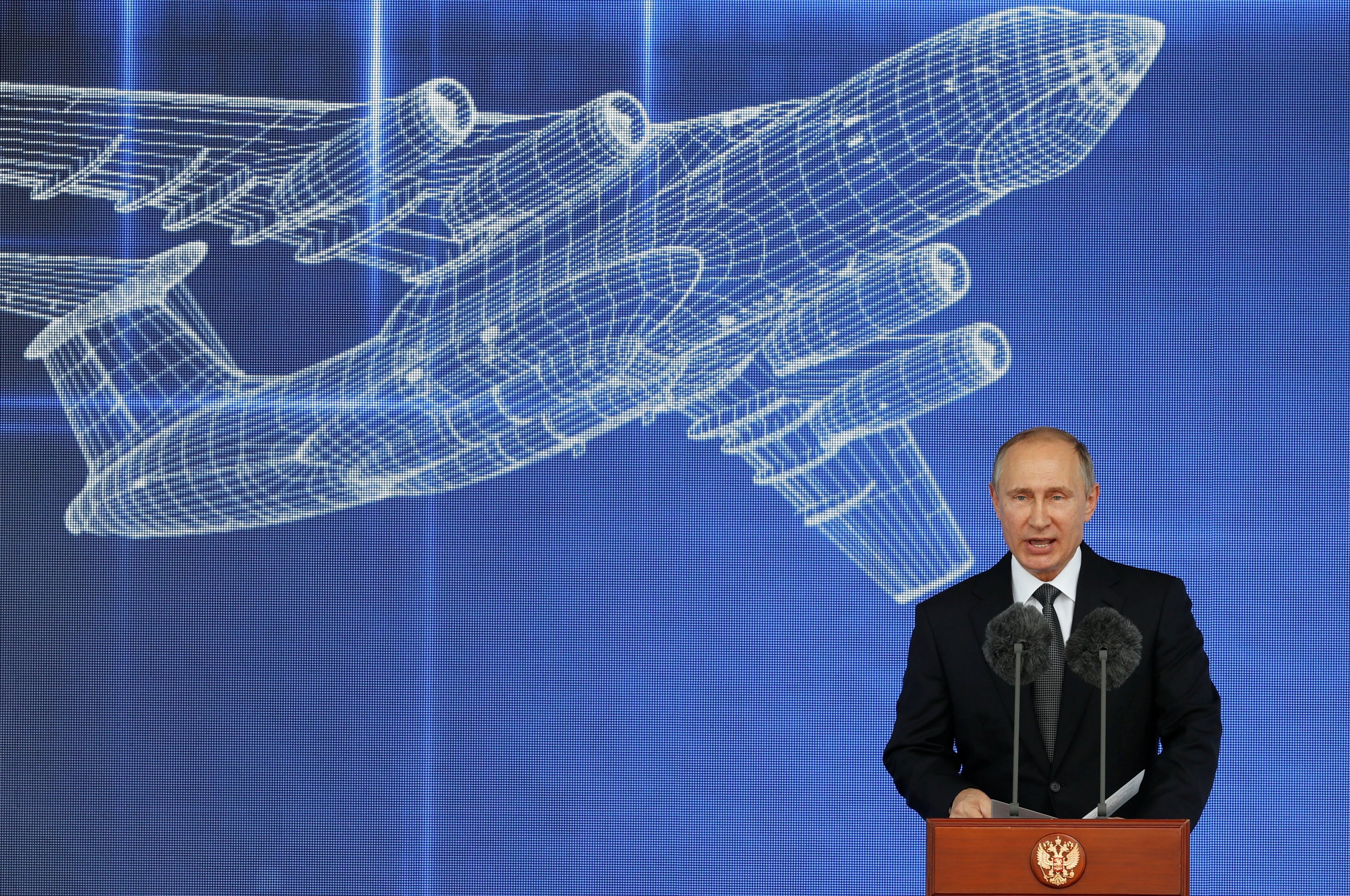 Russia must acquire a fleet of combat drones that can go toe to toe with modern air forces, Russian air force Colonel General Viktor Bondarev said Tuesday.
"The entire world is on the way to developing drone aircraft, including strike aircraft," he told state news agency Itar-Tass at Russia's MAKS aerial combat arms fair, outside Moscow. "We have no right to fall behind, which is why we are carrying out analogous work in this direction. In the future, the (drone) operator will be on the ground and still master the skies."
Read More: Russia and China set to join forces for a naval drill in European waters
Russia is in the process of a modernization strategy that aims to upgrade 70 percent of its equipment by 2020. Unmanned vehicles, including drones, are a much publicized aspect of Russia's new military direction, though several contractors are developing products that they hope will one day be of widespread use in Russia's armed forces.
One of Russia's military arms designers at the MAKS show, the Kronstadt group, announced its next Orion drone will be a combat aircraft weighing around five tons and capable of carrying just less than half that in cargo, state news agency RIA Novosti reported.
"We are working on its modernization," Armen Isakian, the group's director told RIA on Wednesday, adding he did not want to give too many details away. The current line of Orion drones are reconnaissance aircraft only.
"Today, Orion-E is ready for serial manufacture," Isakian said during a presentation of the drone.
Elsewhere at the expo, others also were presenting designs for unmanned flights, as Russia's state-run Helicopters of Russia unveiled two prototypes for Arctic drone flights.
Off the back of the company's VRT300 drone system, which totals at 70 kilograms in weight, Helicopters of Russia presented two drones it is developing for the extreme cold. The first—Arctic Supervision—is intended for ice observation, while the second—Opticvision—is intended for long flights and long-distance observation in Arctic conditions.