Russia Has Earned More from Gold than Gas for 1st Time Since 1994: Report
Income from Russia's gold exports exceeded those from natural gas for the first time in the country's modern history, according to Russian media reports.
Estimates from Russia's Federal Customs Service (FCS) reported by the business publication RBC, show that in April and May this year, Russian companies exported 66.4 tons of the precious metal, worth $3.58 billion.
This exceeded the $2.4 billion worth of pipeline gas that state energy monopoly Gazprom sold over those two months.
While data for June, which would complete the second quarter, were not yet available, separate figures from Russia's central bank estimated that the full quarter would only see an estimated $3.5 billion in gas sales—the firm's weakest performance since 2002.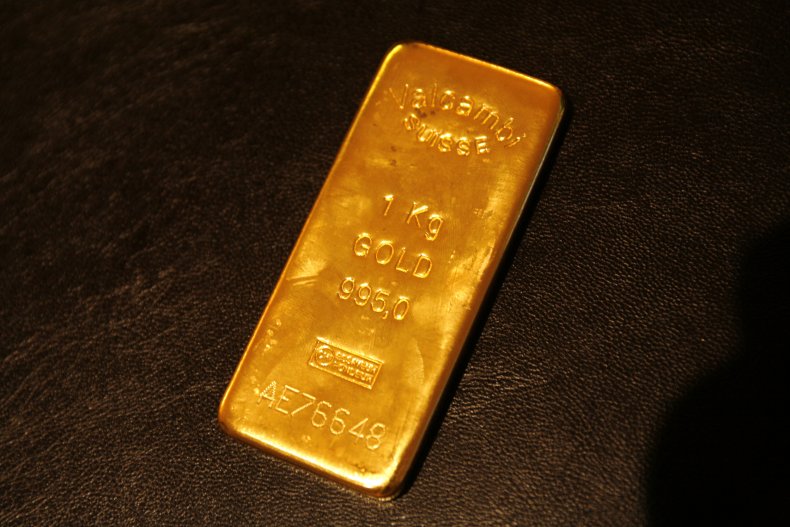 Maxim Khudalov of the Analytical Credit Rating Agency (ACRA) told RBC that it was the first time since at least 1994 that gold exports in Russia had exceeded gas sales. The publication reported that gas exports to Europe could drop to around 163 billion cubic meters in 2020—down from 200 billion cubic meters for the previous year.
It follows a global crash in demand for energy, caused in part by the coronavirus pandemic. It also comes amid a huge spike in demand for the precious metal, which is typically seen as a safe haven in a time of crisis, and whose sales from Russia to foreign buyers in April and May were 14 times higher than over the same two months in 2019.
RBC reported that four-fifths of gold exports from Russia so far this year, worth $4 billion, went to the U.K. due to London being the center of global gold trading.
The sudden spike was also partially down to Russians being denied the opportunity of selling gold to the country's Central Bank, after it stopped buying it on April 1 to follow a fiscal rule freezing purchases of the precious metal and foreign currencies when oil dropped below $42 a barrel, The Moscow Times reported.
Russia's economy and the popularity of President Vladimir Putin have been hit hard by the coronavirus, with figures out on Wednesday from Russia's central bank saying that it had contracted by up to 10 percent in the second quarter of 2020.
Due to the coronavirus restrictions, which included a six-week lock down from the end of March, Russia's economy had been hit by changes in consumer and business behavior and many industries needed to be restructured, the central bank said in its report.
The International Monetary Fund (IMF) has predicted Russia's economy would shrink by 6.6 percent this year, which is still far less a slump than it predicted for the U.S. (8 percent) and the euro zone (10.2 percent).