Russia Had 'Leverage' Over Trump During His Campaign, Incoming House Judiciary Chair Says
Congressman Jerry Nadler has pointed to Michael Cohen's guilty plea last week as demonstrating that Russia had – and may still have – "leverage" over Donald Trump during his presidential campaign.
Speaking on NBC's Meet the Press, the Democrat from New York, who is expected to become the head of the House Judiciary Committee in January, pointed out that the president has lied and continues to lie to the American people. However, Nadler argued that Trump's ability to be dishonest without repercussions is reaching a conclusion.
"We have a president who lies incessantly to the American people about big matters and small matters. He surrounds himself with people who lie incessantly to the American people," Nadler said. "The time that he can get away with lying to the American people all the time and evading accountability is coming to end," he warned.
Highlighting Trump's former lawyer's guilty plea last week, the congressman said it showed clearly that Moscow had influence over the president.
"The fact that he was lying to the American people about doing business in Russia and the Kremlin knew he was lying gave the Kremlin a hold over him," he said. "One question we have now is, does the Kremlin still have a hold over him because of other lies that they know about?"
Cohen admitted last Thursday morning that he had lied to Congress about the timeline of his communications with Russia in regards to a planned Trump Tower Moscow project. Previously the attorney had testified that communications over the project ended in January 2016, but he now says they actually continued until June of that year, after Trump had already secured the Republican nomination.
Dmitry Peskov, a spokesman for Russian president Vladimir Putin confirmed that Cohen had contacted the Kremlin directly on at least two occasions in a bid to help the deal move forward, the Financial Times reported on Saturday. Cohen, according to Peskov, requested a direct meeting with him or Sergei Ivanov, who was then Putin's chief of staff.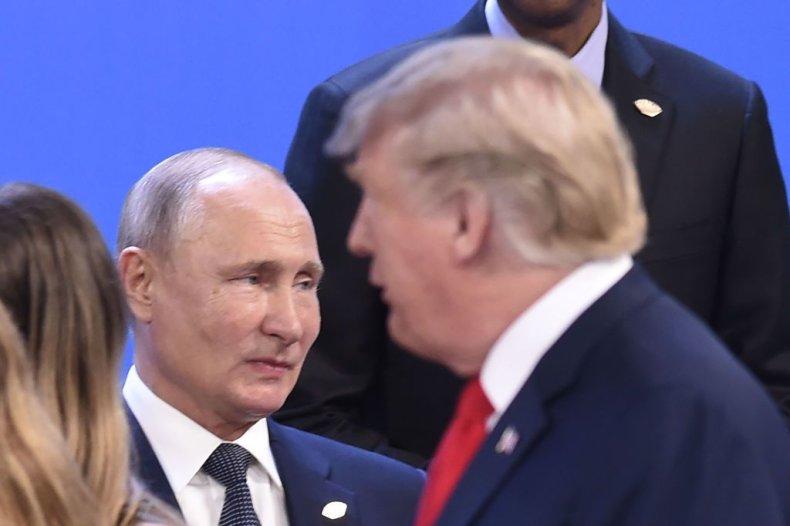 Responding to this confirmation from Moscow, Nadler said "there certainly was leverage during the campaign and until recently." The Russians "knew that he was lying. They knew that he had major business dealings, or that Cohen on his behalf had major business dealings in Moscow during the campaign."
"There may be other things that they know that give them leverage," he argued.
Trump has brushed off Cohen's confession, accusing his former trusted attorney of being a "weak person" and lying to investigators to receive a lighter sentence. However, the ongoing probe by Special Counsel Robert Mueller into alleged collusion between the Trump campaign and Russia has thus far lead to 32 indictments and numerous guilty pleas from former top aides to the president.