'Russia Has Never Interfered in Elections' Kremlin Claims Over Accusations of Meddling in Israel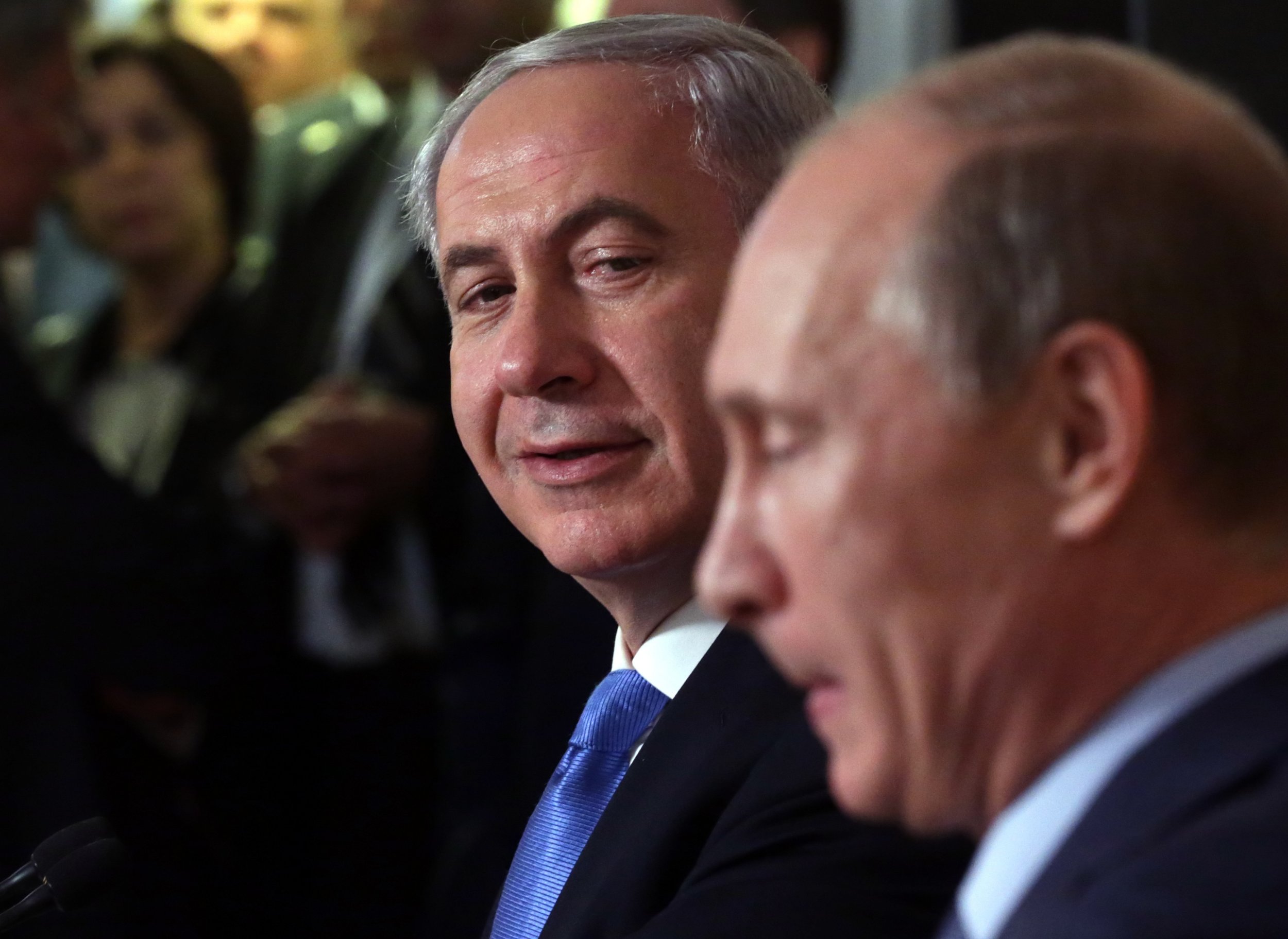 Russia has claimed it has never interfered in elections in any country following an implication that Moscow was preparing to meddle in Israel's upcoming elections.
The Kremlin felt it needed to explicitly rebuff insinuations that Russia was intent on influencing Israel's April parliamentary elections after the nation's internal security chief said a "foreign country" was intending to interfere in the poll.
Related: Israeli Former Cabinet Minister Convicted of Spying for Iran
Moscow "did not intervene, does not intervene and does not intend to intervene in the elections in any country in the world," Kremlin spokesman Dmitry Peskov said, Israel's Haaretz newspaper reported.
In response, a message was posted by the Twitter account for the Russian diplomatic mission to Israel. "It is out of the question. Russia has never interfered in elections in any country and has no plans to do it in the future," the tweet read, attributing the quote to Peskov.
A sarcastic meme accompanied the tweet and read, "Keep calm and blame Russia or Russian hackers."
Shin Bet chief Nadav Argaman made further veiled comments about Russia at the closed conference of the Friends of Tel Aviv University organization. A restriction on the comments was eventually lifted and broadcast in a report aired by the Israel Television Company. Argaman said it was unclear what the unidentified country's political interests were but, he explained, "it will meddle—and I know what I am talking about."
"Shin Bet would like to make clear that the State of Israel and the intelligence community have the tools and capabilities to identify, monitor and thwart foreign influence efforts, should there be any," a later statement released by the Shin Bet said. "The Israeli defense apparatus is able to enable democratic and free elections to be held in Israel," it added.
In comments passed on to Newsweek by email, Dr. Tehilla Shwartz Altshuler, senior fellow and head of the Democracy in the Information Age Project at the Israel Democracy Institute, said she believed Russia was unlikely to support one political group through its interference in the upcoming election.
"I don't think that the Russians would try to support one political side in Israel. Frankly, I don't think Netanyahu needs Putin's support in order to win the elections," she said.
"I think what the Russians are trying to do, and we've seen it both in America and in Europe, is to destabilize the political system and reduce public trust in liberal democracy as a system," Shwartz Altshuler added.
In 2017 the Office of the Director of National Intelligence in the United States declassified a report into Russian meddling in the 2016 U.S. presidential election.
The report stated that the Kremlin had orchestrated a campaign to spread propaganda supporting then-presidential candidate Donald Trump's bid for office. It also blamed Russia for hacking the DNC. A total of eight U.S. intelligence agencies have concluded that Russia interfered in the last presidential election.