Russia Wants to 'Help' U.S. Troops Exit Afghanistan: 'They Will Have to Leave Sooner or Later'
Russia said it was willing to assist the United States in withdrawing from Afghanistan as President Donald Trump attempts to formulate an exit strategy for the longest war in his country's history.
Zamir Kabulov, the director of the Russian Ministry of Foreign Affairs' Second Asia Department and special envoy for Afghanistan, told the state-run Tass Russian News Agency in an interview Friday that the threat of the Islamic State militant group (ISIS) taking hold in Central Asia "remains and keeps growing." He said that Russia "cannot afford to wait for the Americans to address this issue," so it would work alongside regional partners.
He then raised the possibility of helping U.S. troops depart, saying, "They will have to leave, sooner or later." He continued: "And they need to withdraw without a loss of face. We in Russia are ready to offer help—to the extent we are capable of doing so—so that this agreement could be achieved."
Kabulov warned, however, that the U.S. "will have to pay for the broken dishes in Afghanistan by reconstructing the country earnestly now, but not like in the previous 17 years," throughout which "hundreds of billions of dollars have been poured in, but the effect is invisible."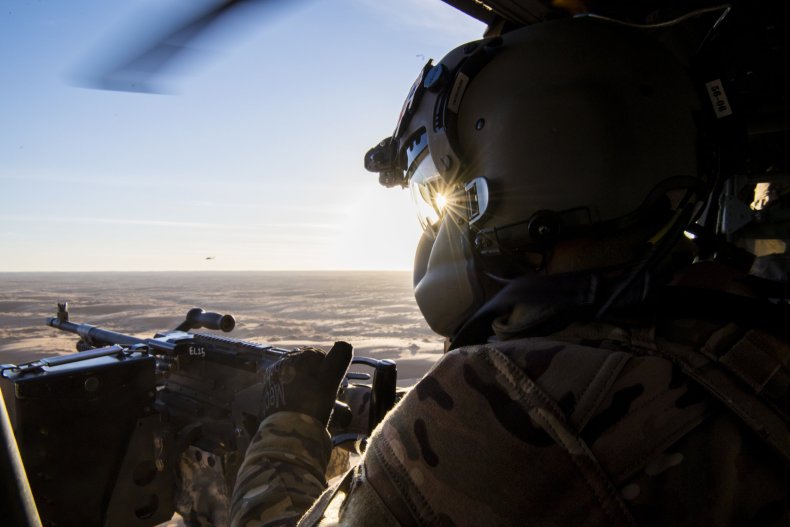 Moscow has its own complex history in Afghanistan, which served as one of many theaters for the Cold War waged by the world's two superpowers across the globe for decades. The Soviet Union sponsored a communist takeover in Kabul and intervened in 1979 in an unsuccessful attempt to defend it against an insurgency led by the Islamist mujahideen, some of whom received backing from the CIA.
Moscow withdrew its forces 10 years later and civil war ensued, eventually allowing the Taliban to take power in the 1990s. An allied group known as Al-Qaeda, also formed during the Soviet-Afghan War, spread its influence internationally and would conduct the 9/11 attacks in 2001, prompting a U.S. invasion that quickly ousted the Taliban-led government but left an ongoing insurgency that has only worsened in recent years.
Trump's strategy has so far remained relatively similar to that of his predecessors, but reports emerged in December that the president was planning a partial pullout from the country, just as he publicly announced a total exit from Syria. The following month, the U.S. held direct talks with the Taliban in Qatar in hopes of supporting an eventual peace deal between the militants and the government.
The process then moved to Moscow, where the Taliban and Afghan politicians said Wednesday they had agreed to a road map for peace, which Russia said Thursday it would help both sides achieve. While Taliban officials have claimed they were guaranteed a U.S. withdrawal by April, U.S. special representative Zalmay Khalilzad clarified on Twitter that "no troop withdrawal timetable exists."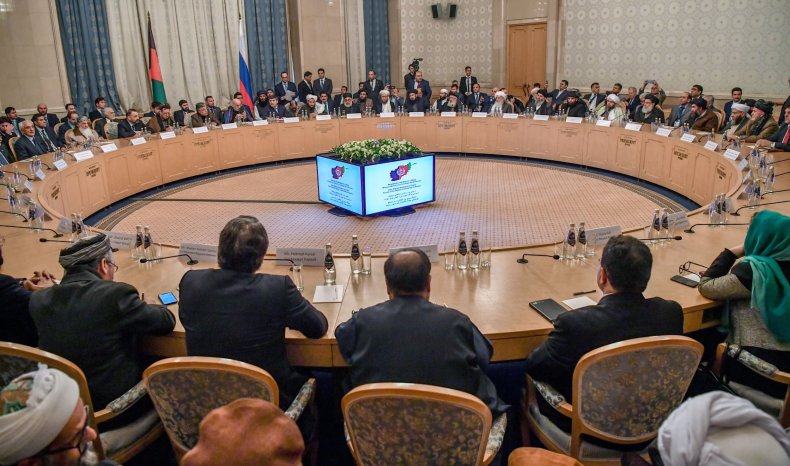 In his interview with Tass, Kabulov said Friday that, given the right conditions, "Russia will reconstruct Afghanistan, if not as a prosperous state, then as a normal one." As for U.S. promises to withdraw troops, he said that he would "prefer to trust, since the U.S. president says it."
"When he substantiates this with comprehensible—at least to me—logic, it is a step in the right direction," Kabulov said. "Actually, he says right things: 17 years, $1 trillion and the lives of 2,300 Americans. What for? For the war to go on and for them to spill blood."
A study published in November by Brown University's Watson Institute for International and Public Affairs found that the U.S. has spent nearly $6 trillion in wars that have directly killed at least 500,000 people since 9/11. Trump has pointed to these costs as a compelling factor to leave Afghanistan and other "endless" conflicts, using the Soviet Union's fate as a cautionary tale during a press conference last month as he called for regional nations such as Russia, India and Pakistan to assert a greater role.