Russia Intercepts U.S. Bomber Flying Over Baltic Sea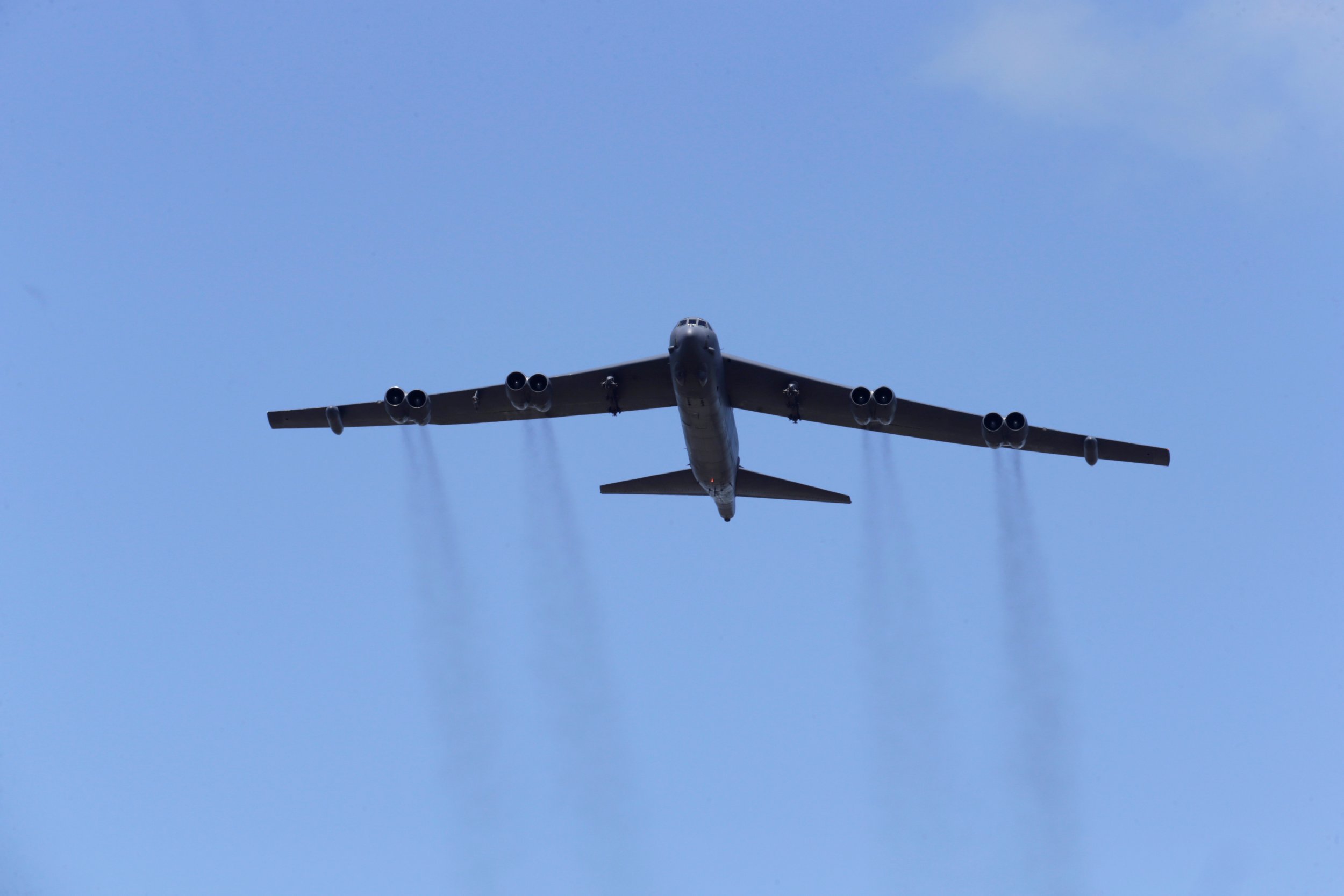 Russia's air force has intercepted a U.S. strategic bomber flying near its Baltic Sea coastline, escorting it away from Russian sovereign airspace, state news agency Itar-Tass reports.
The incident took place on Tuesday morning around 10 a.m. Moscow time, according to a statement by the Russian Ministry of Defense. Following an approach by a United States Air Force B-52 bomber, Russia's air force sent an Su-27 fighter to inspect the incoming aircraft and ensure it did not cross into sovereign airspace.
Read More: Why is Russia flying bombers with no ammo near Alaska?
"The crew of the Russian Su-27 approached the aerial objects at a safe distance, identified it as an American strategic bomber B-52 and carried out escort maneuvers," the Ministry of Defense statement read.
The Russian ministry announced the intercept, after independent Russian news agency Interfax reported two different B-52 bombers had flown near Russia's Baltic Sea enclave Kaliningrad. The U.S. military in Europe was not immediately available to comment on the intercept.
U.S. personnel and kit are currently situated in the region around the Baltic for two annual exercises—the 1,500-strong Saber Strike in Estonia and the naval Baltops exercise, which will involve 50 vessels and around 50 aircraft.
The air and waters in the Baltic are an area where Russia and NATO allies often spark intercepts by one another, because of the closeness of their respective airspace zones.
Since Russia's annexation of Crimea in 2014, trust between the NATO bloc and Russia has been at its lowest since the Cold War. The Baltics—the only former Soviet states in the NATO alliance at present—have expressed the highest concern that they could also be the target of an attack.
Russia's Foreign Minister Sergey Lavrov has denied Russia would ever attack a NATO ally, but both sides have opted to reinforce territories near one another—each claiming their move is a defensive response to the other's actions. Furthermore, Russia's backing of militants in Ukraine has prompted concern that Moscow can wield aggressive influence in former Soviet territories without open military action.